Exhibitions
Events
On display
Waitangi Day: Areta Wilkinson and Mark Adams – Repatriation: Also known as The Great Moa Hunt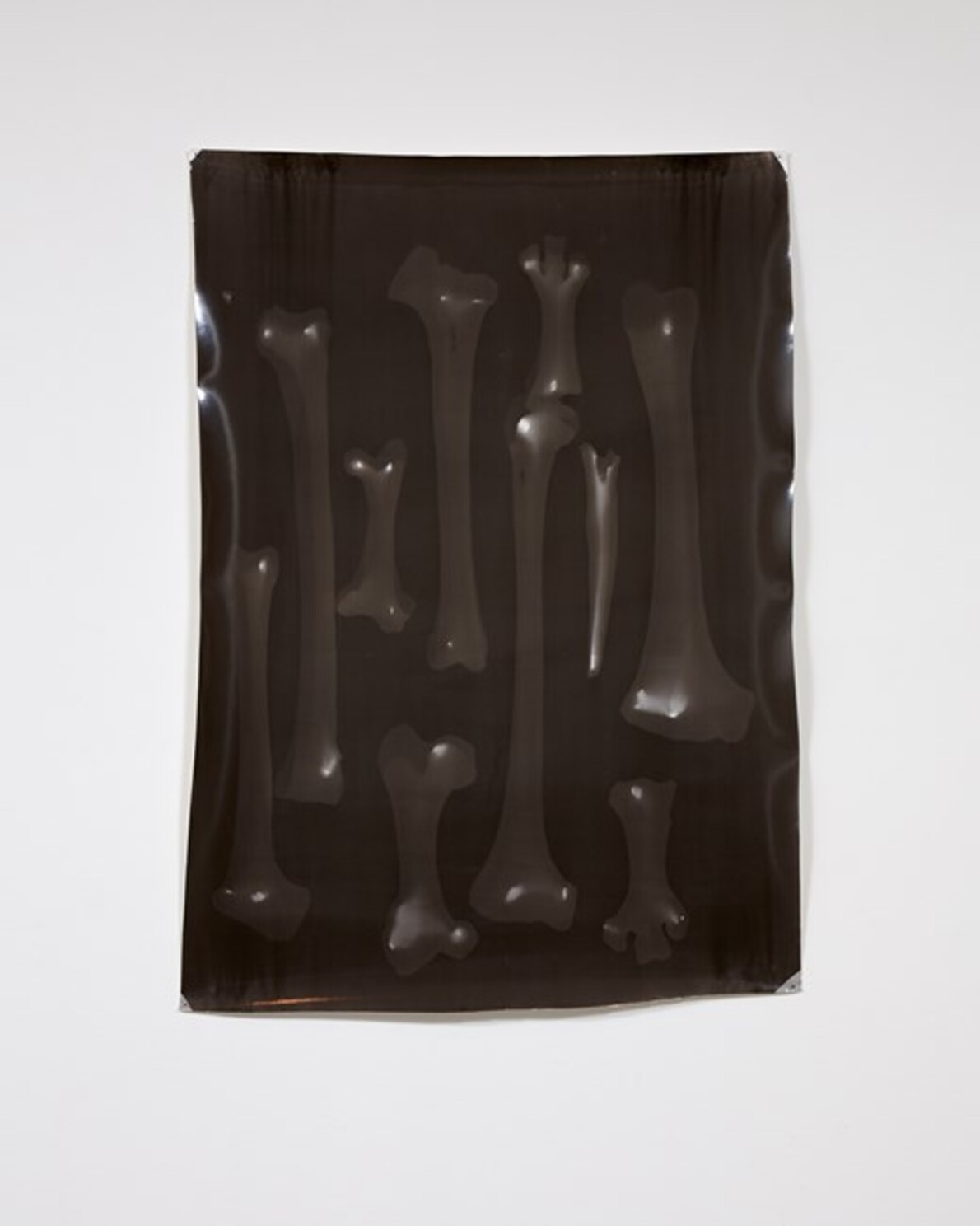 Talk
Past event
Philip Carter Family Auditorium
Free
Hear the artists discuss Repatriation, a collaborative project addressing the situation of the artefact and Ngāi Tahu taonga within museums in Aotearoa and abroad.
A residency at the Museum of Archaeology and Anthropology at University of Cambridge, UK between 2009–17 allowed the artists to respond to those parts of collections with personal significance housed in English and German imperial museums. The pair produced unique silver bromide photograms of taonga and the tools and materials of their making. For Wilkinson, the project allowed a direct engagement with her whakapapa as a maker, and to produce new works from the absences in these photograms, which directly reference the mātauranga Māori of her ancestors. For Adams, the project opened a way of engaging with the colonial relationships these artifacts and taonga are enmeshed in without messing with them. Their collaborative practice and the body of work titled Repatriation intends to return the shades of this cultural material and presents new manifestations of it to our eyes here.
Mark Adams is an artist who was born in Christchurch, and attended Canterbury University School of Fine Arts from 1967 to 1970. He subsequently became well known for work concerned with cross-cultural histories in Rotorua, Te Waipounamu and other regions of New Zealand. Samoan tatau (tattooing) among the diaspora in New Zealand, the voyages of Captain Cook and other dimensions and issues of colonial history in New Zealand, the Pacific and Europe. His work has been exhibited at the São Paulo Biennial, and otherwise in Australia, Canada, Britain, USA, Europe and New Zealand. Most New Zealand public galleries have collections of his work. He has benefited from grants from Creative New Zealand, the Leverhume Trust (UK) and the Getty grant program (USA).
Areta Wilkinson is an artist of Ngāi Tahu descent, a Māori tribal group of Te Waipounamu the South Island of New Zealand. Wilkinson's practice explores whakapaipai concepts of Māori personal adornment in the context of bicultural New Zealand. She is concerned with histories of contact, tribal knowledge, and drawing maker connections between the cultural production of her ancestors and her own objects. Her recent work represents an ongoing investigation into the history of Māori wearable taonga, prized possessions particularly relevant to her iwi community in Te Waipounamu, the South Island where she lives. These ideas are articulated in her 2014 PhD Creative Arts with Massey University. Wilkinson's work is seen in New Zealand public collections and on exhibition currently Christchurch Art Gallery Te Puna o Waiwhetū.