B.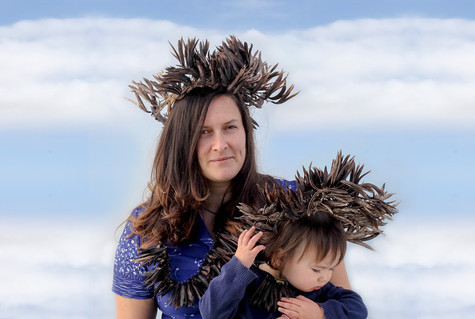 Māori video artists on display in Christchurch
Note
Works by more than twenty Māori moving image artists will be on display at Christchurch Art Gallery Te Puna o Waiwhetū in August.
Māori Moving Image: An Open Archive, curated by Bridget Reweti and Melanie Oliver from Lower Hutt's Dowse Art Museum, explores the history of Māori artists who have used animation, film and video as a medium.
Reweti says An Open Archive is the first exhibition to examine the history of Māori artists working with moving images, from early video through to recent works in HD video, and includes sculptural installations and a 16mm film projection.
"Working with moving image three to four decades ago would have been a vastly different experience to the ease of today's technology, however each of these works captures evocative and thought-provoking image and narrative," Reweti says.
"In this exhibition I'm eager to welcome Māori into galleries – as artists, performers, academics and visitors. I'm keen to discuss how video works made by Māori artists engage with cinema, architecture and customary narratives."
Christchurch Art Gallery head curator Lara Strongman says this dynamic exhibition invites audiences to immerse themselves in works by significant artists.
"The exhibition is a living archive and an opportunity to collect stories, learn new relationships and find connections between artists," Strongman says.
Spanning forty years, from Robert Jahnke's 1980 animation Te Utu: The Battle of the Gods, to Janet Lilo's 2019 ⌘ SHIFT #, the exhibition features works from many artists.
Gallery visitors will also be treated to works by local Ngāi Tahu artists Nathan Pohio and Rachael Rakena, and invited to climb inside a one-tonne black Suzuki Carry van to view an immersive work by Terri Te Tau titled Te Āhua o te Hau ki te Papaioea (2015).
Māori Moving Image: An Open Archive is toured by The Dowse Art Museum and will be on display at Christchurch Art Gallery Te Puna o Waiwhetū from 23 August 2019 until 26 January 2020.