Education
We run art education for schools. Let us help your class discover art with hands on learning experiences based on our exhibitions and works in our collection.
Our art education programmes offer students first-hand experience with real works of art whilst developing their creative and critical thinking skills. We make links to the English, social science and arts curriculum as well as providing students with great opportunities to develop key competencies in a social context. Discussions and activities can be adapted to suit all levels.
Gallery tours and visits are free.
Art lessons take 90 minutes, involve a hands-on activity and cost $2 per student.
Bookings are essential. Our programmes are popular and we can only teach one class at a time. So get in early. To book lessons, arrange tours or simply find out what the Gallery can offer your school, contact our educator, Bianca van Leeuwen:
(+64 3) 941 7373
schools@christchurchartgallery.org.nz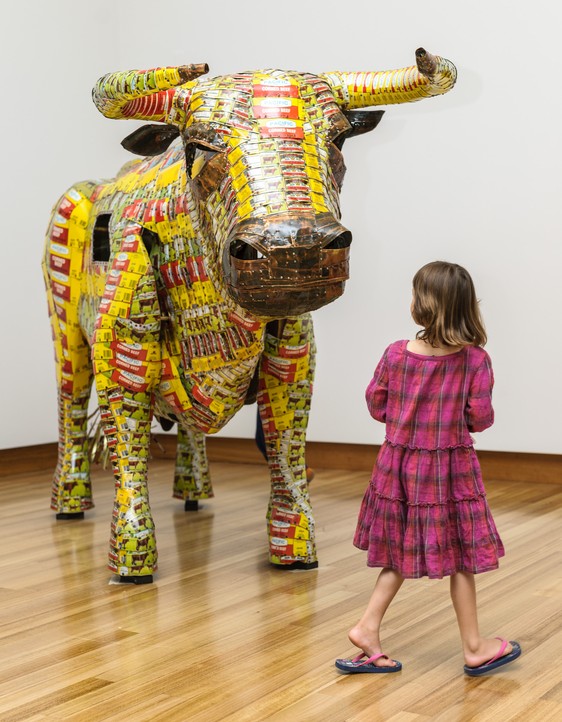 Installation view of Povi Christkeke by Michel Tuffery 1999
PROGRAMME
Select a programme for more information on our art lessons.
All year
All Levels
Guided Tours
+ Description
Lesson time: 30-60 minutes
Class Limit: 25 students
Students will take away an appreciation of art and consider a selection works that can cover a range of subjects, styles, media and purposes. The works viewed will be a selection from our current exhibitions. Students are expected to discuss and question what they see. Tours can be tailored to all levels.
Bookings essential.
We'll be offering these as soon as we re-open!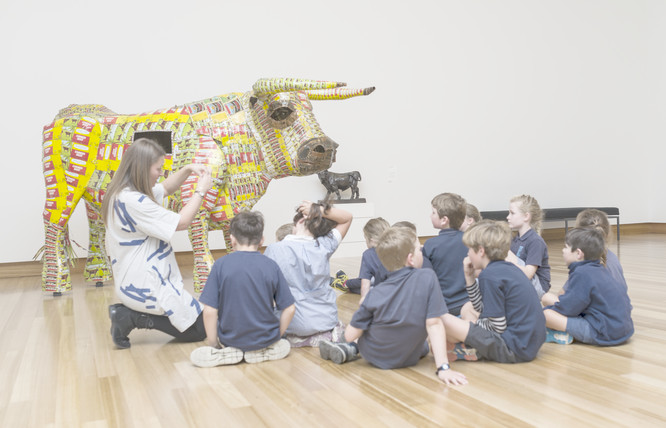 At Home 2020
All Levels
Activities and Resources
+ Description
Lesson time: as long as you like!
Class Limit: any students
Looking for things to do while you're stuck at home? Take a look at these worksheets and activities.
Pacific Printmaking
He Waka Eke Noa
Waka Huia
Explore our set of colouring activities based on works from our collection - check them out here.
Have a go at curating your own exhibition with the works in our collection using My Gallery
We would love to see your work when it's done - take a photo and send it to schools@christchurchartgallery.org.nz or tag us on social media!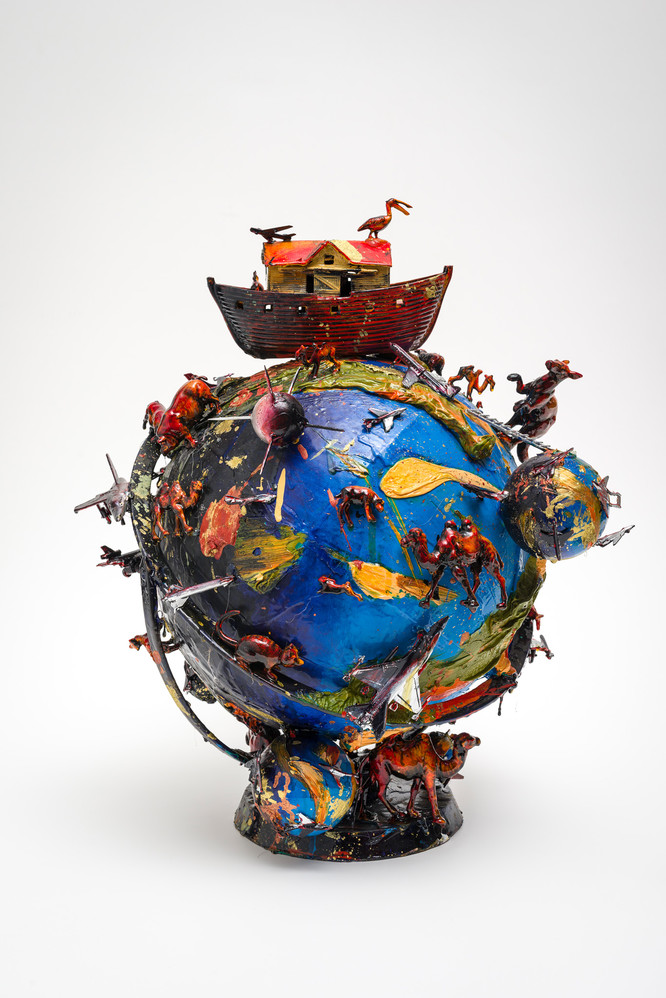 Term 4
All Levels
Touching Sight
+ Description
Lesson time: 90 minutes
Class Limit: 36 students
This lesson offers students the opportunity to discover the work of local artists Oliver Perkins, Conor Clarke and Emma Fitts. During a tour of Touching Sight, students will discuss how each artist has explored different processes of making and ways of seeing through playfully created photography, textiles and painting. Your students will then create their own masterpiece of collaged and woven colour to keep.
Available 31 October 2020 - 21 February 2021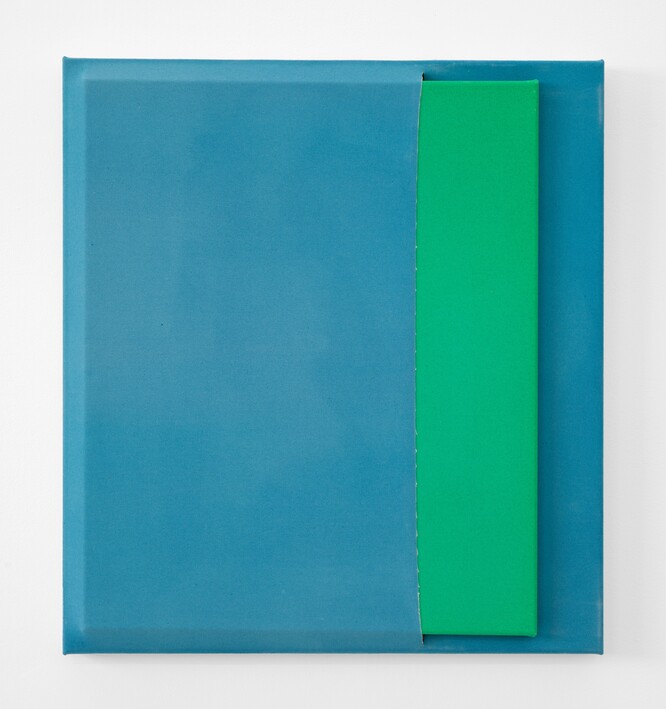 All Levels
Polynesian Prints
+ Description
Lesson time: 90 minutes
Class Limit: 36 students
Students will tour the Gallery and explore a range of Polynesian artforms including woodblock, Tivaevae and Tapa. During the tour they will make recordings of patterns and motifs used in the work they see. They will use their drawings to create their own Polynesian print. Students will be working individually and in groups during this lesson.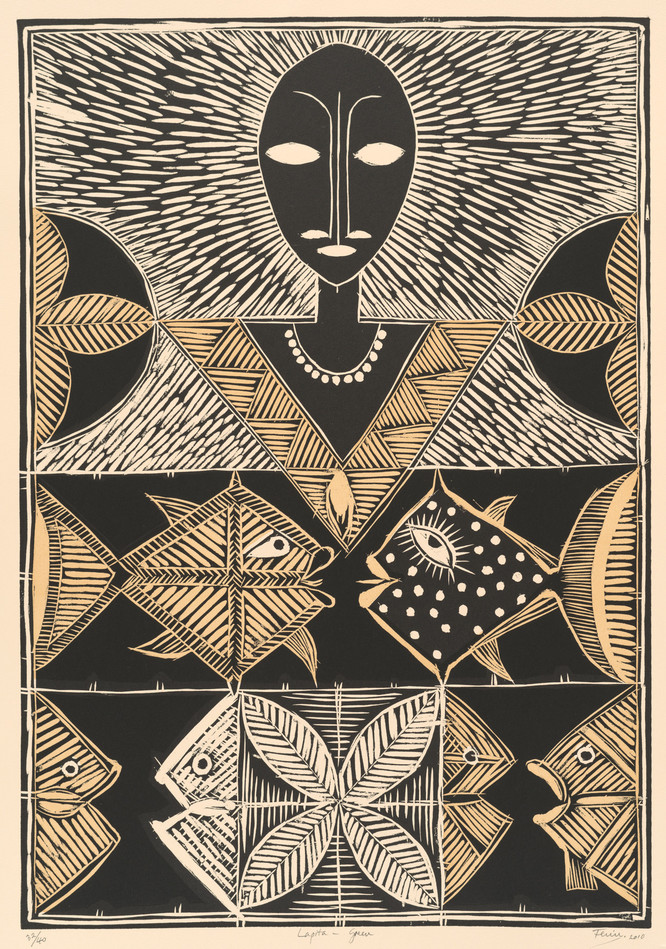 All Levels
Our Place
+ Description
Lesson time: 90 minutes
Class Limit: 36 students
Take a guided tour of our exhibition Te Wheke: Pathways Across Oceania. Students will discuss a range of artists work and explore ideas of navigation, belonging, identity and how we are connected across time and place. Students will then use Ani O'Neill's work 'etu iti as inspiration to create their own star out of a range of materials to add to a collaborative work for your classroom.

All Levels
Te Wheke: Pathways Across Oceania
+ Description
Lesson time: Flexible
Class Limit: 40 students
Take a self-guided tour of our exhibition Te Wheke: Pathways Across Oceania. Student workbooks are available to support students while they explore the spaces - download a copy below or email schools@christchurchartgallery.org.nz to organise a printed class set.
All About Te Wheke

Wheke means octopus in te reo Māori. For many cultures around Te Moana-nui-a-Kiwa / the Pacific Ocean, this resourceful, resilient, adventurous creature is a symbol of early voyages of exploration and migration from the Polynesian homelands of Hawaiki. Its long tentacles stretch out across the ocean to Tonga, Kiribati, Hawaii, Rapa Nui (Easter Island) and Aotearoa New Zealand. In this selection of art from the Gallery collection and beyond, Te Wheke offers a way to understand how we are connected across time and place.
In Aotearoa, conventional art history tells the stories of art that ties us to Britain and Europe. The art in Te Wheke looks in a different direction – from the Pacific outwards. Artists reach back to Polynesia and out into the world beyond, finding connections that are old and new.
Oceania is large and glorious. Like the octopus, it connects us along Pacific pathways with ideas of navigation, belonging and identity. Te Wheke opens up conversations about the journeys, tensions and connections that shape our past, present and future.
Download PDF
Year 3 and up
Graham Bennett: Seeking a Balance
+ Description
Lesson time: 90 minutes
Class Limit: 30 students
Discover the work of one of New Zealand's leading artists in Seeking a Balance.
Students will consider Graham Bennett's use of materials and each work's connection to the environment, and learn how the works were planned and made. They will then work collaboratively to explore form and space in a construction challenge. Works can be taken back to school or photographed and deconstructed at the end of the lesson.
Available 31 October 2020 – 21 February 2021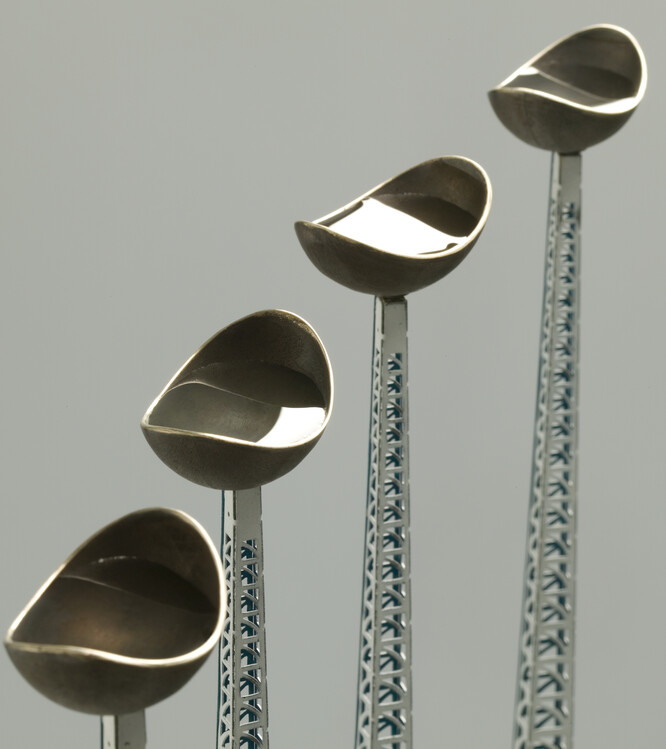 Year 3 and up
Creative Ink
+ Description
Lesson time: 90 minutes
Class Limit: 36 students
Discover the bold, expressive works of Max Gimblett in Ocean Wheel: Max Gimblett. During a tour of the exhibition, students will think about different ways of making and the use of colour and gesture in Gimblett's work. In the education centre, students are then challenged to think creatively while exploring the elements of art and properties of ink by creating a series of ink drawings using a range of tools and techniques.
Available from 31 July - 15 November 2020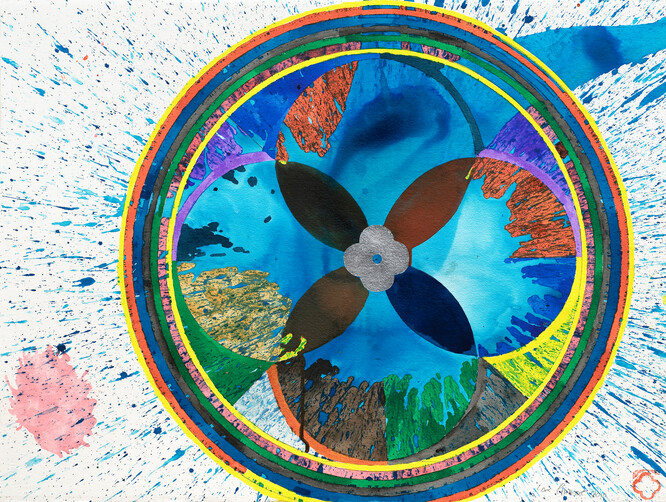 Year 7 and up
Artist-led Workshops
+ Description
Lesson time: 120 minutes
Class Limit: 25 students
Join Emma Fitts, Conor Clarke or Oliver Perkins for an artist-led workshop based on their work in our upcoming exhibition Touching Sight. A fantastic opportunity for your class to work with established artists and experiment with different disciplines and materials.
Bookings are essential as places are limited.
Emma Fitts
Available 16–20 November
This workshop will encourage students to explore ideas of collage, layering and textiles. With a focus on bags and pockets, students will work with canvas and rope as they take their materials through a number of different techniques to create a new kind of garment that reflects the environment around them. Emma is known for her sculptural textile works, which are informed by architecture, histories and storytelling.
Conor Clarke
Available 23–27 November
In this workshop students will be challlenged to think about how we perceive and represent nature. Conor will discuss her collaboration with the blind and low vision association to develop audio descriptions that are part of her work in Touching Sight. Students will then examine the medium of photography through a series of hands-on activities including the cyanotype process. Conor is known for her use of photography to explore themes such as ecology and land use.
Oliver Perkins
Available 30 November – 4 December
In this workshop students will explore elements of abstract painting with a collaborative workshop that focuses on the experimental, collage, composition and colour. Students will be encouraged to consider collective working methods rather than singular vision and stylistic iterations. Oliver is known for his playful abstract works that take an unconventional approach to the painted canvas.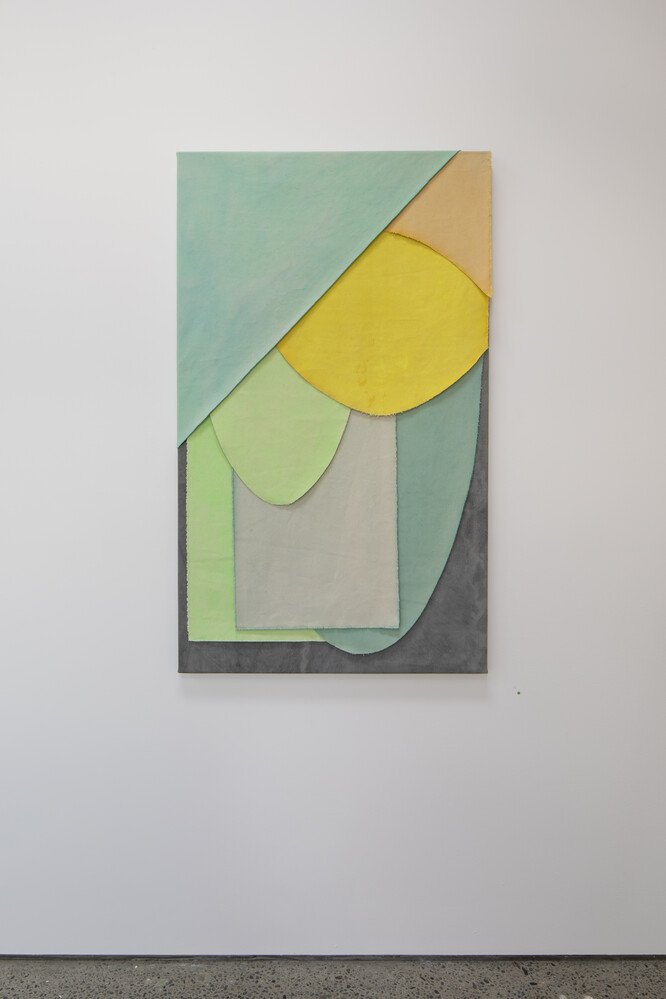 Year 7 and up
Dane Mitchell: Post Hoc
+ Description
Lesson time: 60-90 minutes
Class Limit: 25 students
Experience Dane Mitchell's Post hoc with your students on a guided tour. Post hoc was first seen at the 2019 Venice Biennale and explores countless phenomena that existed, such as languages, borders, species and eras, but are now lost. The phenomena are read out by an automated voice in an echo-free chamber inside the Gallery, and broadcast across the Christchurch CBD via three, six-metre tall disguised cell-towers, or franken-pines!
Available 31 July - 1 November
Years 0 – 6
Māori Motif
+ Description
Lesson time: 90 minutes
Class Limit: 36 students
Your students will tour the Gallery and look at a range of artworks that feature Māori motif and design. In the classroom, students will learn four common shapes used in kōwhaiwhai and learn how the shapes are used. The class will use these shapes to create a cut-out design based on Lonnie Hutchinson's work Sista7.