Education
We run art education for schools. Let us help your class discover art with hands on learning experiences based on our exhibitions and works in our collection.
Our art education programmes offer students first-hand experience with real works of art whilst developing their creative and critical thinking skills. We make links to the English, social science and arts curriculum as well as providing students with great opportunities to develop key competencies in a social context. Discussions and activities can be adapted to suit all levels.
Gallery tours and visits are free.
Art lessons take 90 minutes, involve a hands-on activity and cost $2 per student.
Bookings are essential. Our programmes are popular and we can only teach one class at a time. So get in early. To book lessons, arrange tours or simply find out what the Gallery can offer your school, contact our educator, Bianca van Leeuwen:
(+64 3) 941 7373
schools@christchurchartgallery.org.nz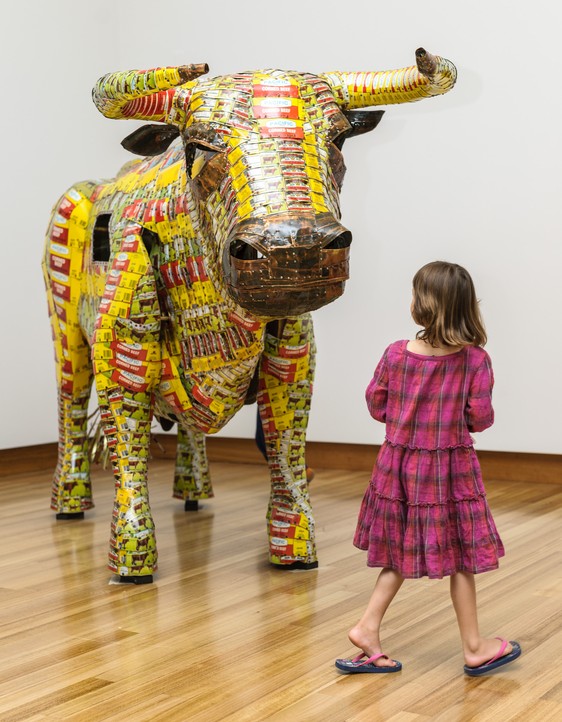 Installation view of Povi Christkeke by Michel Tuffery 1999
PROGRAMME
Select a programme for more information on our art lessons.
All year
All Levels
Guided Tours
+ Description
Lesson time: 30-60 minutes
Class Limit: 25 students
Students will take away an appreciation of art and consider a selection works that can cover a range of subjects, styles, media and purposes. The works viewed will be a selection from our current exhibitions. Students are expected to discuss and question what they see. Tours can be tailored to all levels.
Bookings essential.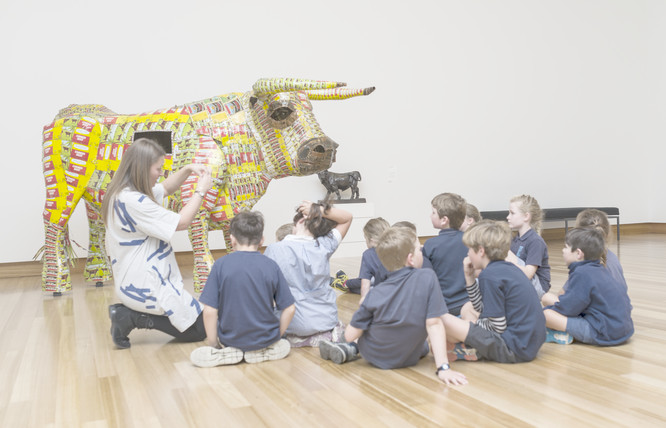 Term 1 2020
All Levels
Watercolour Painting in the Botanic Gardens
+ Description
Lesson time: 105 minutes
Class Limit: 36 students
Students learn about colour, light and brushwork by looking at a selection of paintings by New Zealand artists. The students practice drawing and experimenting with watercolour before creating their own painting 'en plein air' in the Botanic Gardens. This lesson will take 105 minutes in total and can be adapted to suit all year levels.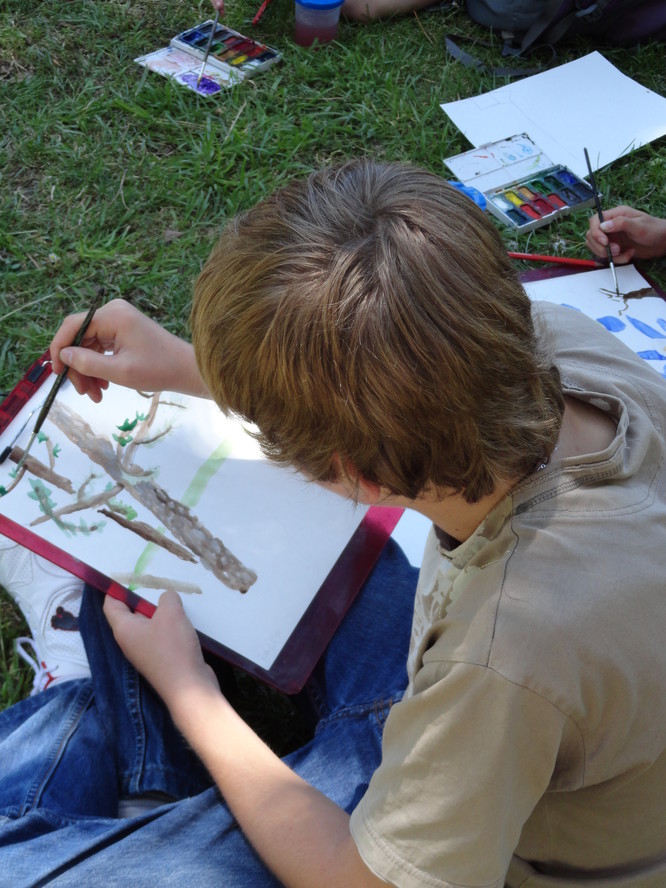 Year 3+
Drawing Skills: Portraits
+ Description
Lesson time: 90 minutes
Class Limit: 36 students
Your class will tour the galleries examining portraits from a range of exhibitions to see how different artists portray themselves and others. In the classroom students will take part in a series of portrait drawing activities designed to encourage confidence and develop skills. This lesson is a good accompaniment to any start of the year 'getting to know you' unit.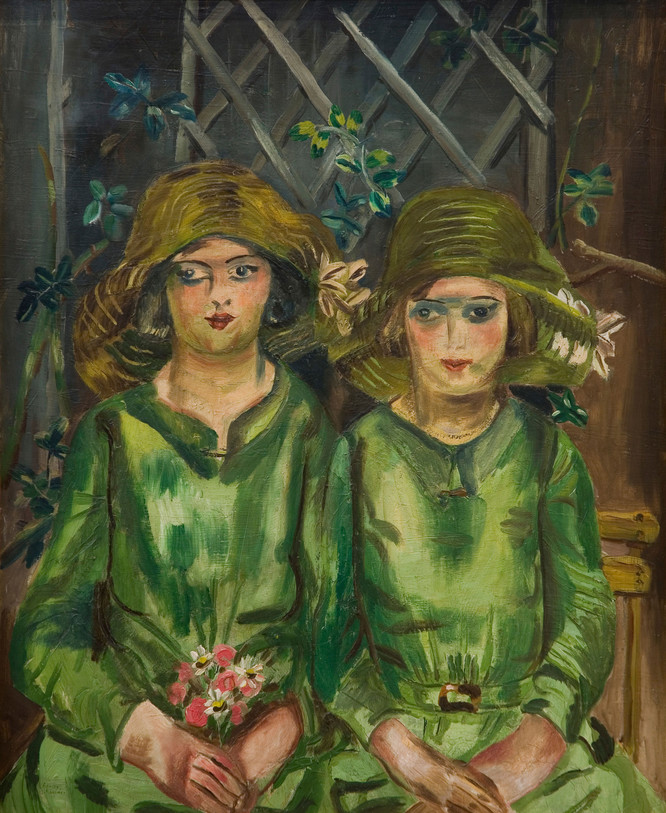 Term 1 and 2 2020
All Levels
Still-Life Painting
+ Description
Lesson time: 90 minutes
Class Limit: 30 students
A 101 in painting. Students are challenged to develop their painting skills by learning to look carefully and use paint and brushes effectively. Your class will look at and discuss examples of still lifes on a tour of Frances Hodgkins: European Journeys. They will then be given tips and advice on how to mix and manage paint, and create a still life painting to keep.
Available 15 February - 1 June 2020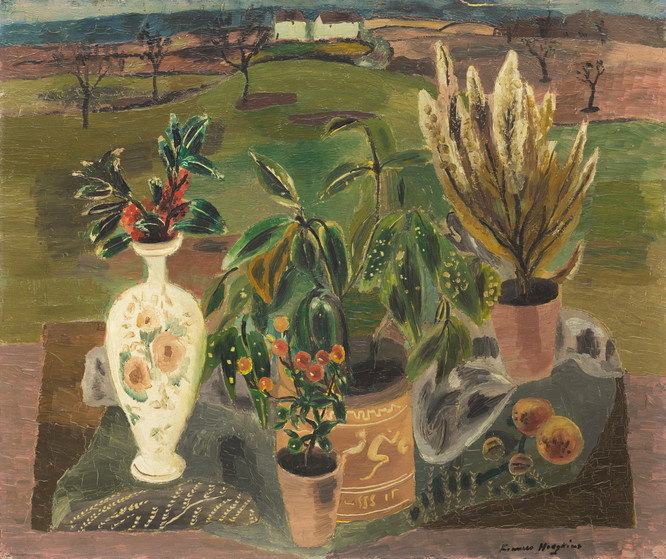 All Levels
Hei-tiki
+ Description
Lesson time: 90 minutes
Class Limit: 36 students
Students will take a guided tour of TIKI: Orphans of Māoriland and examine the mysterious objects in Fiona Pardington's photographs. They will discuss appropriation, identity and what makes something a taonga. In the Education Centre students will use polymer clay to model their own faux hei-tiki to treasure and wear.
Available from 1 February 2020 - 21 June 2020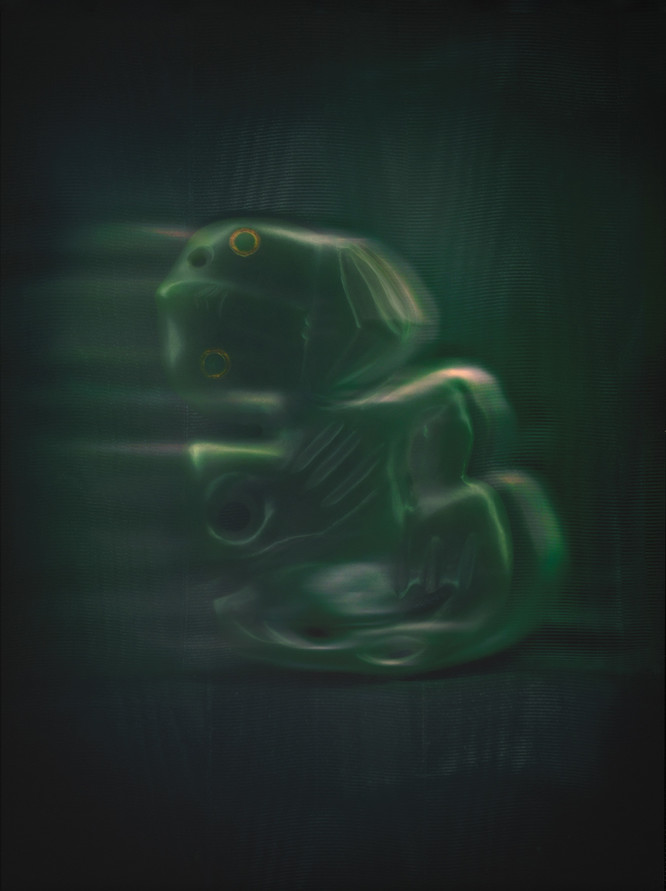 Term 2 2020
All Levels
Art Response Trails
+ Description
Lesson time: Flexible
Class Limit: 40 students
Take a self-guided tour of our exhibition Te Wheke. Primary and Secondary Schools Art Response Trails will be available to support students while they explore the spaces.
Available from Term 2 2020 onwards.
All About Te Wheke

Wheke means octopus in te reo Māori. For many cultures around Te Moana-nui-a-Kiwa / the Pacific Ocean, this resourceful, resilient, adventurous creature is a symbol of early voyages of exploration and migration from the Polynesian homelands of Hawaiki. Its long tentacles stretch out across the ocean to Tonga, Kiribati, Hawaii, Rapa Nui (Easter Island) and Aotearoa New Zealand. In this selection of art from the Gallery collection and beyond, Te Wheke offers a way to understand how we are connected across time and place.
In Aotearoa, conventional art history tells the stories of art that ties us to Britain and Europe. The art in Te Wheke looks in a different direction – from the Pacific outwards. Artists reach back to Polynesia and out into the world beyond, finding connections that are old and new.
Oceania is large and glorious. Like the octopus, it connects us along Pacific pathways with ideas of navigation, belonging and identity. Te Wheke opens up conversations about the journeys, tensions and connections that shape our past, present and future.
All Levels
Polynesian Prints
+ Description
Lesson time: 90 minutes
Class Limit: 36 students
Students will take a tour of Te Wheke and explore a range of Polynesian art including woodblock, Tivaevae and Tapa. During the tour they will be asked make recordings of patterns and motifs used in the work they see. They will use their drawings to create their own Polynesian print. Students will be working individually and in groups during this lesson.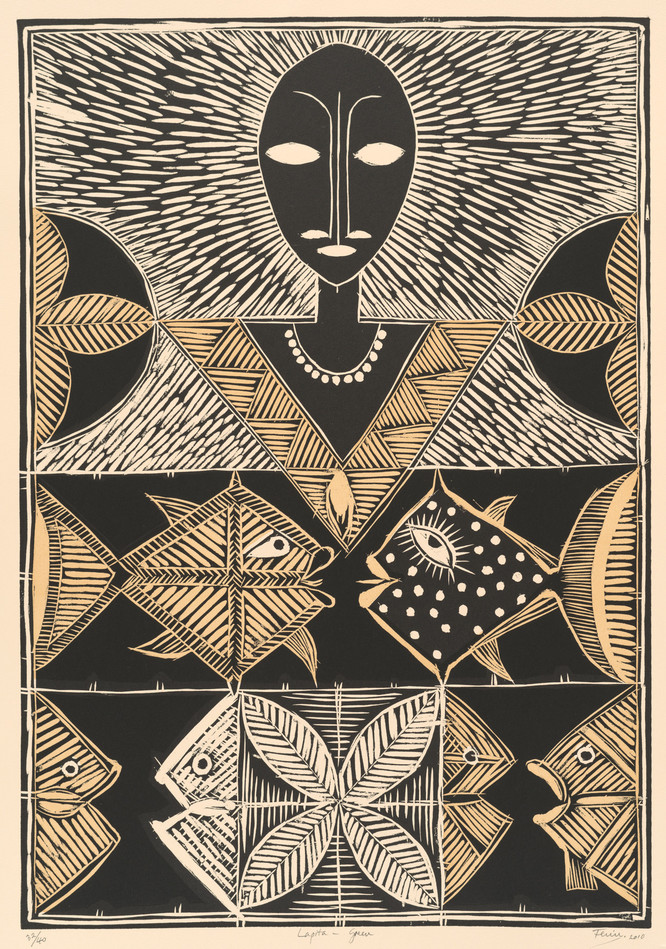 Years 0 – 6
Māori Motif
+ Description
Lesson time: 90 minutes
Class Limit: 36 students
Your students will tour the Te Wheke and look at a range of artworks that feature Māori motif and design. In the classroom, students will learn four common shapes used in Kowhaiwhai and learn how the shapes are used. The class will use these shapes to create a cut-out design based on Lonnie Hutchinson's work Sista7.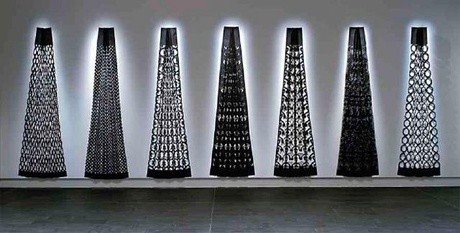 Years 9-13
Creating Is 2020
+ Description
Lesson time: Full day
Class Limit: 15 students
Christchurch Art Gallery Te Puna o Waiwhetū will once again be offering a week-long series of artist-led workshops for secondary school students in years 9–13. This is an exceptional opportunity for enthusiastic and motivated visual arts students to work with established artists and experiment with different disciplines and materials.
Each of the five workshops will focus on a different aspect of creating art and include hands-on experience as well as inspirational examples, discussions and activities.
The 2020 Artist lineup is now confirmed!
11 May - Fatu Feu'u
12 May - Matt Akehurst
13 May - Hannah Beehre
14 May - Priscilla Cowie
15 May - Emma Fitts
Proudly supported by CADFAS, Canterbury Decorative & Fine Arts Society.