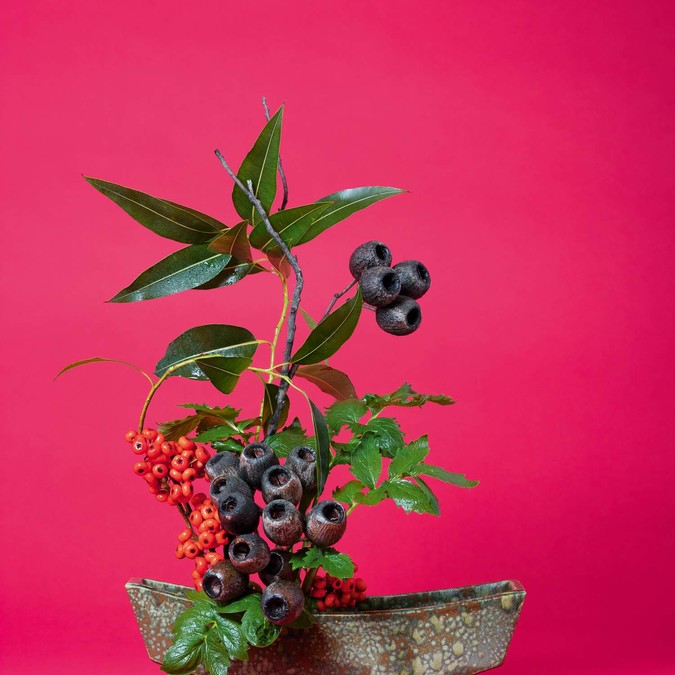 What is 'dark matter'? For theoretical physicists it is matter that cannot be directly observed but whose existence is nevertheless scientifically calculable – productively present yet simultaneously invisible. In a similar vein, the everyday phrase 'dark matter' describes objects, conditions and situations that harbour unease or trauma. Trauma that is often concealed, repressed, or buried. Both definitions are active in Ann Shelton's mid-career review exhibition Dark Matter, and they provide a rich point of entry into this compelling collection of her photographic work. These are photographs that bristle with intensity and refuse to let their subjects die a quiet archival death.
Continued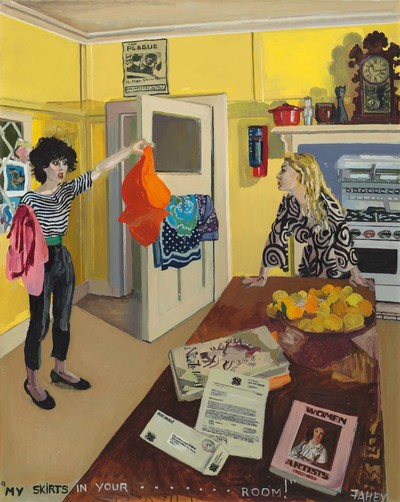 An Undeniable Promise
There is such a burden of expectation placed on Anne's painting, and on the exhibition… itself. I feel, like many women painters that she is being asked to prove an undeniable promise. This is unfair.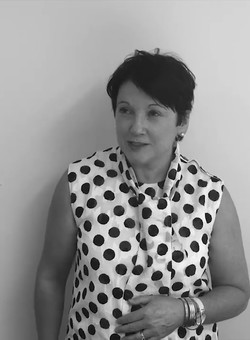 Art absolutely feeds my soul. It makes me feel like a real person. After a year of living with no art I didn't realise what was wrong until we got it back. We thought "That's what the problem was!" We just missed it so much.
Art makes me feel complete, connected, it's just everywhere for me.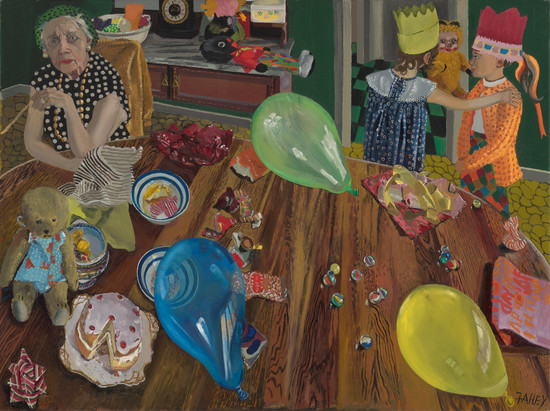 Jacqueline Fahey: Say Something!
Overflowing with love, conflict and quiet despair, Fahey's paintings from the 1970s bristle with the intensity of domestic life.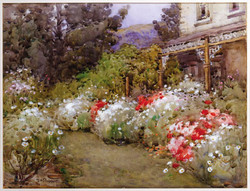 On her return from Europe in 1907, Margaret Stoddart lived in Godley House with her mother and sister and remained there until the family's Diamond Harbour estate was sold off in 1913. The family were keen gardeners, as can be seen by the charming cottage garden. This is one of a number of paintings Stoddart did in Diamond Harbour and shows the style she had developed during her time in Europe. The expressive opaque watercolour treatment is combined with fine fluid washes applied in a quick and direct manner, out of doors before the subject. Stoddart was born in Diamond Harbour, Christchurch, but in 1876 the family sailed for Britain and she received her early education in Edinburgh. The family returned to New Zealand in 1879 and in 1882 Stoddart enrolled at the Canterbury College School of Art. She was a founding member of the Palette Club whose members were concerned with painting out of doors. She travelled to Europe in 1898.
Load more