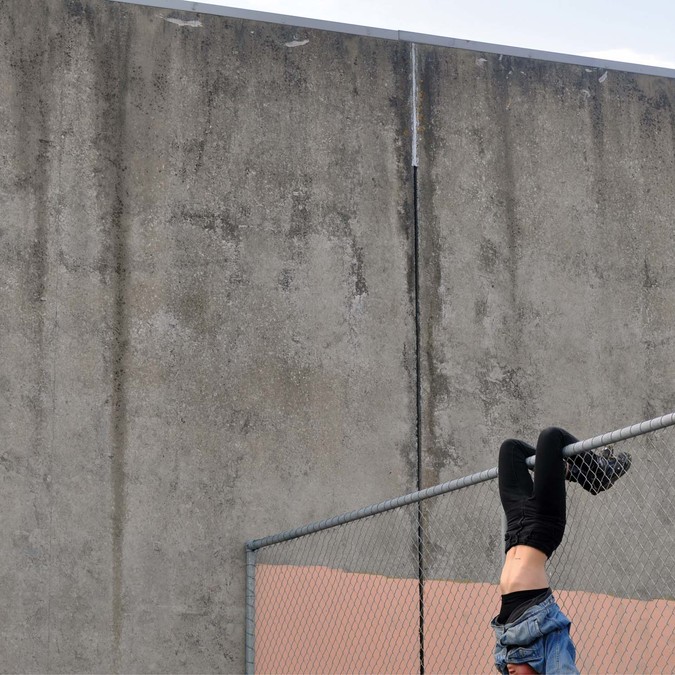 Te Puna o Waiwhetu Christchurch Art Gallery has a long-standing tradition of curating exhibitions of emerging and early-career artists. We do this in order to contribute to the ecology of the local art world, as well as because – quite straightforwardly – we're interested in the practices of artists at all stages of their careers, and would like to bring the work of outstanding younger artists to wider public attention. The Devil's Blind Spot is the latest in this ongoing series, but unlike earlier exhibitions, it's concerned with a single medium – photography.
Continued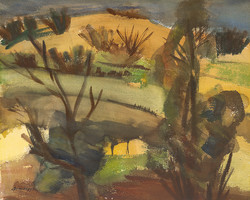 With the news that ground-breaking textile designer and painter Avis Higgs (1918 – 2016) died recently, we'd like to share this watercolour of hers from our collection.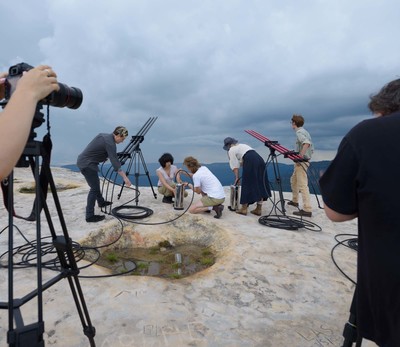 The World is an Abstracting Machine
Australian artists David Haines and Joyce Hinterding live and work in the Blue Mountains, New South Wales. Working in a collaborative partnership as Haines & Hinterding, they explore the unseen energies that surround us through an artistic practice that incorporates science, the occult and philosophy. Bulletin editor David Simpson spoke to the artists in October 2016.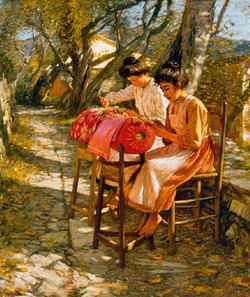 This article first appeared as 'Artist chased the sun for the right light, warmth' in The Press, 19 October 2016.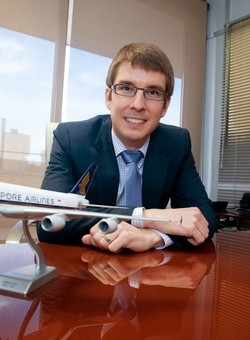 The reopening of Christchurch Art Gallery is a tremendous milestone for the rebuilding and regeneration of Christchurch and we're delighted to be supporting this landmark occasion. The Gallery is for everyone – locals and visitors. Over the summer months we anticipate many of the visitors we bring to the region will include it on their itinerary. We're proud to support art, artists, the Canterbury region and Christchurch Art Gallery, now and into the future.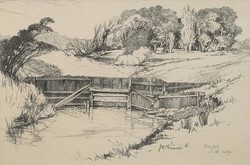 We have recently been pleased to accept this work into our collection as a gift from Audrey Parker. It is a lithograph, from 1934, by J.M. Thomasson. Thomasson taught at Christchurch Technical College and in 1937 became head of art at the recently opened Papanui High School.
The Devil's Blind Spot: Recent Strategies in New Zealand Photography
Recent photography by an emerging generation of New Zealand artists.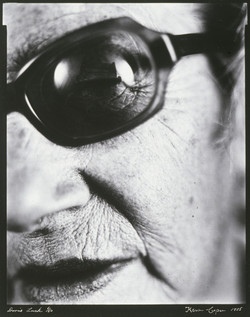 Commentaries on Doris Lusk's work often talk about her 'eye'; for telling details, for spatial complexities, for colour, for line. Many of those who met the painter personally remember her eyes too, but for a different reason, recalling how she would peer out inscrutably from behind thickly rimmed spectacles, with a gaze that was simultaneously intimidating and engaging. It seems appropriate then, that when Kevin Capon photographed Lusk in 1985 the result was this extreme close-up. After setting up his camera and lighting, Capon invited his subjects to approach the camera however they preferred, catching them in the act of looking back. Lusk's face fills the frame, the black lens of her glasses creating a portal-like opening, connecting us with her in that moment and suggesting both her curiosity and her reticence.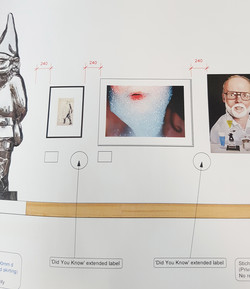 A bad hair day is usually symbolic of a period of chaos – an evocative, dowdy omen for what will follow. It signifies the potential for a truly awful day, a day off kilter from the ordinary. Yet despite all the laborious processes and obstacles in the paths of the exhibition team while creating this exhibition, the bad day that threatened to accompany all that bad hair, was not the one that actualised. From conception to finish, Bad Hair Day has been a subversion of its theme: despite everything that could possibly go wrong, including almost literal hell and high water, the finished piece has proven the concept of the 'bad hair day' wrong.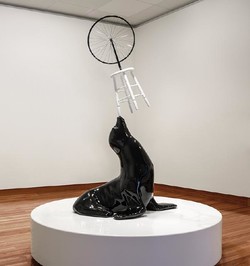 Michael Parekowhai's My Sister, My Self recalls a once-common sight in suburban New Zealand front gardens: the concrete seal with a chrome ball on its nose, a home-grown version of the performing circus seal. Connecting to other histories, it also recalls the kekeno, the New Zealand fur seal, which had an unfortunate central role in our pre-colonial past. At the pinnacle of this spectacular balancing act is a replica of the artist Marcel Duchamp's famous 1913 Bicycle Wheel – a bicycle wheel upside down on a wooden stool. Duchamp made it for his own pleasure – he liked spinning the wheel in his studio – and later described it as his first 'readymade'. (Beasts)
Load more