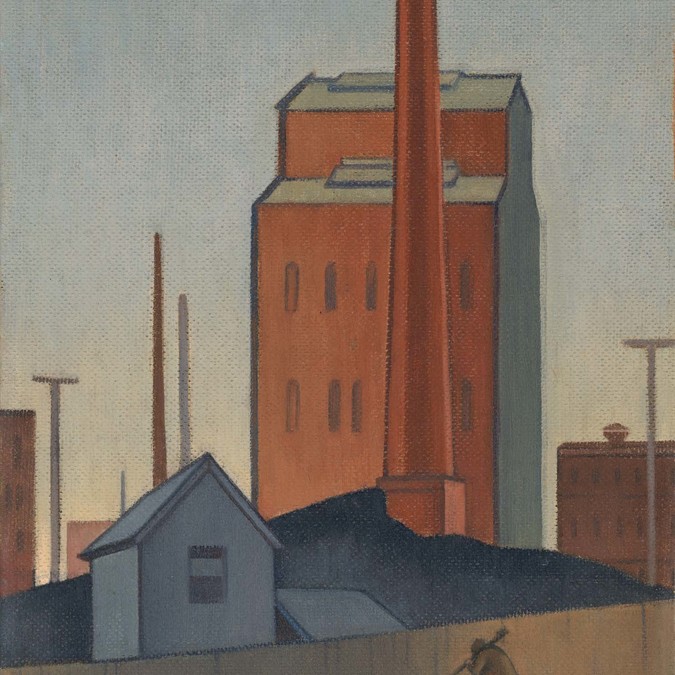 Heading along to the stunning Rita Angus: Life & Vision survey exhibition at the Gallery in 2009 I always had this nagging feeling that one work was missing from the walls – Angus's Gasworks from 1933. This painting was one that I knew only through the black and white image that appeared first in a volume of Art in New Zealand in 1933; the same reproduction that was later used in Jill Trevelyan's excellent biography of Angus and also in the catalogue for the National Art Gallery's 1982 retrospective, Rita Angus. For the New Zealand art historian, Gasworks was a kind of legend – painted by one of the country's best artists yet seen in person by only a very few. In 1975, when Gordon H. Brown curated New Zealand Painting 1920–1940: Adaption and Nationalism, Gasworks was listed as 'location unknown' in the accompanying catalogue. Amazingly the painting was also not included in the retrospective exhibition of 1982. We had grown to know this painting purely through a grainy black and white illustration from 1933. But the painting was never lost – Gasworks is a painting that has been cherished, protected and loved by the same Christchurch family since the early 1940s. And now, having been placed on loan to Christchurch Art Gallery Te Puna o Waiwhetū, it is available for the public to view for the first time since 1933, when it was shown at the Canterbury Society of Arts.
Continued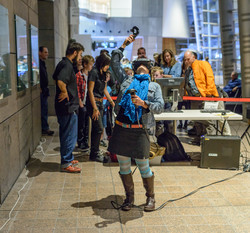 Listen up all you budding directors and auteurs! As part of ReMix on 18 July, we're running a short film competition for young filmmakers aged between 13 and 18.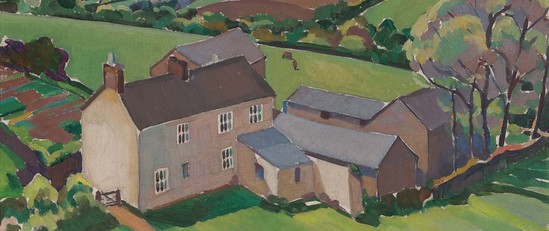 The World Tossed Continuously in a Riot of Colour, Form, Sound
One hundred and twenty five years ago, after years of political struggle, Aotearoa New Zealand granted all adults the right to vote by extending suffrage to women. To mark this anniversary, for this issue of Bulletin our curators have written about some of the Gallery's significant – yet lesser-known – nineteenth and mid-twentieth-century works by women. Our intention is to make these paintings, and the cultural contribution of the artists, more visible in 2018.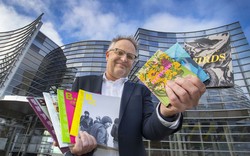 We're delighted to announce that Christchurch Art Gallery Te Puna o Waiwhetū has won a number of accolades at the 21st Museums Australasia Multimedia & Publication Design Awards. The prestigious annual awards celebrate excellence in the Australasian museum sector and were presented on Tuesday evening during a gala dinner in Melbourne.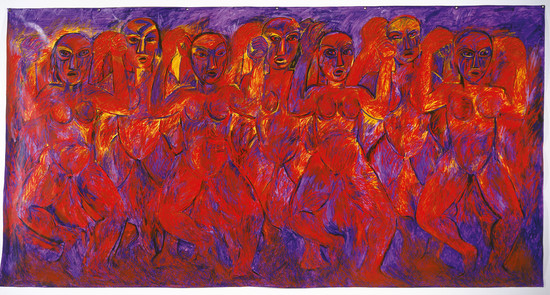 We Do This
A recharged contemporary hang to mark 125 years of women's suffrage.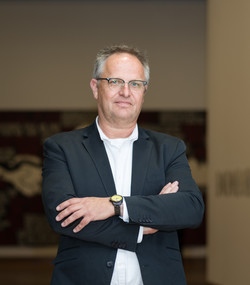 Blair Jackson has been appointed the new director of Christchurch Art Gallery Te Puna o Waiwhetū.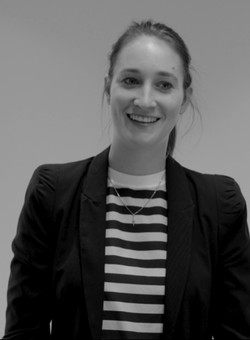 I always admired people who were talented at art, who could tell a story, or sculpt something amazing or make you think or aspire to something else. That's maybe why I like art – it makes me learn, discover and imagine. I visit galleries in NZ and overseas because they're representative of the culture of that place …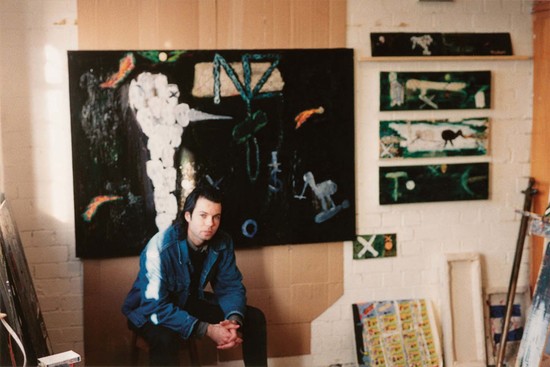 Driving Without a Licence
Peter Robinson: I may be wrong about this, but I believe that we were the last generation to experience the primacy of painting at art school. What I mean by this is that when we were at Ilam, students had to compete to get into departments. As crazy as it sounds now, there was a very clear hierarchy: painting was the most popular discipline and afforded the most esteem, sculpture second, then film, print, design and photography somewhere down the line. Can you remember why you ended up choosing sculpture? And furthermore why you ended up being a painter? Do you think your training as a sculptor affected the way you think about or approach painting that is different to someone who was trained formally as a painter?
Load more