Featured
Op + Pop opens this weekend
Prepare to be dazzled as we take a look at the continued influence of Op Art and Pop Art on New Zealand art. Opening Waitangi weekend, along with the exclusive New Zealand premiere of Tangle.
More on Op + Pop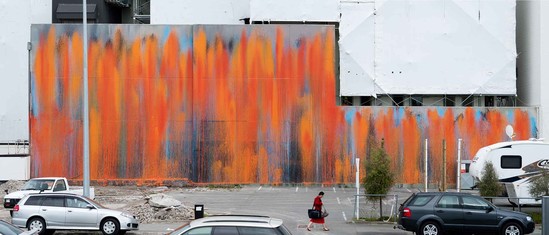 Sparks that fly upwards
Curator Felicity Milburn remembers five years and 101 installations in a gallery without walls.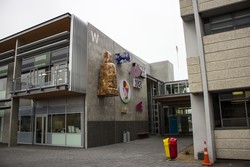 On Saturday, I spoke at the launch of a major new work of art in public space—Wayne Youle's installation The House of Wellbeing ALL WELCOME, at the CPIT Aoraki campus on Madras Street.

Silent Patterns
An outdoor painting inspired by war-time Dazzle shipping camouflage.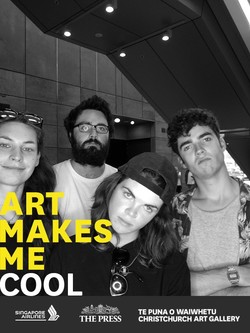 Tell us what Art Makes You and go in the draw to win a trip for four to Singapore.
Dancing on shifting ground
Sophie McKinnon explores art, resilience, change and urban regeneration in China.
In the winter of 2006 I found myself traipsing around the 798 art district in Beijing, in search of someone to talk to about factories morphing into gallery spaces. I was fascinated by the story of a defunct industrial district turned rapidly expanding contemporary art zone. 798 had been the unofficial site of regeneration for Beijing's art community since 2001. This community had spent over two deca+des plagued by isolation and displacement but seemed finally to be finding a home.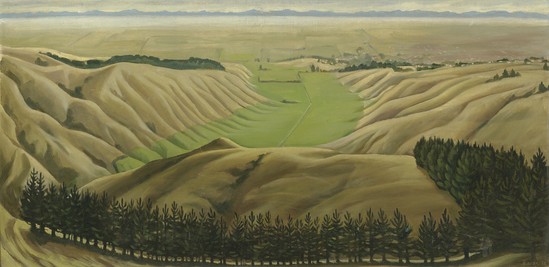 In the Vast Emptiness
The Canterbury landscape as captured by twentieth century painters.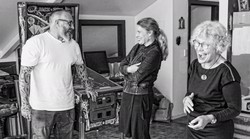 Gallery librarian and archivist Tim Jones has been working with director Liz Grant to research and record around forty new audio pieces on works in the collection. I sat down with Tim and Liz to talk about the delights and challenges of the audio guide project.
Load more