Featured
The Mix 3: Kiwiana
Don't miss the third installment of The Mix – a not-so-serious debate about the role art and culture play in New Zealand's national identity.
Rediscover the Gallery after dark as it comes alive with a vibrant changing calendar of special events combining people and art with music, great food, beer and wine, pop talks, debates, films and live performances.
Continue reading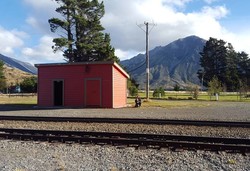 A few weeks ago my family and I visited Cass but something didn't look quite right.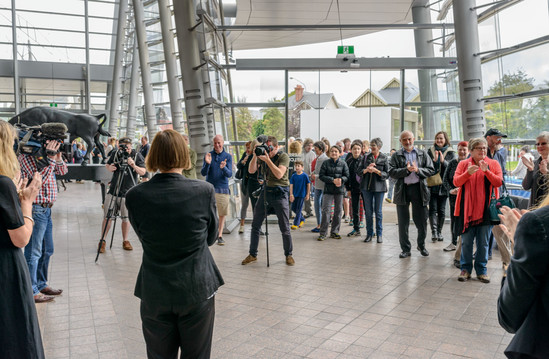 Reopening, Redesigning and Returning
When I wrote my foreword for B.182, we were edging closer and closer to reopening; still anticipating this major milestone after almost five years. Having made the vaguely reckless decision to open our doors, come what may, at 10am on 19 December 2015 – a mere week after project completion – we stuck to that deadline.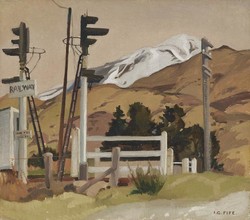 A chilly trip to the mountains to identify Ivy Fife's level crossing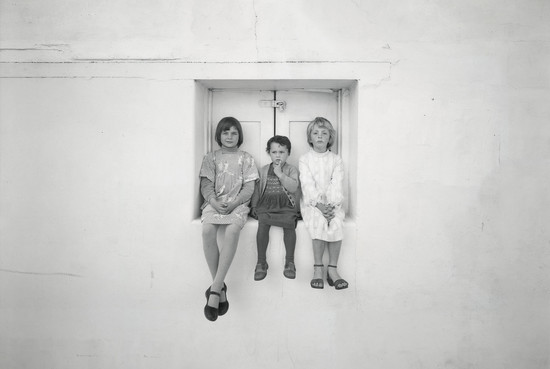 Kamala, Astral and Charlotte, Lyttelton, March 1983
Laurence Aberhart's 1983 photograph of Lyttelton children is displayed on our Gloucester Street billboard.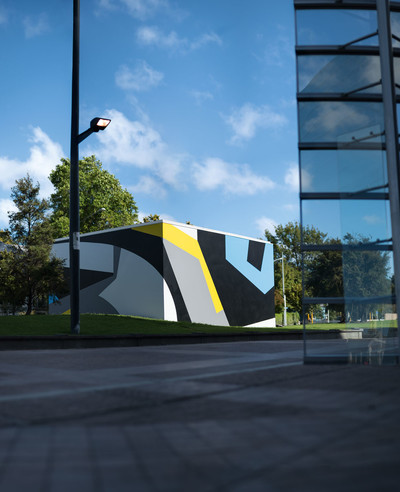 Silent Patterns
When we asked Tony de Lautour to produce a new work for the Bunker—the name Gallery staff give to the small, square elevator building at the front of the forecourt on Montreal Street—he proposed a paint scheme inspired by Dazzle camouflage. Associated with the geometric near-abstraction of the vorticist movement, Dazzle was developed by British and American artists during the First World War to disguise shipping. It was a monumental form of camouflage that aimed not to hide the ship but to break up its mass visually and confuse enemies about its speed and direction. In a time before radar and sonar were developed, Dazzle was designed to disorientate German U-boat commanders looking through their periscopes, and protect the merchant fleets.
Senior curator Lara Strongman spoke with Tony de Lautour in late January 2016.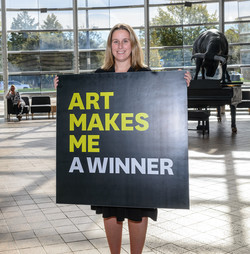 Meet Kylie Hansen from Christchurch. She's the lucky winner of our Art Makes Me selfie competion.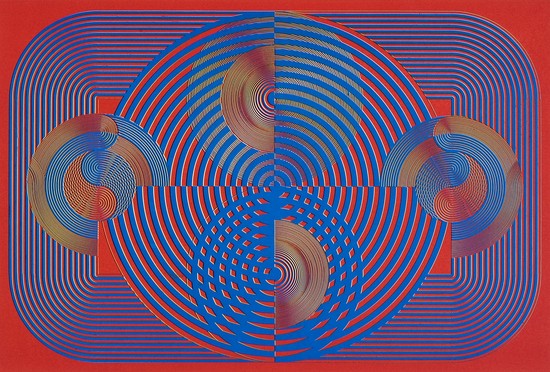 Op + Pop
The influence of two major twentieth-century art movements on New Zealand art.
Load more