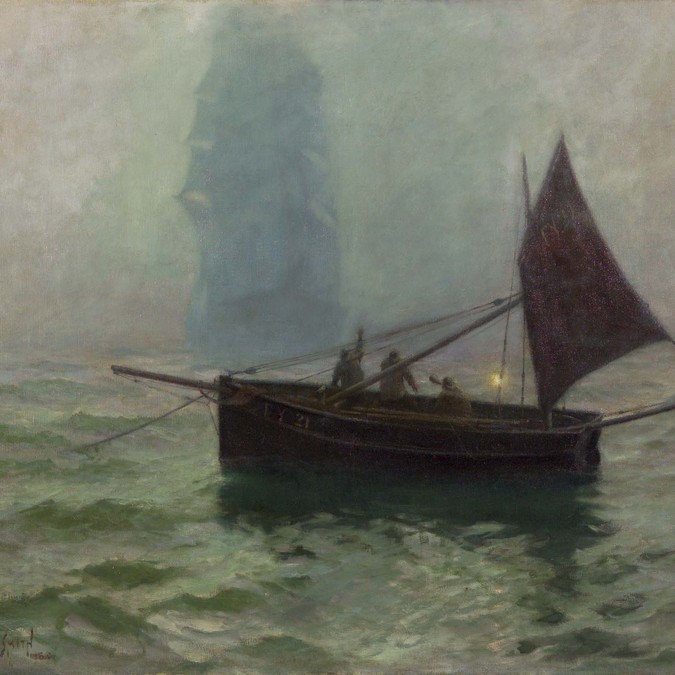 The art of the sea has always been the art of vastness—without edges and with potential for infinite extension. It is this immensity that has invaded the Reading the Swell exhibition; finding its way through the automatic doors when no one is looking and quietly expanding the walls. Like sailors, artists have laid soundings in this uncharted vastness. Reading the Swell is a small and pointed selection of those soundings that see fit to make sense of the sea.
Continued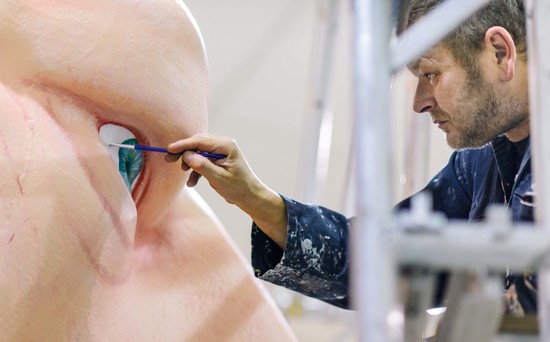 Not Quite Human
Lara Strongman: The title of your new work for the Gallery is Quasi. Why did you call it that?
Ronnie van Hout: Initially it was a working title. Because the work would be outside the Gallery, on the roof, I was thinking of Quasimodo, from Victor Hugo's The Hunchback of Notre-Dame. I was coming out of a show and research around the idea of the freak, the outsider and things that are rejected—thinking about how even things that are rejected have a relationship to whatever they've been rejected by. And I called it Quasi, because it's a human form that's not quite human as well. The idea of something that resembles a human but is not quite human.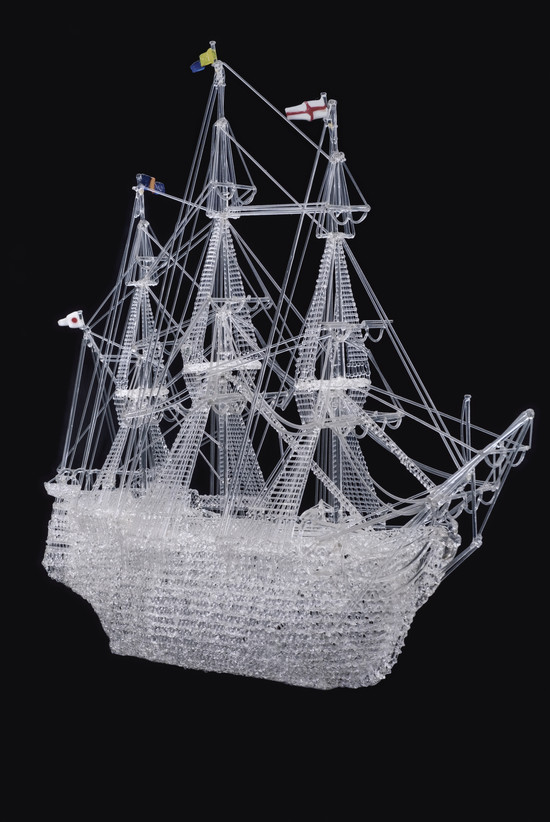 Ship Songs
A small but poetic exhibition looking at early European and Māori representations of seafaring vessels, with the Charlotte Jane as a focal point.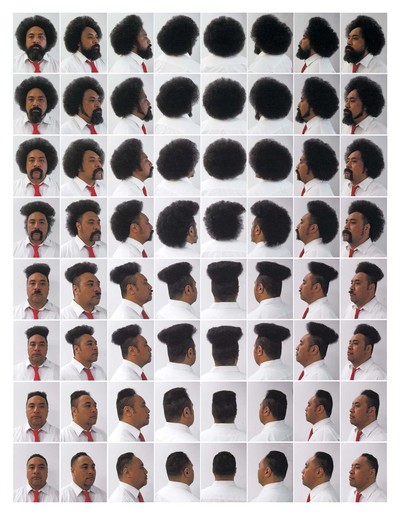 Hair Story
In drawing attention to the theatre of personal grooming, Bad Hair Day brings together portraiture and caricature with a variety of less readily classifiable works of art. The densely packed selection spans a vast historical range. And in putting bowl cuts and bushy beards alongside wayward wigs and whiskers, it highlights the sometimes comical aspects of hair, especially when styles are extreme. If wry intent is discernible throughout the exhibition, however, we shouldn't let this fool us: hair is a topic that easily turns serious.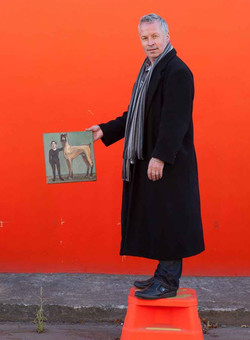 Grant Banbury is a longstanding Friend of the Gallery and is currently vice president of the Friends committee. He trained in painting at the University of Canterbury School of Fine Arts and completed a Post-Graduate Diploma in Art Curatorial Studies at Melbourne University. An artist for over fifteen years, he worked at the CSA Gallery in Christchurch, and later established his own dealer gallery, Campbell Grant Galleries. He's fascinated by the interface between art and the public. Grant is interviewed by senior curator Lara Strongman in Bulletin 180. You can view collection works by Grant Banbury here.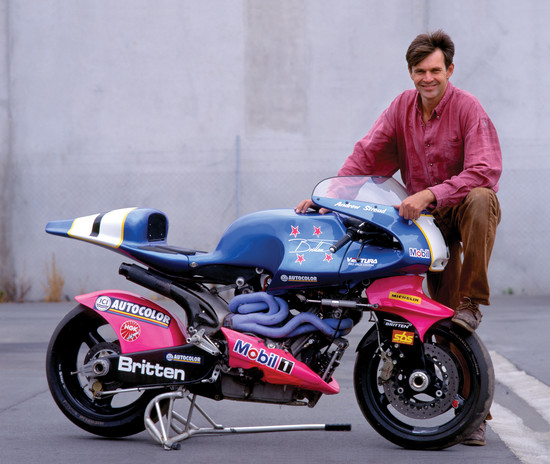 Great Britten! A work by Billy Apple
Billy Apple blurs the line between life and art with a new installation that celebrates the triumphant, record-shattering 1995 campaign of the Christchurch-designed Britten V1000 motorbike.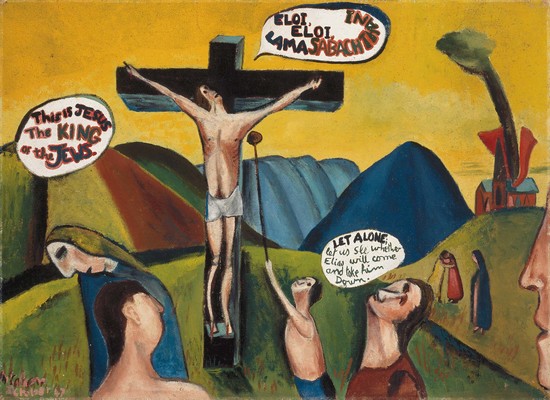 Colin McCahon: Five Years in Christchurch, 1948–53
Prior to moving to Christchurch in March 1948, Colin McCahon and his family spent a little over a year living in Muritai Street, Tahunanui, on the outskirts of Nelson city. It was his most productive period as a painter to date – a phase dominated by figurative paintings with some landscapes. The products of this prolific period were brought together in his first major one-person show, at Wellington Public Library in February 1948, organised by his Dunedin friend, Ron O'Reilly. An exhibition of forty-two works made between 1939 to 1948, more than half produced in 1947, it consisted of roughly equal numbers of landscapes (including Otago Peninsula and Maitai Valley), biblical paintings (King of the Jews, Crucifixion according to St Mark ), and non-biblical figurative works (A candle in a dark room, The Family). Although it was reviewed favourably in The Listener by J.C. Beaglehole, the subsequent letters column ran hot with controversy, and it brought McCahon to national attention.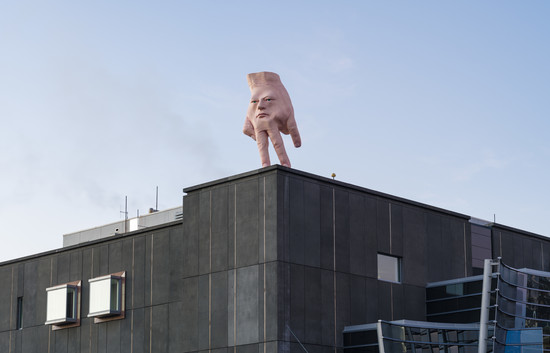 Ronnie van Hout: Quasi
A giant new sculpture on the Gallery roof by Ronnie van Hout.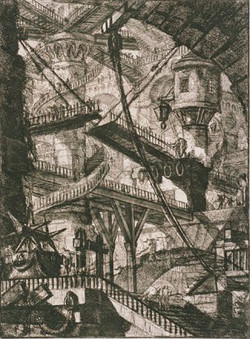 Giovanni Battista Piranesi's The Drawbridge is one of sixteen plates from a folio of prints depicting imaginary prisons that has repeatedly haunted and inspired writers, artists and architects for over two and a half centuries. Three of Piranesi's Carceri engravings, for example, were included in Alfred H. Barr's exhibition Fantastic Art, Dada, Surrealism at the Museum of Modern Art in New York in 1936. First issued in 1749–50, but attracting little attention to begin with, the series was republished with heavily reworked plates in 1761, yielding darker, more detailed and more resolved prints that brought an attendant increase to their public reception and acclaim. (Above ground, 2015)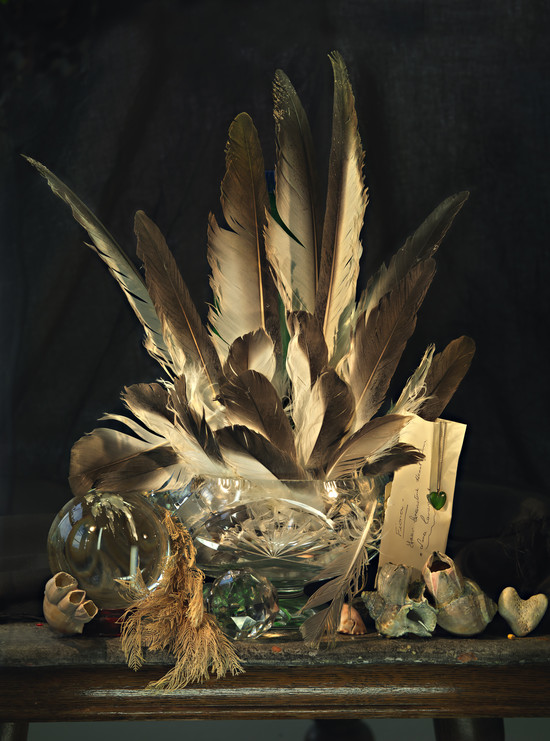 Fiona Pardington: A Beautiful Hesitation
A survey exhibition by a leading New Zealand photographer explores sex, death and the female gaze.
Load more