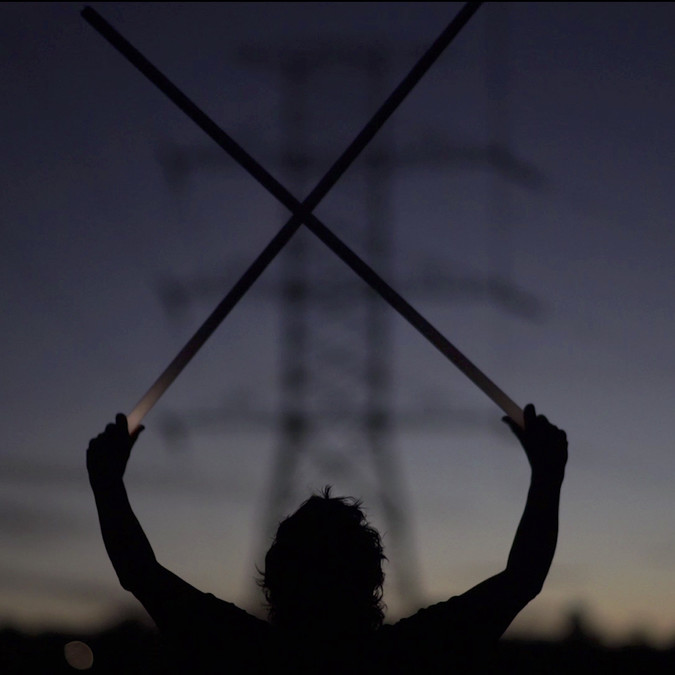 This essay was written by curator Anna Davis for the Energies: Haines & Hinterding exhibition at the Museum of Contemporary Art, Australia in 2015.
The art of David Haines and Joyce Hinterding is characterised by its openness to the unseen forces that permeate human experience. Very low frequency (VLF) radio waves, television signals, paranormal events, satellite transmissions and psychic energies are all manifest within their work, which aims to summon these hidden realms and bring them to our senses. Using experimental and traditional media, they engage in an artistic dialogue with science, intersecting with areas such as electronics, solar research, geology, olfactory chemistry and high-energy physics. Aesthetic and metaphysical concerns are equally vital to their practice, which also traverses speculative and esoteric domains such as Reichian orgone energy and Kirlian 'spirit' photography.FTN-1
Continued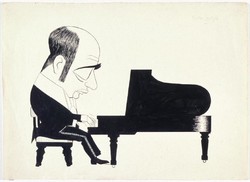 This year's weekly ArtBite programme is about to start! From Friday 10 February, we will again offer a weekly presentation of a work on display here at Te Puna o Waiwhetu. The aim of these 30-minute talks is to give you an art break in the middle of your day. We know you're busy, so this isn't a long lecture meant to take up too much of your time. And they're free. With a new work presented each Friday at 12.30pm, the information will be fresh so you can impress your friends during your weekend socialising.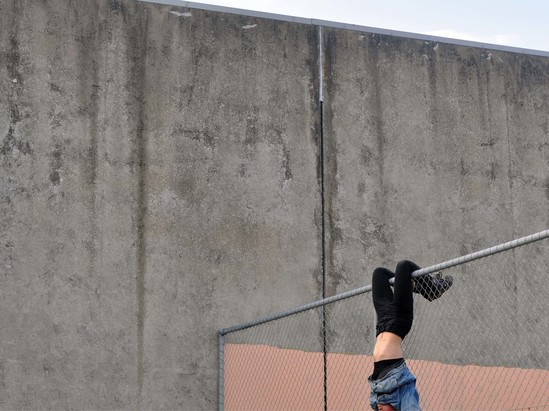 The Devil's Blind Spot
Te Puna o Waiwhetu Christchurch Art Gallery has a long-standing tradition of curating exhibitions of emerging and early-career artists. We do this in order to contribute to the ecology of the local art world, as well as because – quite straightforwardly – we're interested in the practices of artists at all stages of their careers, and would like to bring the work of outstanding younger artists to wider public attention. The Devil's Blind Spot is the latest in this ongoing series, but unlike earlier exhibitions, it's concerned with a single medium – photography.
Anna Worthington is a Small Business TOGETHER Partner of the Gallery Foundation. She is the creator, baker and maker of Cakes by Anna. After completing her BFA at Elam School of Fine Arts and spending time abroad, she returned to Christchurch and fell into the wonderful world of cake. Outside the kitchen, Anna enjoys gardening, drawing and eating.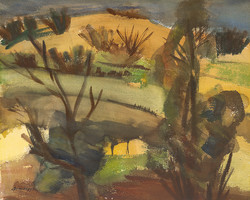 With the news that ground-breaking textile designer and painter Avis Higgs (1918 – 2016) died recently, we'd like to share this watercolour of hers from our collection.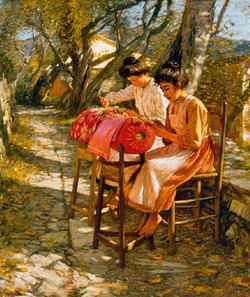 This article first appeared as 'Artist chased the sun for the right light, warmth' in The Press, 19 October 2016.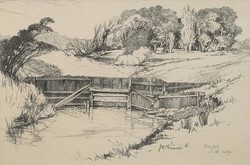 We have recently been pleased to accept this work into our collection as a gift from Audrey Parker. It is a lithograph, from 1934, by J.M. Thomasson. Thomasson taught at Christchurch Technical College and in 1937 became head of art at the recently opened Papanui High School.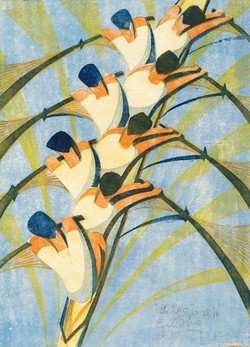 Sporting subjects were commonly used by many of the British linocut artists. Cyril Power had a studio near Hammersmith Bridge and he would watch the rowing teams on the River Thames. The highly rhythmical composition in The Eight skilfully captures the power and energy of the rowers as they pull on the oars. Power originally trained as an architect and he helped establish the Grosvenor School of Modern Art in 1925. Here he studied linocut under Claude Flight and he went on to become one of the most significant figures in the movement. Power collaborated with Sybil Andrews on several London Underground posters.
Load more