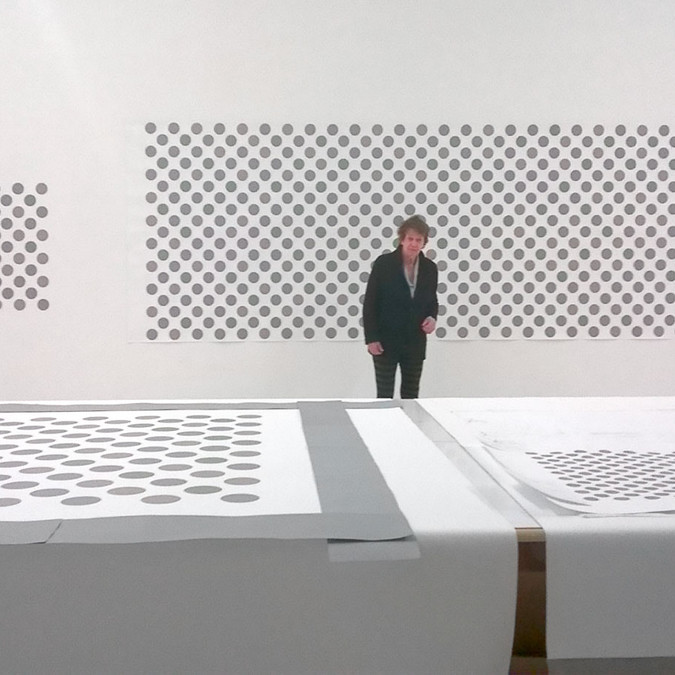 Paul Moorhouse: We are standing in front of a full-size cartoon for Cosmos, the new wall painting that will be installed at Christchurch Art Gallery. How does the cartoon relate to the final wall painting?
Bridget Riley: The cartoon is painted in gouache on paper, but it gives me a good idea of the full-scale image that will be recreated on the wall in Christchurch. I have also made a smaller painting in acrylic directly onto the wall here in the studio. This is complete in itself, and provides the information I need to give me confidence in the appearance of the discs when the larger image is created on the gallery wall.
Continued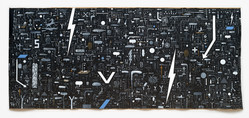 This article first appeared as 'Painting offers a multiverse of symbols' in The Press on 21 June 2017.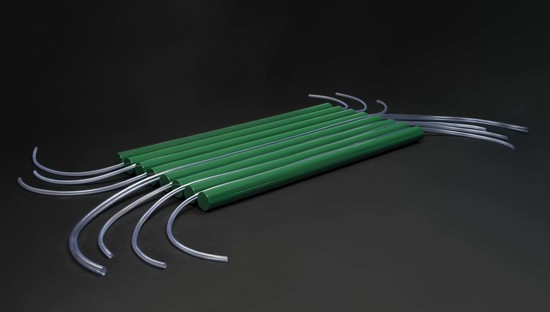 Sideslip
Sydow: Tomorrow Never Knows recently opened at Gallery and the exhibition's curator, Peter Vangioni, took the opportunity to interview UK-based sculptor Stephen Furlonger. Furlonger was a contemporary of Carl Sydow and mutual friend and fellow sculptor John Panting, both at art school in Christchurch and in London during the heady days of the mid 1960s. His path as an artist during the late 1950s and 1960s in many ways mirrored that of Sydow and Panting.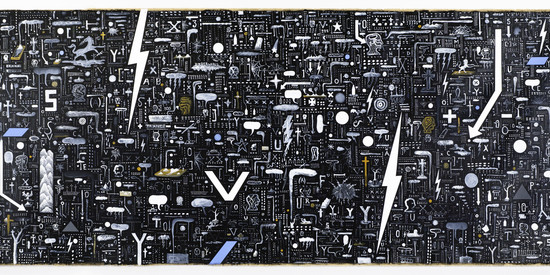 Your Hotel Brain
Energies and anxieties from the threshold of the new millennium.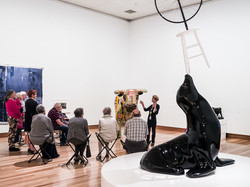 The Gallery has an incredible team of forty Volunteer Guides – and we want more! We're currently seeking expressions of interest for ten enthusiastic individuals to join us.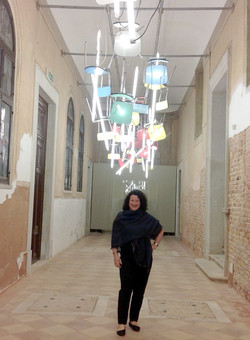 I've been involved in supporting Christchurch Art Gallery for few years now. The Gallery is special to me because it is such a fantastic place. We've all wanted to band together, support it and help it get back on its feet following the earthquakes..
Art makes me think. It makes me happy and enriches my life. It stretches my brain to enable me to understand more or to enjoy art.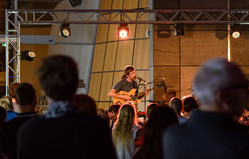 In early March we were lucky enough to have the incredibly talented Grayson Gilmour performing at the Gallery, supported by the equally talented Purple Pilgrims and New Dawn. I love these gigs, but there is a lot of work to be done behind the scenes to make sure that, by the time the public walk in the door, the foyer is gig ready. The process normally feels like a long, slow marathon with a sprint at the final corner. So here's a guide to how you too can get the NZI Foyer gig-ready in five (or six) easy steps.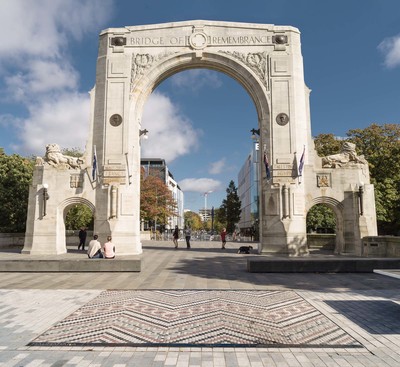 Bringing the Soul
As an eleven-year-old boy from Whāngarei, sent to live in Yaldhurst with my aunt in the late seventies, Christchurch was a culture shock. Arriving in New Zealand's quintessential 'English city', I remember well the wide landscapes and manicured colonial built environment. It was very pretty but also very monocultural, with no physical evidence of current or former Māori occupation or cultural presence, or at least none that I could appreciate at that time.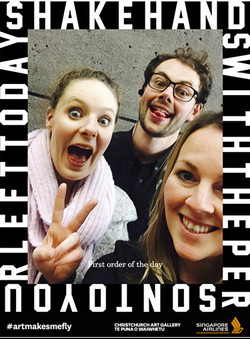 Take yourself on a flight of fancy with Wayne Youle's latest exhibition Look Mum No Hands.
Load more