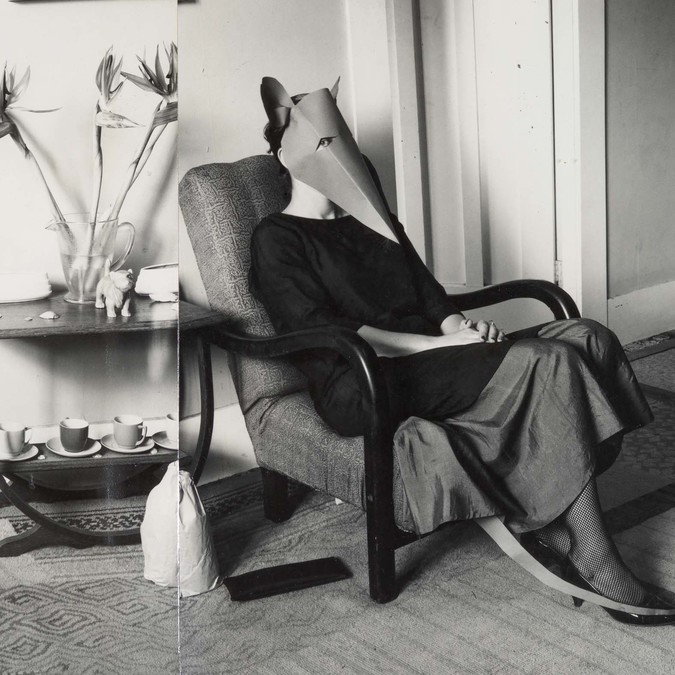 Lara Strongman: This show brings together thirty years or more of your work, put together with the curators from Dunedin Public Art Gallery. I wondered what you'd discovered through the process?
Marie Shannon: I discovered that I hadn't moved very far. That's not to say that I didn't feel my work had developed, but I'd just run around in such confined territory. Of course that's not necessarily a bad thing, but I found it confronting to look at that short reach in my output. I had to convince myself that it didn't all look like shit. (You probably can't say that here because you want people to come and see the exhibition, but I'm being perfectly honest.) Each time the show was hung, I'd walk away feeling despondent and then I'd sort of think, "No, it's actually okay".
Continued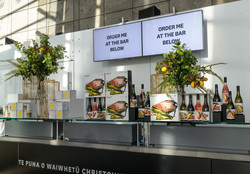 Don't you love it when your two favourite things come together?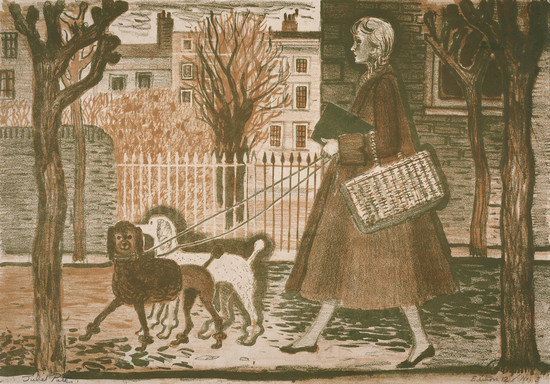 Her Own London
I laughed at your note. Our packing was not done until the last minute of the 11th hour, and when we at last got onto the train we could only think how lovely it was to do nothing and think about nothing. However, by now we realise we are really going to England. After 17 days at sea, out of sight of land, N.Z. seems as if it was in another universe.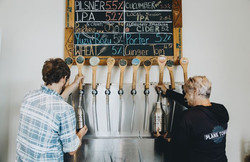 Te Puna o Waiwhetū Christchurch Art Gallery is launching its exclusive new art-wine and an art-beer at Art Do – the new gallery gala.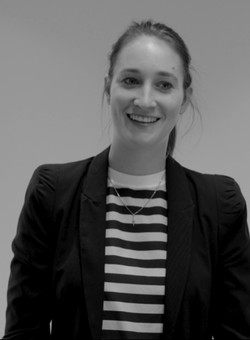 I always admired people who were talented at art, who could tell a story, or sculpt something amazing or make you think or aspire to something else. That's maybe why I like art – it makes me learn, discover and imagine. I visit galleries in NZ and overseas because they're representative of the culture of that place …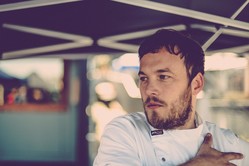 Come hungry and do dinner – a collection of contemporary food stations cooked up by some of the best and brightest in the business will feed you at Art Do.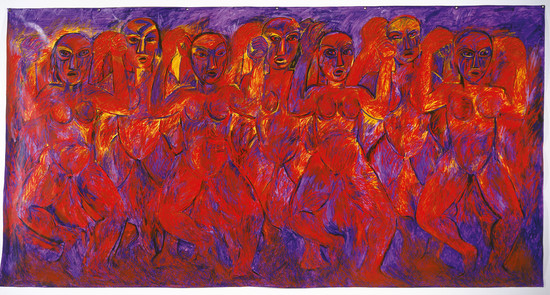 We Do This
A recharged contemporary hang to mark 125 years of women's suffrage.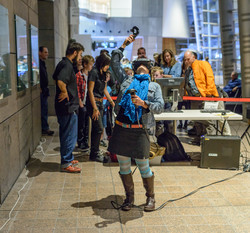 Listen up all you budding directors and auteurs! As part of ReMix on 18 July, we're running a short film competition for young filmmakers aged between 13 and 18.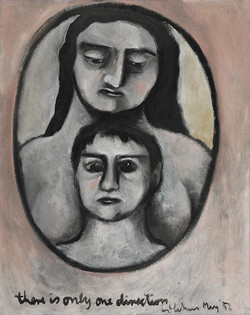 This pared back, strikingly modern Madonna and child was painted in the Christchurch suburb of Phillipstown where Colin McCahon, perhaps New Zealand's most acclaimed twentieth-century artist, lived with his family between 1948 and 1953. In contrast to the typically grander, often lavish treatment of this traditional subject within art history, McCahon's composition is personal and startlingly bare, reduced to two naked figures framed within a rough oval that emphasises their close and enduring connection. Without haloes, thrones or attending angels, their identity is alluded to only through their grave sense of purpose and the work's uncompromising title.
McCahon gave There is only one direction to the renowned writer James K. Baxter and his wife Jacqueline, marking the friendship between the two families and McCahon's position as godfather to their young daughter Hilary. The painting sat above Baxter's writing desk for many years.
(Unseen: The Changing Collection, 18 December 2015 – 19 June 2016)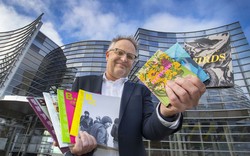 We're delighted to announce that Christchurch Art Gallery Te Puna o Waiwhetū has won a number of accolades at the 21st Museums Australasia Multimedia & Publication Design Awards. The prestigious annual awards celebrate excellence in the Australasian museum sector and were presented on Tuesday evening during a gala dinner in Melbourne.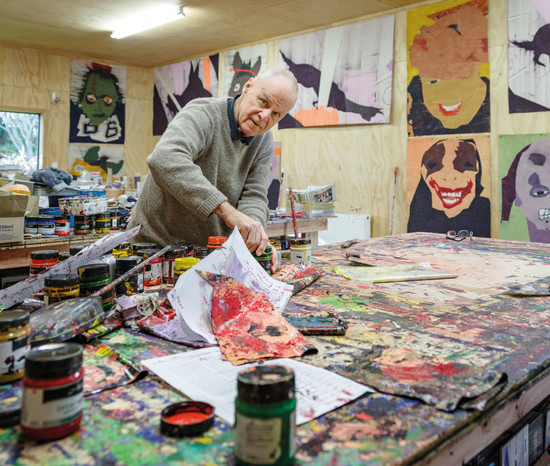 Trusttum: Just a Glimpse
Exuberant and boisterous, these large paintings by Philip Trusttum will lift the spirits
Load more