Featured
J.G. Thirlwell
Another fantastic gig in the Gallery this week - we're super excited to have J.G. Thirlwell playing in the NZI Foyer on Thursday evening! This is Thirlwell's first New Zealand tour, and the Gallery is his only South Island stop.
Continue reading
Our exhibition Bad Hair Day includes a caricature by Leo Bensemann of the Ukrainian-American pianist Mischa Levitzki (1898-1941), who toured New Zealand in 1921 and again in 1931.
Reviews suggest he was a superlative technician and a poor communicator and his popular reputation has not really lasted. Vladimir Horovitz was scathing: 'Just fingers, and you cannot listen only to fingers. There is a difference between artist and artisan. Levitzki was an artisan.'
Listen below to his performance of his own Valse de Concert, opus 1, recorded 23 May 1924.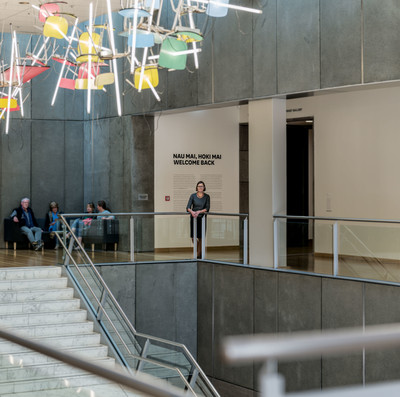 Reflecting on the Events of the Moment
Another season, another Bulletin. Initiated by former Robert McDougall Art Gallery education staff as long ago as 1979, Bulletin began as a simple folded A3 sheet, posted to schools and Friends to inform of forthcoming events. Still evolving, it now fulfils a larger role as an active part of the record of our individual and collective thinking about art – a communication tool, but also a place for reflecting on the events of the moment and what seems important to us and those we ask to contribute.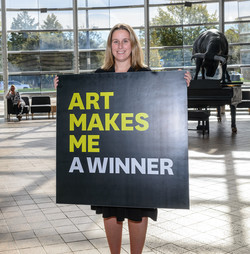 Meet Kylie Hansen from Christchurch. She's the lucky winner of our Art Makes Me selfie competion.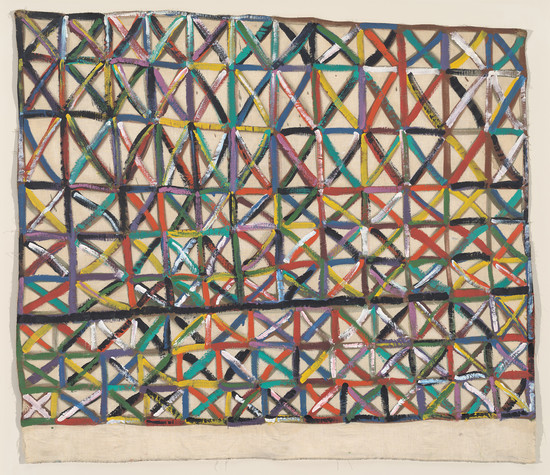 No! That's wrong XXXXXX
Three paintings by Tony Fomison, Philip Clairmont and Allen Maddox.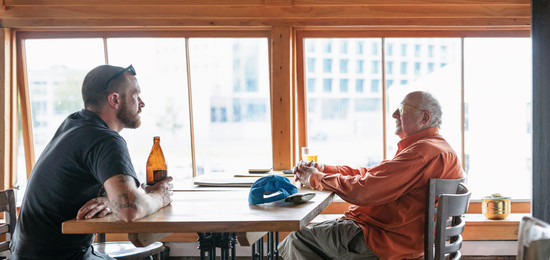 Fly Shit on the Windscreen
In February 2016, Bulletin sent graphic designer and motorbike enthusiast Luke Wood to sit down with artist Billy Apple to discuss bikes, and in particular the Britten V1000. Designed and built in Christchurch by John Britten, the V1000 is the star of Apple's new exhibition, Great Britten! A Work by Billy Apple. The following extracts were taken from the conversation.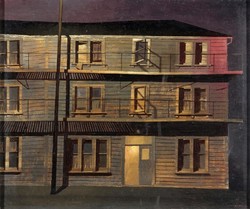 Private Lodgings is a portrait of a lost Christchurch building that dates most probably from the 1860s.
When Bill Sutton painted it in 1954, it was an increasingly decrepit boarding house, on the corner of Manchester and Southwark streets, just out of the central city - opposite the much more famous Coker's Hotel.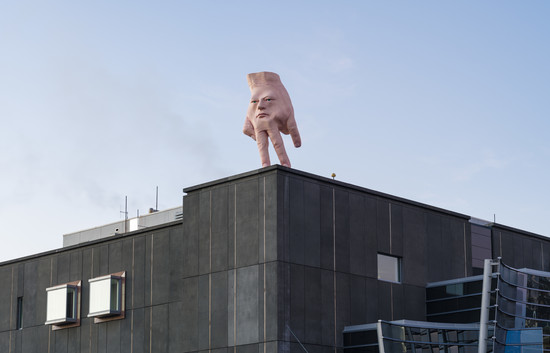 Ronnie van Hout: Quasi
A giant new sculpture on the Gallery roof by Ronnie van Hout.
Load more