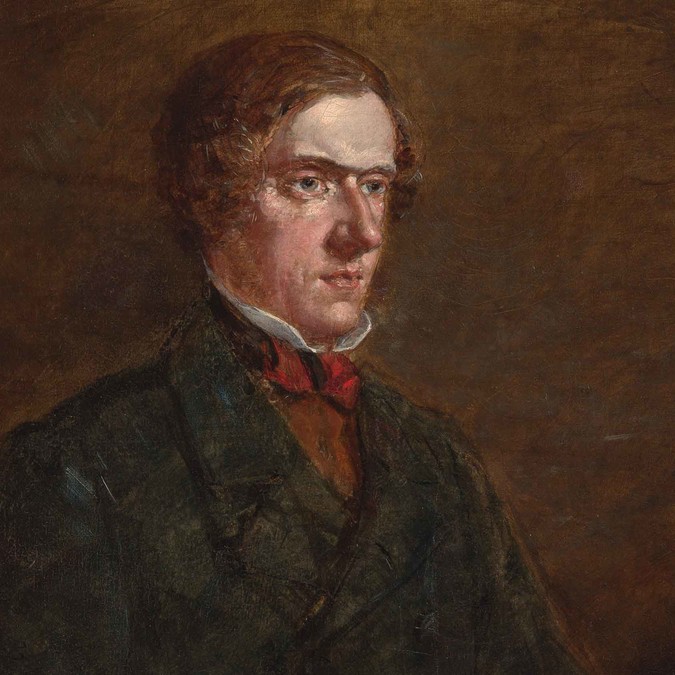 The exhibition He Waka Eke Noa brings together colonial-era, mainly Māori, portraiture alongside objects linked to colonisation – it's a predictably uncomfortable mix. While the degree of discomfort may depend on one's background or degree of connection to an enduringly difficult past, objects related to emigration and colonisation can be a useful lenses. As relics from a specific period in global history, when the movement of (particularly) European people was happening at an unprecedented scale, they hold stories with a measure of complexity that obliges an open-minded reading. There is no denying that they speak of losses and gains, of injustices and rewards.
Continued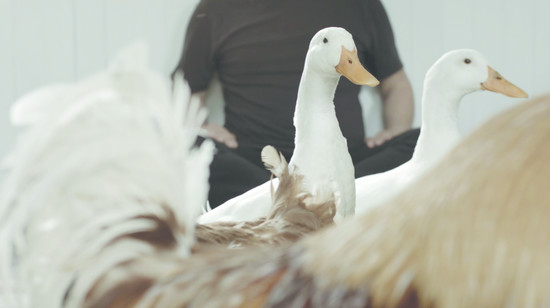 A Torch and a Light
Shannon Te Ao is an artist of Ngāti Tūwharetoa descent. In 2016 Te Ao won the Walters Prize for his works, two shoots that stretch far out (2013–14) and okea ururoatia (never say die) (2016). Working in video and other performative practices Te Ao investigates the implications of various social and linguistic modes. Assistant curator Nathan Pohio, himself a nominee for the 2016 Walters Prize, discussed working practice with Te Ao in December 2016.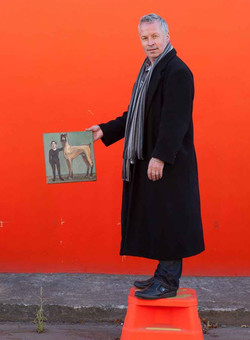 Grant Banbury is a longstanding Friend of the Gallery and is currently a member of the Friends committee. He trained in painting at the University of Canterbury School of Fine Arts and completed a Post-Graduate Diploma in Art Curatorial Studies at Melbourne University. An artist for over fifteen years, he worked at the CSA Gallery in Christchurch, and later established his own dealer gallery, Campbell Grant Galleries. He's fascinated by the interface between art and the public. Grant is interviewed by senior curator Lara Strongman in Bulletin 180. You can view collection works by Grant Banbury here.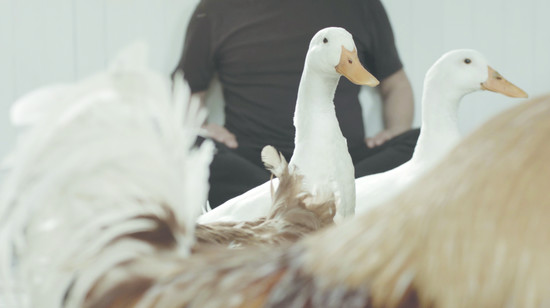 Shannon Te Ao: Tēnei Ao Kawa Nei
Tenderness and human longing are revealed in Shannon Te Ao's award-winning video installations.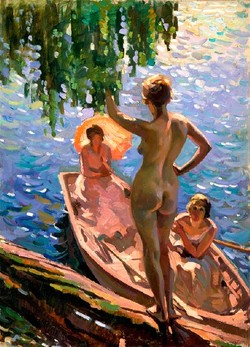 This scene is on an island in the Karamea River, on the West Coast where Evelyn Page went on holiday with friends during the summer of 1929/1930. The model for the painting banned it from being displayed during her lifetime, so it has been able to be exhibited only since 1978. Page has used an Impressionist style and, apart from the dominant figure, the main focus is on the effects of light in the outdoors environment, with strong highlights on the heads and shoulders of two of the figures and reflections on the surface of the water. Born in Christchurch, Page (née Polson) studied at the Canterbury College School of Art. A member of the Canterbury Society of Arts, in 1927 she also joined The Group, formed to give artists a greater say over showing their work. Page spent a year in Britain in 1937 and on her return she and composer Frederick Page married. In 1947 they moved to Wellington from Governor's Bay, near Christchurch.
Load more