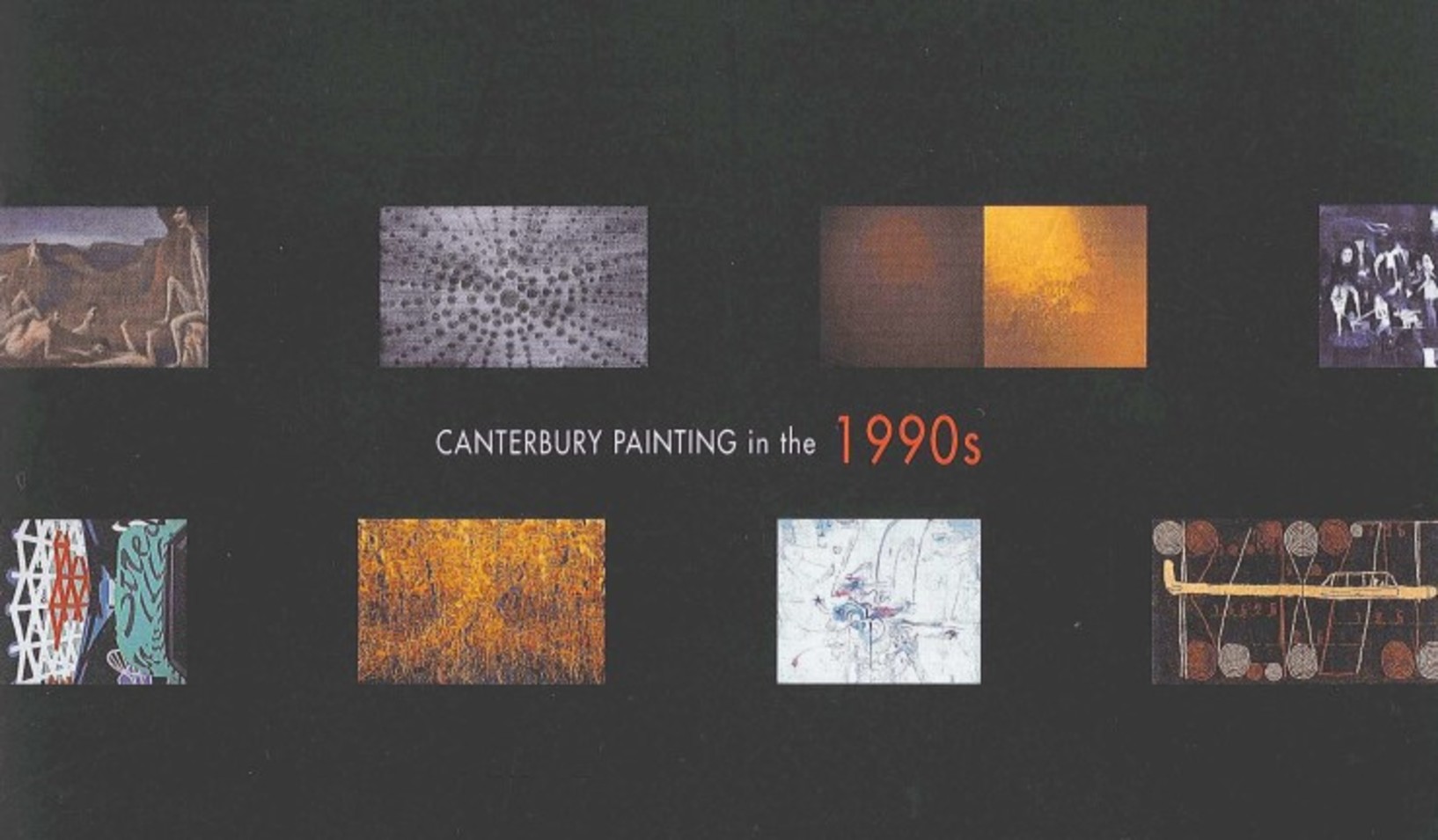 This exhibition is now closed
A major exhibition celebrating the breadth and diversity of Canterbury painting between 1990 and 2000.
Between 2 June and 6 August 2000, the Robert McDougall Art Gallery will showcase the work of 34 artists, all of whom, at some stage, resided and produced art work in the Canterbury region during the last decade. As a successor to the Canterbury Perspective exhibitions, which documented the development of Canterbury art from the 1850s to 1990, this exhibition will explore the breadth and diversity of contemporary painting during the 1990s. It will present a selection of painters both emerging and established, abstract and representational, expressing a wide range of concerns and themes. More than 20 of these artists will be represented by work from the Gallery's permanent collections and paintings by other artists will be borrowed from art institutions, dealer galleries and private owners.
Canterbury Painting in the 1990s contributes to the on-going dialogue concerning artists' varied relationships with Canterbury, initiated by previous exhibitions at the Robert McDougall Art Gallery, such as Here and Now (1988), Recognitions (1991), Prospect Canterbury (1992), Drift North (1996) and Skywriters and Earthmovers (1998). An examination of the connections between painters and Canterbury in the 1990s provokes a different understanding of place and its importance within the context of their work. The artists' relationships vary from a life-long association, to a period of study, or teaching, at the School of Fine Arts at the University of Canterbury and a transitory experience, such as a residency, which may have contributed to experimental developments in their work. Christchurch has been constant in the lives of Alan Pearson, Don Peebles and Tony de Lautour, whereas to itinerants Kim Pieters, Luise Fong and Séraphine Pick, it will have made different impressions.
In addition to examining the influence of new technologies and pre-Millennial culture, Canterbury Painting in the 1990s also illustrates the multi-faceted nature of the work produced in Canterbury over the last decade. Varying individual approaches to abstraction, for example, can be seen in the works of Julia Morison, Don Peebles, Allan Pearson and Luise Fong. An interest in negotiating and re-contextualising New Zealand history is revealed as a significant theme in the work of several Canterbury artists (such as Bill Hammond, Grant Takle, Rudolf Boelee, Tony de Lautour and William Dunning) since 1990, yet the combination of their very personal styles and the use of idiosyncratic repertoires of iconography have resulted in works which are extremely distinct in appearance and effect. It is this very diversity, coupled with excellence, which indicates the continuing health of painting in Canterbury, and suggests a bright future post-2000.
Felicity Milburn
This exhibition was held at the Robert McDougall Art Gallery in the Botanic Gardens.
Date:


2 June – 6 August 2000

Exhibition number:
678A
Collection works in this exhibition
24 items