B.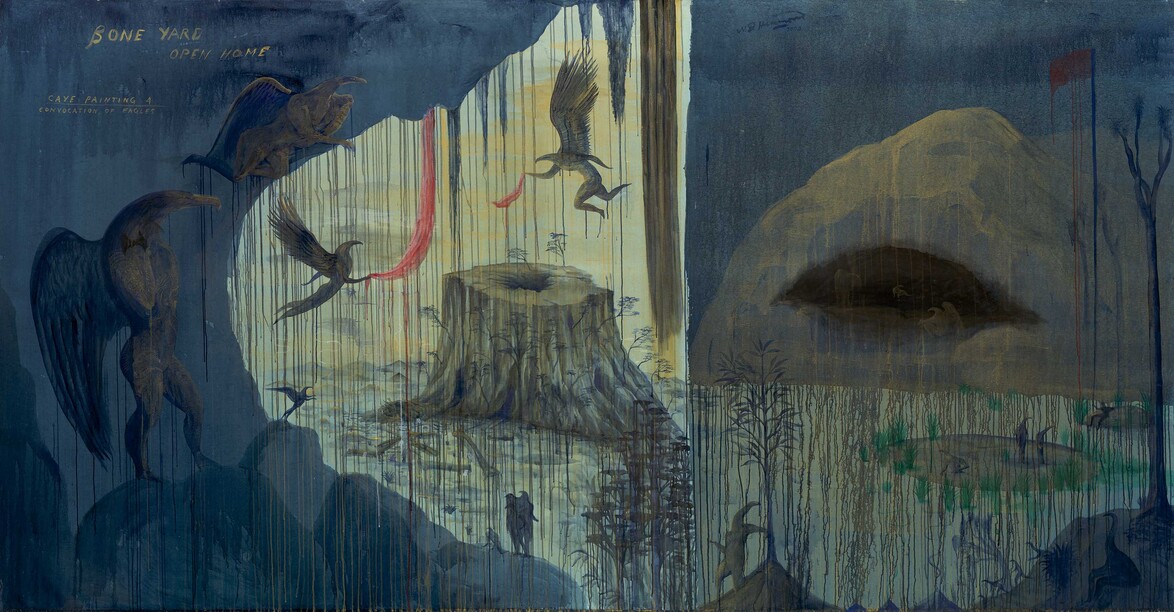 The Christchurch Art Gallery Foundation is honoured to assist the Gallery in acquiring Bill Hammond's Bone Yard Open Home for its permanent collection. But, we need your help!
Bill Hammond is one of Aotearoa New Zealand's most important living artists. His epic paintings are layered with meaning and mythology, and offer an Eden-like view of New Zealand not found in any other artist's work. Bone Yard Open Home is Bill's largest painting on a single piece of canvas, measuring more than four metres wide. It is an incredibly important work painted at the height of his career.
This is your unique opportunity to be part of our crowdfunding campaign to bring Bill Hammond's Bone Yard Open Home, Cave Painting 4, Convocation of Eagles (2008) home to Ōtautahi Christchurch.
Head to https://boosted.org.nz/projects/a-bird-in-the-hand to get involved.
Related reading: Foundation, Bill Hammond