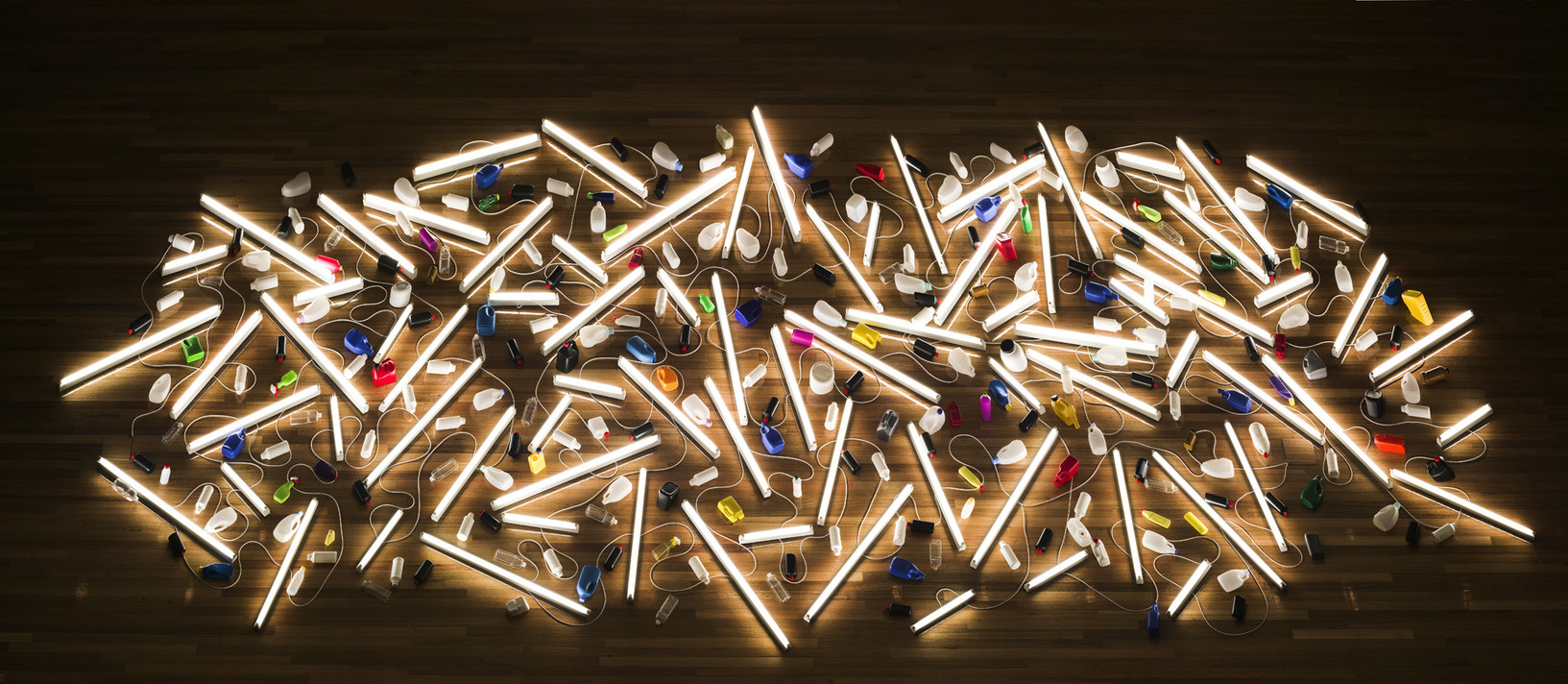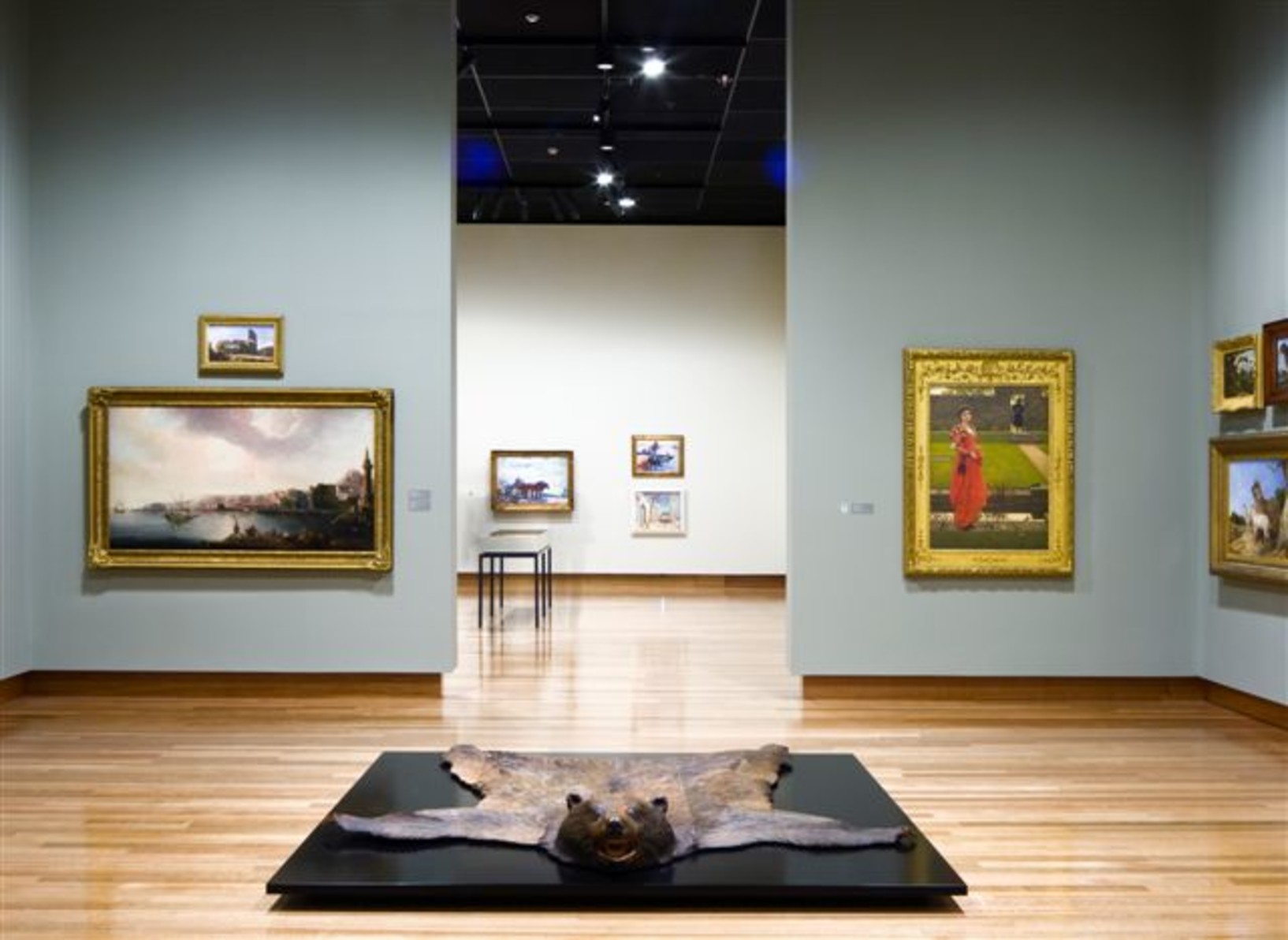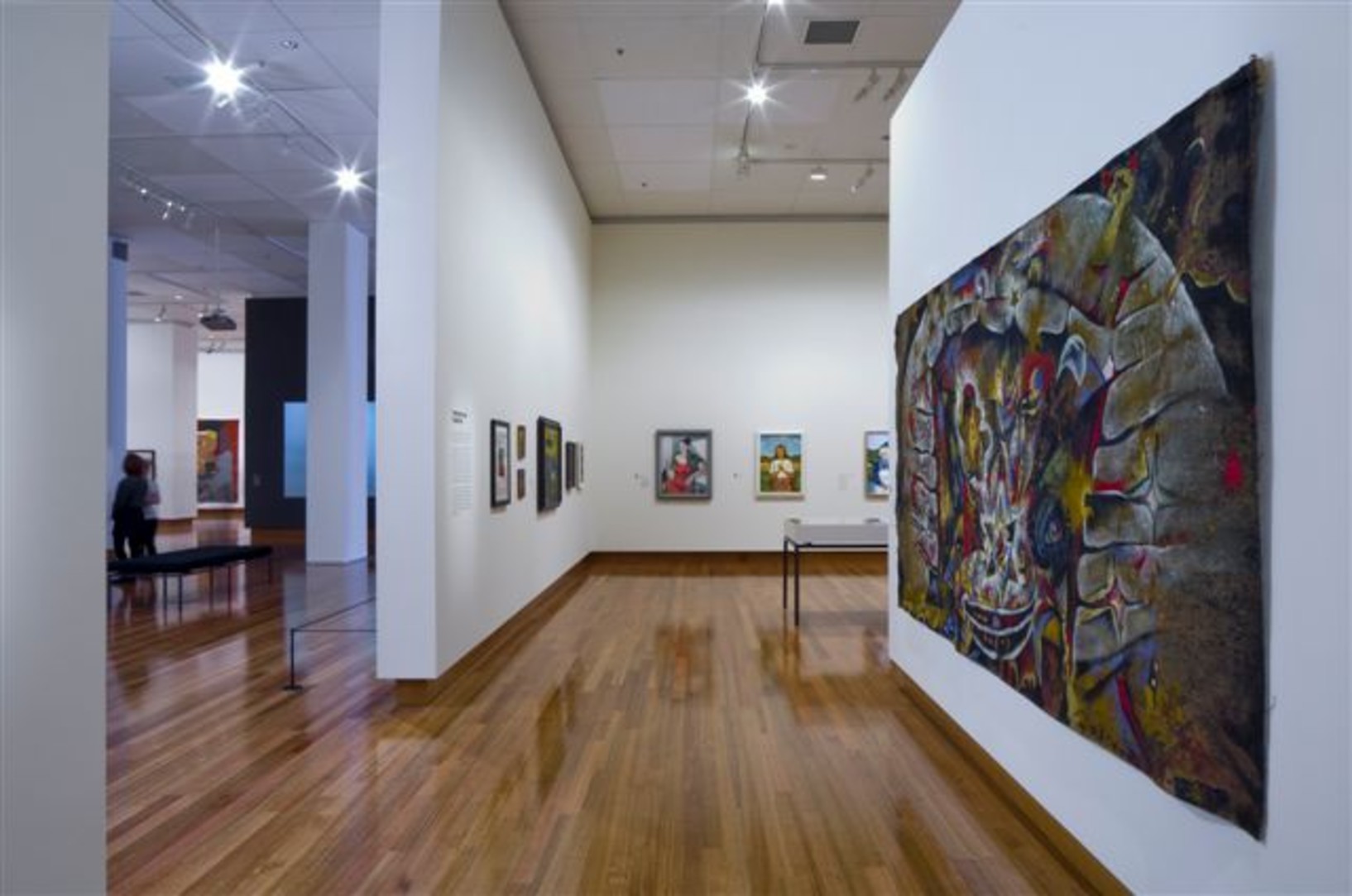 This exhibition is now closed
Our upstairs collection galleries have undergone an exciting and dynamic redesign – the first full rehang of the collection since Christchurch Art Gallery opened in its new building in 2003.
Climb the stairs at the Gallery and you'll encounter a new view of the collection – completely reconfigured and refreshed.
Titled Brought to Light: A New View of the Collection, the exhibition features previously seldom-seen works, a great many new ones, and plenty of new conversations amongst old favourites.
The exhibition's title is inspired by the title of Fiona Pardington's suite of seven photographs, Mauria mai, tono ano, some of the first works you'll see in the space.
'Mauria mai, tono ano' translates from Māori as 'to bring to light, to claim again'. Each of the seven photographs depicts a Ngāi Tahu heitiki (greenstone pendant) from the Auckland Museum, presented at a scale closer to that of a painted portrait than a traditional archival photograph. The greenstone appears not to reflect light but to emit it; the forms shift and ripple like live things.
For any art institution charged with conserving the past, registering the present and offering suggestions for the future, the challenge to 'bring to light' is at once daunting and inspiring. Brought to Light is our response to that challenge.
Read the blog posts we wrote while this exhibition was being prepared.
Date:


February 2010 – February 2011

Exhibition number:
835B
Collection works in this exhibition
65 items