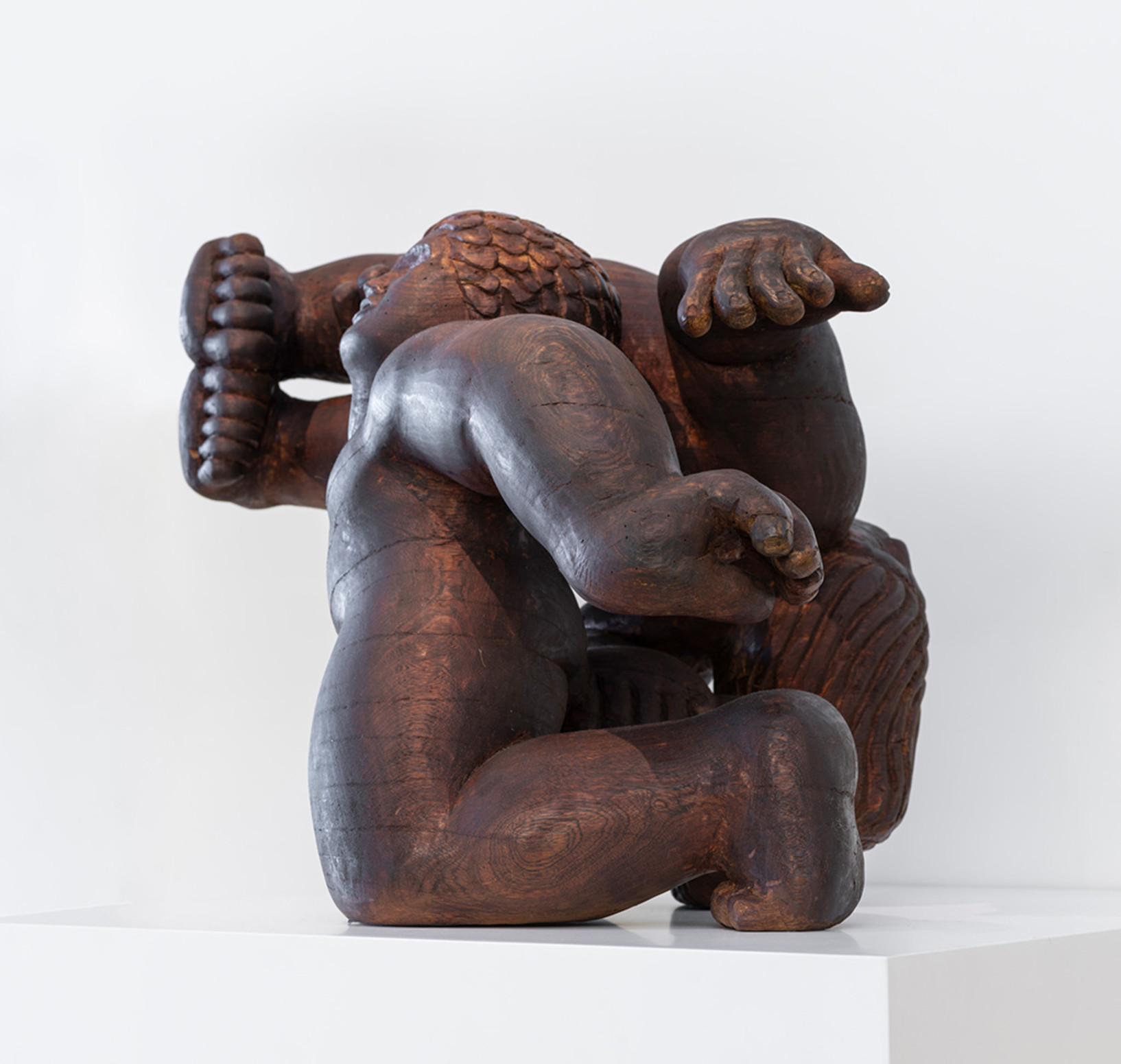 This exhibition is now closed
Of all the collection areas, sculpture has had the slowest growth, and remains relatively small in comparison with painting and works on paper. Since the 1970s considerable building has occurred, particularly the last decade where there has been a conscious effort not only to acquire nonspecific works of sculpture but also works that have been commissioned for specific space locations within the Gallery.
This exhibition reflects 27 representative works something of the range of the contemporary New Zealand Sculpture collection. It also reveals the diversity of materials and techniques, both traditional and experimental, used by contemporary sculptors, whether they be concerned with floor, wall or aerial space. The sculpture of 21 New Zealand artists has been selected.
Included is work by Derek Ball, Chris Booth, Graham Bennett, Stephen Clarke, Bill Culbert, Judy Darragh, Bing Endres, Morgan Jones, Peter Nicholls, Denis O'Connor, Anton Parsons, Matt Pine, Anthony Stones, Terry Stringer, Llewelyn Summers, Bronwyn Taylor, Tom Taylor and Greer Twiss.
('Contemporary N.Z. Sculpture from the Collection', Bulletin, No.89, April/May 1994, p.2)
Date:


22 April – 17 July 1994

Exhibition number:
553
Collection works in this exhibition
26 items