Exhibitions
Events
On display
Maureen Lander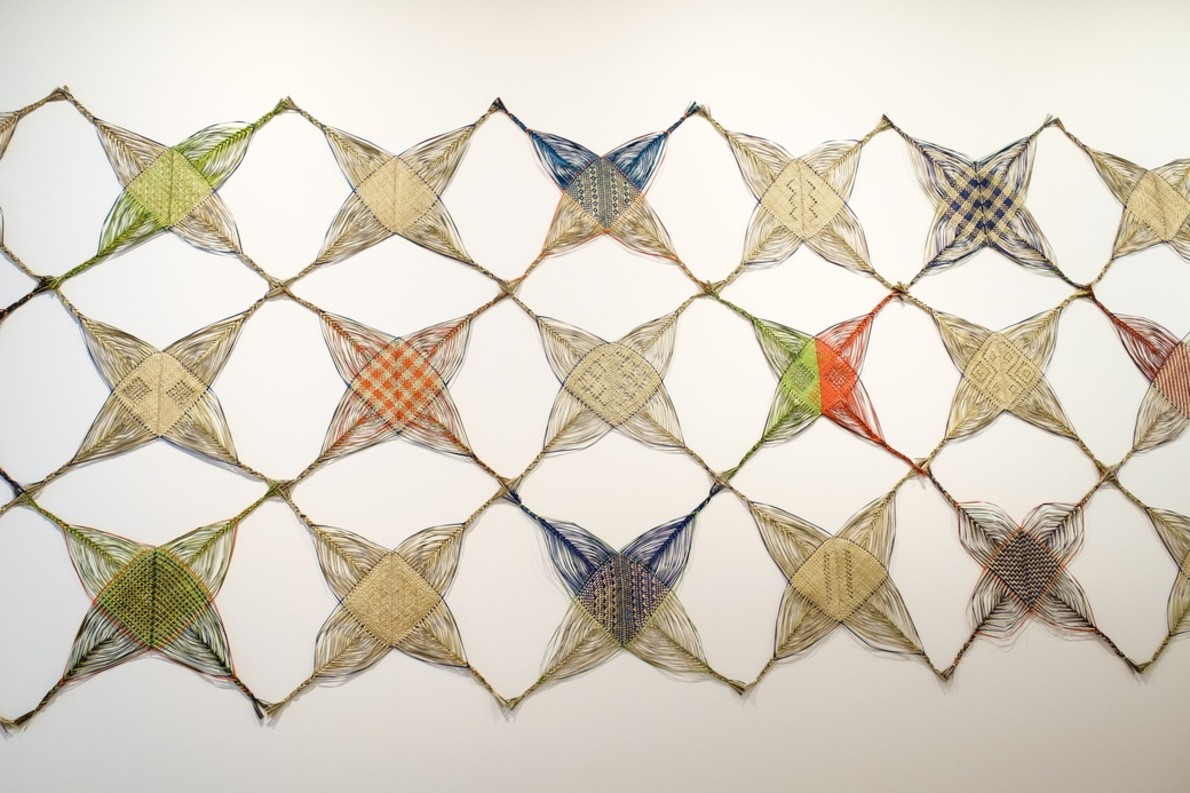 Talk
Past event
Meet at the front desk
Free
Phenomenal weaver Maureen Lander (Te Hikutu, Ngāpuhi) talks about Flat-pack Whakapapa, her practice and the relationships between whakapapa (genealogy) and raranga (Māori weaving).
Flat-pack Whakapapa considers kinship, family and friendship networks as well as genetic heritage. Approaching these forms of human connection from a mātauranga Māori perspective, Lander engages with weaving techniques—including whiri (braiding) and whakairo (patterning)—and the concept of aho tuku iho (ancestral lines handed down continuously from generation to generation).
Building on the notion that our whakapaka is always with us, Lander's installations can be packed down into individual weavings: easily carried around, reconfigured and added onto. Her approach symbolises how whakapapa grows with us, and how our genealogy is inherited by our descendants, who continue our heritage lines.