b.1881, d.1948
Christchurch NZ 1923. No.1 (View of Christchurch City from the Cathedral Tower)
1923
Silver gelatin photographic print (contact print from the Cirkut camera negative)
Presented by Mark Strange and Lucy Alcock, 2011
353 x 1100mm
2011/253
Tags: banks (financial institutions), buildings (structures), landscapes (representations), monochrome, panoramas, post offices, signs (declatory or advertising artifacts), smoke (material), stores, streetcars, theaters (buildings), urban landscapes
R. P. Moore ascends the cathedral's spire to put his swivelling Cirkut camera to its familiar task. Up the narrow spiral stone staircase, a breezy ladder, past the bells, he reaches the balcony with its clear view facing west. A heavy morning frost means it is cold; the coal smoke of home and office fires lend partial soft-focus to the view.
The Square below has a single horse carriage and thirteen motorcars neatly parked. A tram beside the Clarendon Hotel curves right towards the Square. Tram tracks cut sweeping lines in the frost. None below have noticed the elevated cameraman, who turns the switch. it's five past nine as the camera begins its mechanical roll.
(Above ground, 2015)
Related reading: Above Ground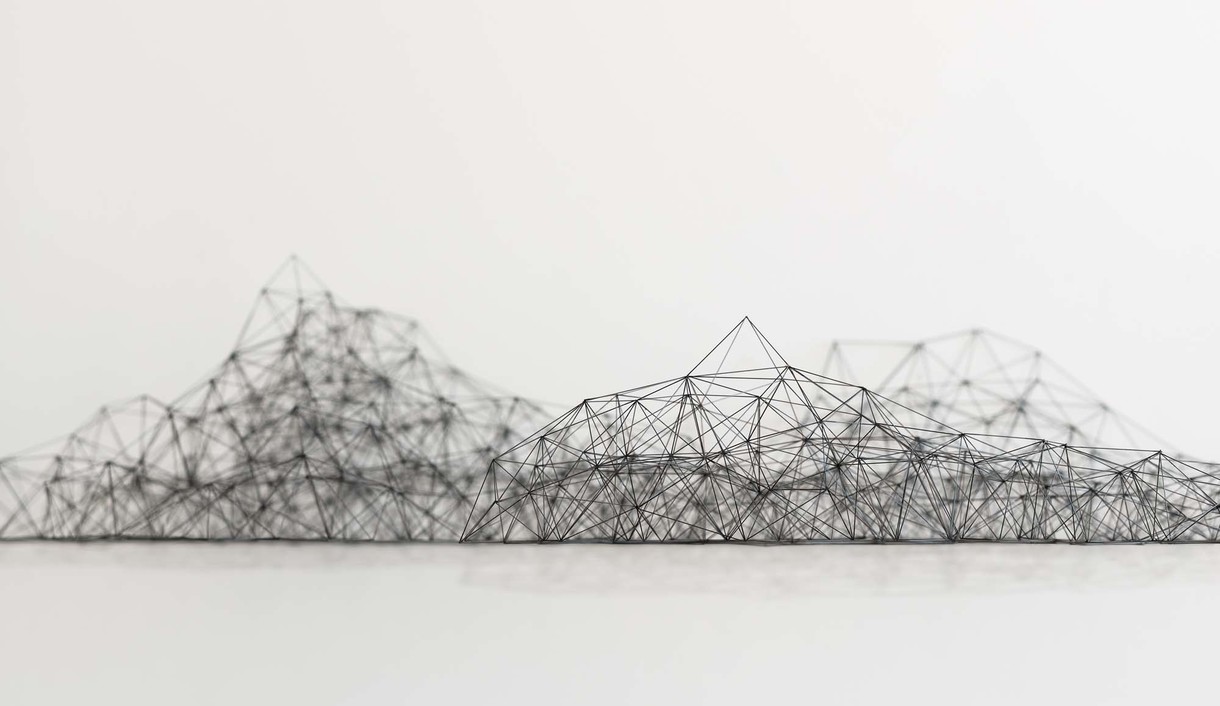 Above Ground
I go into the Gallery. Haven't been there in a while. Building closed. It was open to begin with. Civil Defence HQ in the weeks following the shock that laid the city low and who knew glass could be so strong, so resilient? Then the Gallery closed. It was cordoned off, behind wire netting. Something was going on in there. Someone said something had cracked in the basement. Someone said they needed to insert a layer of bouncy forgiving rubber beneath glass and concrete, ready for any future slapdown.