B.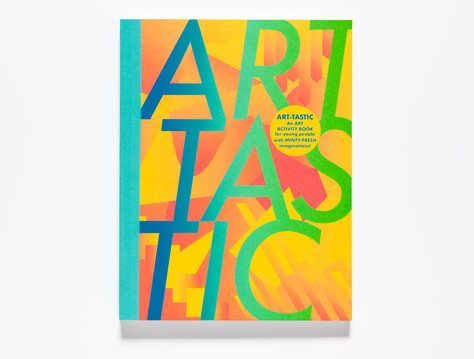 Heck yeah, that happened!
Note
Here' what the judges said:
BEST FIRST BOOK AWARD
Art-tastic makes learning about art effortless – and celebrates the creative potential in everyone, so that you are left feeling that you too can be an artist. Even in a less visually stunning setting, the writing here would shine. The author has an out-of-this-world talent for presenting information – both factual and abstract – in a digestible, hilarious, approachable way. She's ticking all the boxes for non-fiction writing and breaking all the rules at the same time – there's a rare instinct on show here for how children work. This writing is addictive and the judges can't wait to read more work from this highly talented writer.
ELSIE LOCKE AWARD FOR NON-FICTION
This is a rare book that makes art – in this case the iconic works in the Christchurch Art Gallery – accessible and fun for young readers and shows how it can touch all aspects of our lives. It has so many wonderful design features: generous format and layout, bold images, and funky graphics. And the writing is outstanding: instantly engaging, slyly educational, and peppered with a sense of humour that sometimes (to quote one of the judges) "just goes full dork". It's a wonderful hands-on book which will inspire self-expression for all ages. Art-tastic is a work of art.
Check out the book in action, then go full dork on your own copy. Buy it here for $29.99.