1970
Light bulb, metal, Perspex
Purchased 1980
330 x 330 x 330mm
80/81
Bill Culbert's high school art teacher asked his students to stand in a dark room, then went outside. The sunlight streamed through the keyhole, projecting a tiny image of him – upside down and waving – on the room's far wall. From that moment, Culbert was excited by light's power to transform how we see the world. These sculptures were some of the first he made exploring the possibilities of electric light. In Celeste, he placed a lightbulb into a dark box full of tiny holes, then put that inside a bigger Perspex box so that it generates multiple 'ghost' bulbs on the outside. Reflection 1 tests the line between reality and illusion, as another bulb repeats itself into infinity. Culbert liked ordinary, everyday materials best, believing they left more room for the imagination.
(Wheriko - Brilliant! 17 May 2019 – 16 February 2020)
Related reading: Op + Pop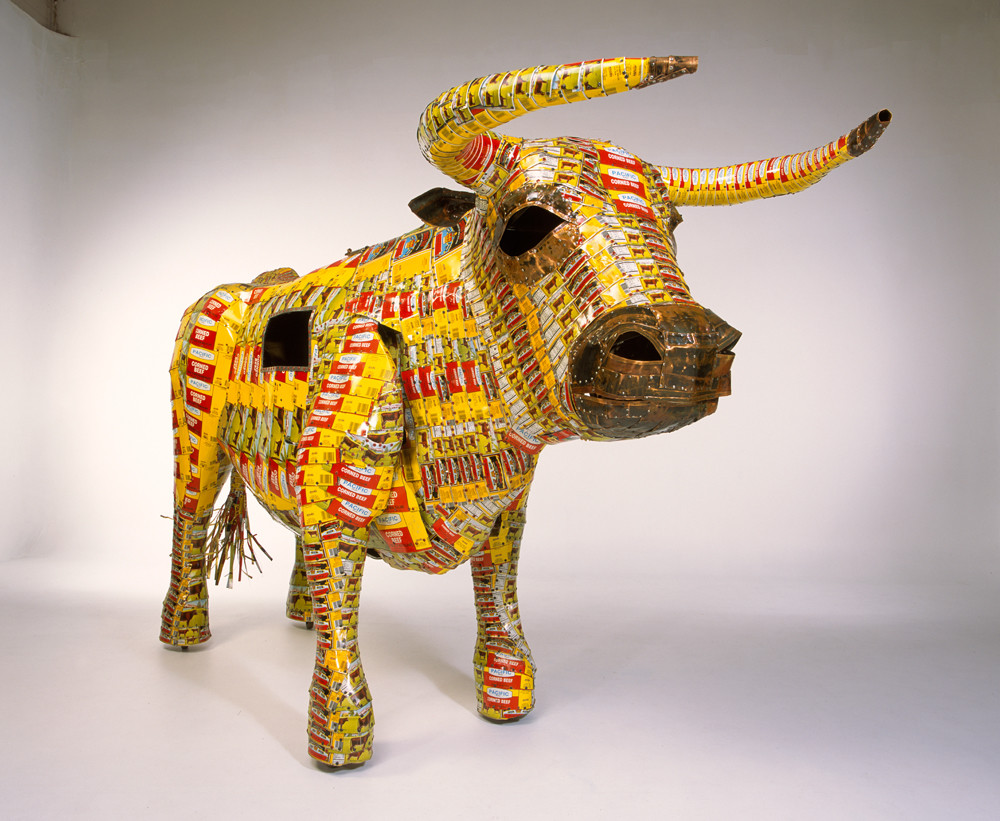 The first encounter most Robert McDougall Art Gallery visitors have with the Sculpture Collection is passing Ex Tenebris Lux (1937), Ernest George Gillick's bronze figure of a reading woman, on their way to the Gallery's front entrance. This work's title and subject, symbolising enlightenment and literally translated as "from darkness, light", is an appropriate maxim for an art museum, but Gillick's sculpture has another, historical, significance. Originally sited within the Sculpture Court (now called the Centre Court) of the Gallery, Ex Tenebris Lux was donated in 1938 by local biscuit manufacturer Robert E. McDougall, who had gifted the funds to build Christchurch's public Art Gallery almost ten years before.