Exhibitions
Events
On display
Friends Floortalk: chicken / man by Ron Mueck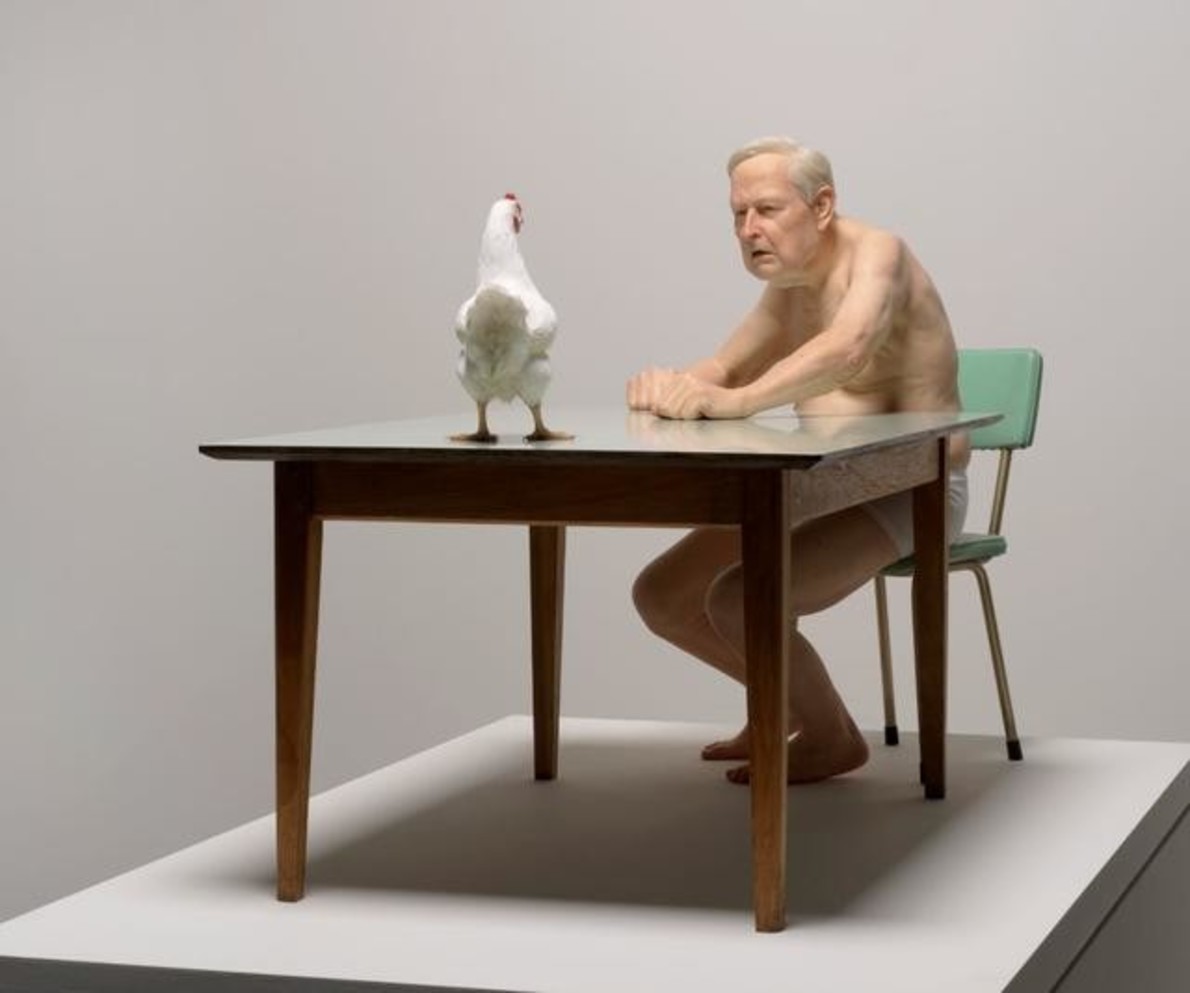 Friends
Past event
Meet at the front desk
Free / Friends only event
Join the Friends for a special floortalk with director Blair Jackson, head curator Lara Strongman and registrar Gina Irish. Hear them talk about the work, especially created for Christchurch by Ron Mueck, and its journey here from the Isle of Wight.
This is your chance to ask all your questions about
chicken / man.
RSVP by Monday, 20 May.
Please let us know if you are attending by filling out a short form here or by emailing friends@christchurchartgallery.org.nz.
This is a Friends only event. Click here to find out more about becoming a Friend and to get access to special Friends-only events.