Become a Friend
There's an art to being a Friend of the Gallery - and joy in being connected to a community of art lovers! As a Friend you'll be part of great talks, events and gain a special insight into what's happening at your gallery.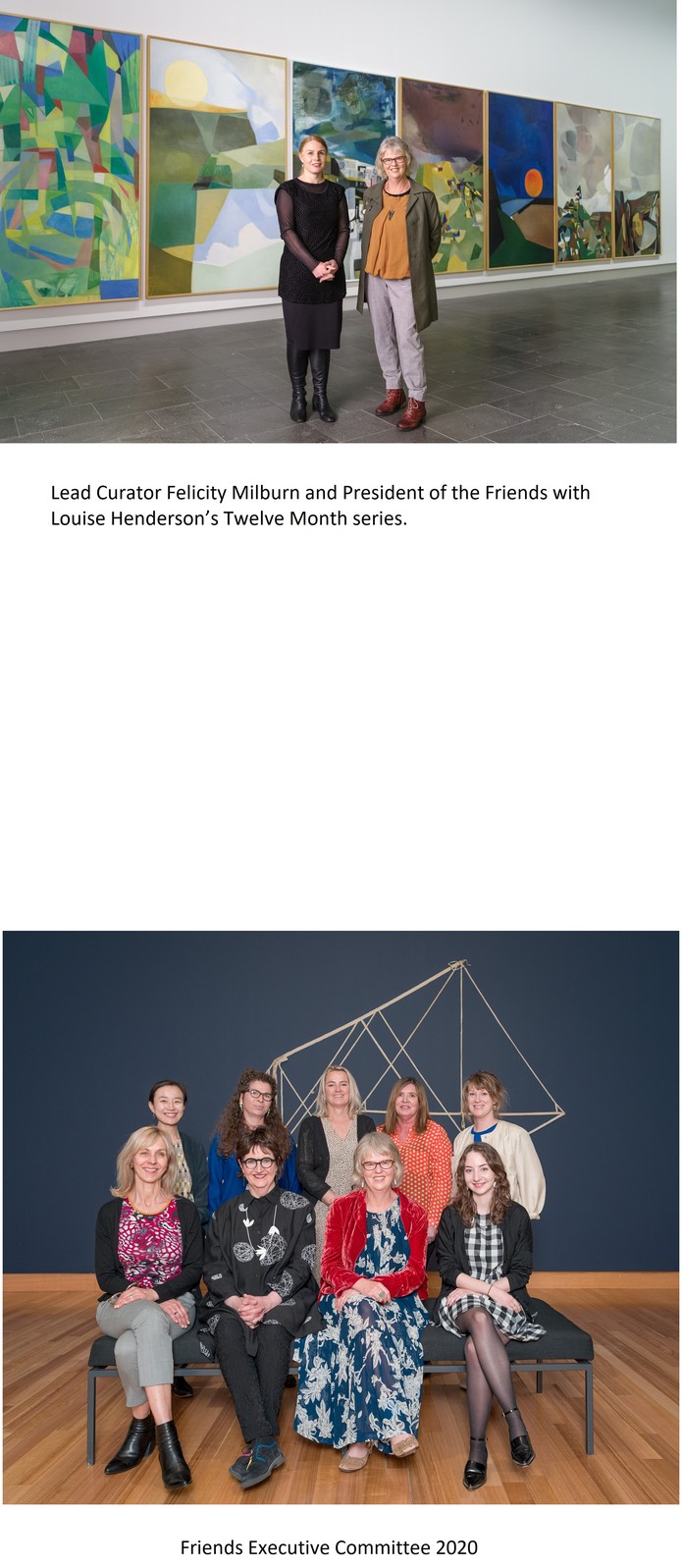 Friends membership perks:
Join us for talks, studio visits, regional and national tours and social gatherings.
Enjoy selected discounts from the Gallery Design Store
Get 10% discount at Universo Brasserie & Bar
Keep in touch with the Friends monthly enewsletter
Get inside information on what's happening at your Gallery.
And for an extra $10:
You receive the Bulletin, the Gallery's award-winning magazine.
Where your Friends support goes
Your friendship helps to support the Gallery's collection and publications. We also run fundraising activities to assist the Gallery, including the Auction Event.
| | |
| --- | --- |
| President | Committee |
| Sarah Anderson | Daniel Trochez |
| | Bojana Rimbovska |
| | Charrette van Eekelen |
| Vice President | Julieanne Eason |
| Marianne Hargreaves | Kirsten MacFarlane |
| | Ina Johann |
| Administrator | Ruth Leslie |
| Annie de Senna | |
Contact the Friends
The office is staffed on a part-time basis, but email and phone messages are checked regularly.
Friends of Christchurch Art Gallery
PO Box 2626
Christchurch 8140
New Zealand
Call Annie de Senna on (+64 3) 941 7356
friends@christchurchartgallery.org.nz
Join today and make friends through art.
Friends annual membership fees
Individual
$55
Double
$80
Student
$30
Family
$80
(2 adults & children up to 18 living at the same address)
For an additional $10, members have the option to subscribe to the Gallery's award-winning Bulletin.
Membership can be for you, or a gift for art lovers that keeps on giving—it lasts a whole year!
Friends bank account
You can also pay via online banking, here are our details:
06-0821-0970127-000
Put your name and 'membership' in the reference fields.
Upcoming Friends Events
Click here for information on upcoming Friends events.