Director's Foreword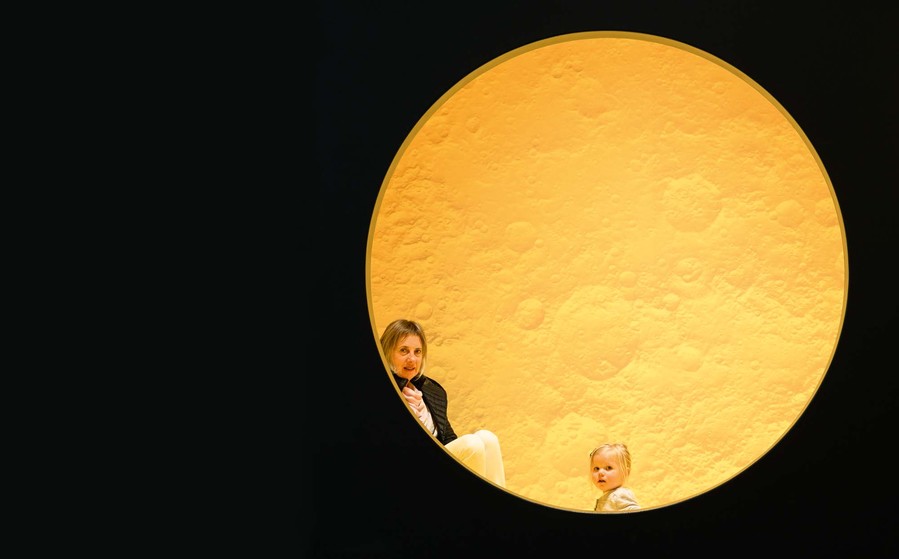 As I write this, I'm still smiling with pleasure and pride at the huge success of the Gallery Foundation's fundraising drive for our own work by Ron Mueck. Wonderful in its own right, it's amazing to finish the 2017 calendar year knowing a sculpture by Mueck is now on its way to join the other four 'great works' for Christchurch.
To me, Mueck seems an obvious choice to complete our series of five great works to mark the five long years our doors were closed in a positive way. The National Gallery of Victoria exhibition of his work, which showed here in 2010, was neatly sandwiched between a series of life- and city-changing seismic events in this region. It resonated with this community beyond any of our expectations, attracting more than 135,400 visitors—many of whom had never been to the Gallery before. Visitors talked to each other within and after the exhibition, and very few have forgotten their visit.
It seemed we all saw ourselves and others we knew or had seen out of the corner of our eye in these works; collectively we marvelled at Mueck's skill in rendering the human form and engendering some form of untapped emotion in us all. Certainly, we understood the anxiety of Woman in Bed after 4 September in a way we might not have before—but we were equally impressed with the artist's extraordinary ability to recall the range of life's experiences, from death to birth and death again. Sometimes self-referential, Mueck's work is unquestionably universal in its impact.
Ron Mueck shot to fame in the art world when a smaller-than-life-size sculpture of his father, imagined in death after the event, was included in Sensation, a pivotal exhibition at London's Royal Academy in 1997. Since then, his work has been collected and shown in galleries and art museums across the globe.
Mueck makes his works slowly and methodically— we'll be waiting for ours well into 2018. However, in September a few of us visited him in his studio on the Isle of Wight, where he shared the very beginnings of an idea for his next piece. After a period in Melbourne, where a major piece, MASS, is included in a triennial exhibition opening at the NGV in December, he'll be painstakingly working on our piece, investigating its scale and making revisions as he continues on the imaginative adventure that informs his sculptural practice.
I know how proud we'll be as a community to own and exhibit the first of his sculptures to be acquired for a New Zealand collection. Already inextricably part of our Gallery's history as well as our collective imagination, I'm confident that his work will come to mean a lot to us. And I'm pleased to note that, as with others of the five major works our Foundation has helped us acquire to mark this particular time, it is externally funded. Yes, we held sausage sizzles and we asked our friends to pledge to help the campaign, but, ultimately, it was the collective hope for a work of Ron's for Christchurch that carried the day in our collective imaginations.
We enjoyed a visit from the Governor-General, Her Excellency Dame Patsy Reddy and her husband Sir David Gascoigne on Show Day this month. I was quietly pleased not everyone was at the Christchurch show on our local public holiday—and it was nice to have a lot of visitors in the Gallery as well as these honoured guests. Some spaces were closed, with exhibition changes behind the scenes, but there was plenty to see; and we were all amused to find three young men crocheting with yellow yarn helping to complete Ani O'Neill's piece in Yellow Moon. Dame Patsy willingly had her photograph taken there!
It seems a good time for breaking down the gender mould—and so, in advance of the 125th anniversary of the year in which women won the right to vote in New Zealand, I'm also pleased to note that we are starting our summer season and the 2018 year with the downstairs galleries filled with work by women: Ann Shelton, Rachael Rakena and the redoubtable Jacqueline Fahey.
In this edition of Bulletin we hear from Lana Lopesi, who looks at the burden of expectation on Fahey's work. Fahey was one of the first New Zealand artists to paint from a women's perspective, making paintings which challenged accepted archetypes of female experience and what were 'appropriate' subjects for art. Lopesi asks how we might look at contemporary feminist art practice within Aotearoa New Zealand today. And Robyn Maree Pickens examines the ways that photographic artist Ann Shelton represents women through their absence. Operating where documentary and conceptual photography meet, Shelton counters the objectification of women by showing us the dark matter of marginalised female lives.
As an acceptance of the realities of anthropogenic climate change enters our political dialogue, Amy Howden Chapman and Abby Cunnane survey the language currently surrounding it. With a series from their continuing Distance Plan project, they offer a lexicon intended to encourage reasoned discussion and action about the ways we are altering our environment. And Lara Strongman offers us a window into the thinking and motivations of five of the artists featured in Your Hotel Brain. Pagework comes from Christchurch artist Melissa Macleod, who highlights the concerns of residents in this city's eastern suburbs; and My Favourite comes from landscape architect Megan Wraight, who picks a painting by Olivia Spencer Bower with a family connection.
Finally, all of us at the Gallery, my colleagues, our Foundation and our Friends, wish our readers, our supporters and their families, near and far, the compliments of the season. We hope 2018 brings all you and we wish for.