B.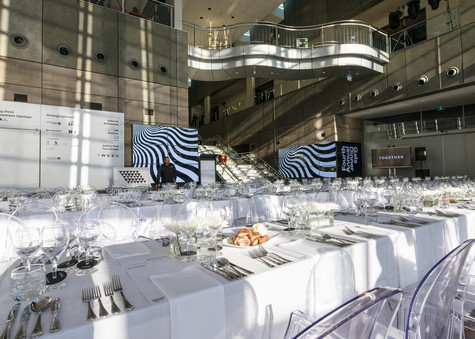 Christchurch Art Gallery Foundation's Fifth Annual Gala Dinner
News
29 August 2017.
London's hottest chefs are coming to town – and you're invited to dinner!
Christchurch Art Gallery Foundation is on a mission to purchase another great work of art for our city – this time a sculpture by Ron Mueck.
To raise money for this, we're hosting our fifth annual gala dinner. British superstar food duo Margot and Fergus Henderson will be back, and this time they are teaming up with another of London's favourite chefs, Jeremy Lee, to create a phenomenal five-course dinner for our guests.
You'll have the opportunity to bid generously on unique auction items auctioned off by Art+Object's Ben Plumbly
6pm - late, 30 September 2017
Tickets are limited. Book yours NOW!
Related reading: Foundation, special event, Ron Mueck, dinner