Director's Foreword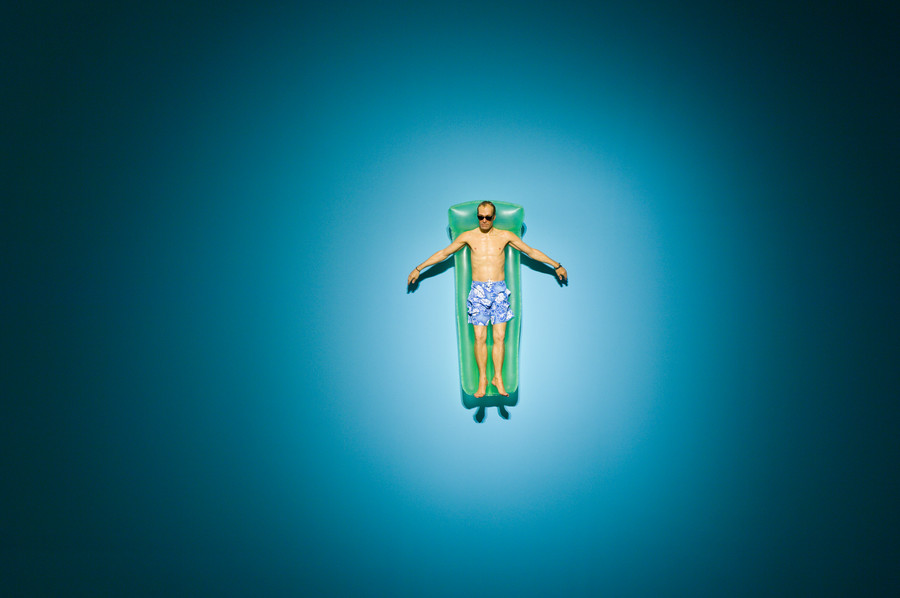 However cold or wet it is as I write this (and certainly it's raining at present), our September Bulletin heralds the coming of spring, and with it, the promise of growth, renewal and hope.
Thinking of beginnings, though, who would have guessed a boy born on the corner of Christchurch's Manchester and Peterborough streets in 1901 might become one of the twentieth century's most original and internationally renowned artists? He left New Zealand in 1924, but that's exactly what happened to Len Lye. In our exhibition Len Lye: Stopped Short by Wonder we present a group of Lye's extraordinarily experimental films and eleven sculptures—some built by Lye and some dreamed of and designed by the artist years before they were realised by the Len Lye Foundation and Engineering Department at the University of Canterbury. Our senior curator Lara Strongman has enjoyed working with exhibition partners the Govett-Brewster Art Gallery and Len Lye Centre in New Plymouth, the Len Lye Foundation and Ngā Taonga Sound & Vision to present Lye's work in his home town. In this edition of Bulletin Roger Horrocks— writer, film-maker and former assistant to Len Lye— looks at Lye's wonderful sketchbooks, which we're also delighted to exhibit in this show.
We also present a portfolio made at the end of the life of another extraordinarily productive artist of his time, Henri Matisse. The images in Jazz, that most joyful of artist's books, offer a fantastic insight into the final chapter of Matisse's amazing career, when the 74-year old artist was bedridden but still committed to imaginative creativity. We're delighted to be able to borrow this from the Art Gallery of New South Wales; and our thanks to Justin Paton, who purchased it recently on their behalf. The title of Jazz, with its implied connection to musical improvisation, pleased Matisse, who felt that with these cut-outs he had gained a new level of artistic expression; but it also resonates beautifully with Bebop, our wonderful Bill Culbert sculpture above the main staircase, which recalls the fast tempo of mid-1940s American jazz. 'Think Dizzy Gillespie and Miles Davis', Bill said when we asked about his work at the 2013 Venice Biennale where it first showed.
Back then our Gallery's Foundation had yet to form its plan to buy five great works of art to mark our time of closure. However, buoyed in the second half of that year by our success in fundraising for the purchase of Michael Parekowhai's Chapman's Homer, an ambitious plan took shape. Why stop at one? Our city's collection needs all the help it can, from the public purse—which helps to maintain a professional sense of independence—as well as from a broad community that understands the benefit of a collection formed on behalf of its citizens. A collection here for the long-term, but constantly reinterpreted to remind us who we are and where we might go.
After amazing city- and country-wide support for the acquisition of Christchurch's favourite (and certainly most-photographed) bull, we took heart and raised the stakes. We knew then that the Gallery's closure would be five long years. So why not work with our Foundation and supporters to build an endowment fund of $5 million and buy five great works to mark this period with a plus? We're almost there—after three time-consuming, alternately exhausting and exhilarating years, we've secured $3 million of pledges for the endowment and—with Martin Creed's Work #2314 and Bridget Riley's Cosmos joining the two earlier Venice Biennale commissions—four of this series are now on display in Christchurch.
Now to our fifth!
As many of you know, Australian-born, UK-based artist Ron Mueck has been asked to make a sculpture for Christchurch. He's an obvious choice in some respects— his 2010–11 Christchurch exhibition was an important highlight in a difficult time. The humanity and the vulnerability of Mueck's figurative sculptures, whether large or small, reminded us of birth and death and somehow seemed to speak to all. Woman in Bed looked anxious; Wild Man was palpably withdrawn; and who can forget the self-absorbed puzzlement of Boy as he realised he'd been stabbed? Mueck conveys individual human emotion as few others can.
Mueck came to Christchurch both before and for the opening of his show here; and last year he returned to walk around the city and gain a sense of what has happened and how long our recovery might take. Despite the gaps and the inevitably slow progress, we suggested to him that our mood was 'cautiously optimistic'. And that's a term he's pondering as he plans something for here and for us. We don't know what it will be; he's still working that out, but as often in our world, we hope and we trust.
We are thrilled with those who've already signed on to help with the final of these five great works; we still need to raise more, but with a gala dinner on 30 September and a crowdfunding campaign to beat all others we hope to manage this on our collective behalf. This will be the first Ron Mueck work in New Zealand, and who better to love and look after it than us?
Back to Bulletin and its contents: in this issue, we have a wonderful new essay from Richard Shiff, Effie Marie Cain Regents Chair in Art at the University of Texas at Austin. 'Our Instinct Enhanced' moves discussions of Riley's work to another level—and, of course, I'm thrilled that our Cosmos has prompted this shift. Laurence Simmons, professor of film studies at the University of Auckland, looks at the journey in the context of our new exhibition The Weight of Sunlight, which opens in mid-September. Simmons, who is the author of Freud's Italian Journey, examines the motivations behind the artistic Grand Tour and the vicarious pleasure we derive from paintings of travel. And Rodney Swan, an adjunct academic at the University of New South Wales, Sydney, explores the idea of Matisse's Jazz as a strategic instrument of cultural resistance in occupied France.
We're pleased to have a contribution from Petrena Fishburn, formerly a visitor host here at the Gallery and now collection curator at the Aigantighe Art Gallery, who profiles the remarkable Barbara Brooke. Brooke was co-founder of Christchurch's Brooke Gifford Gallery and editor of the Caxton Press's short-lived but influential Ascent magazine. And, in support of our Your Hotel Brain exhibition, we examine the nineties arts scene in New Zealand through the eyes of the people who were working at the time. My Favourite is supplied by Rachael King, who finds a family connection in a work by Joanna Margaret Paul. And our Postcard comes from Josephine Rout in London. Pagework is by 2016 Frances Hodgkins Fellow Miranda Parkes.
As well as looking forward, in the Year in Review we look back on a range of measures of our success, from books published and attendance at public programmes and events to selected highlights from our new Design Store's first year of trading.