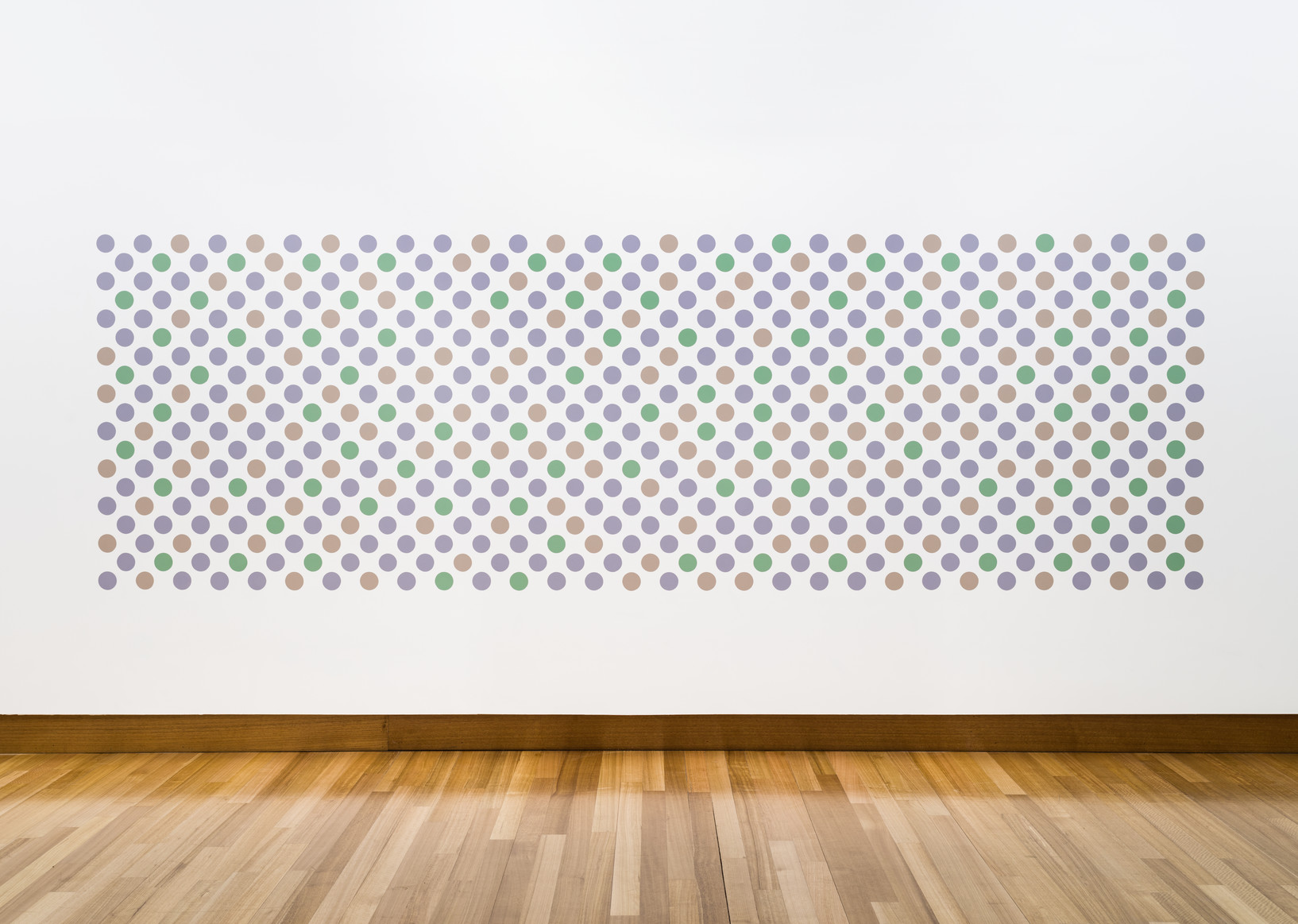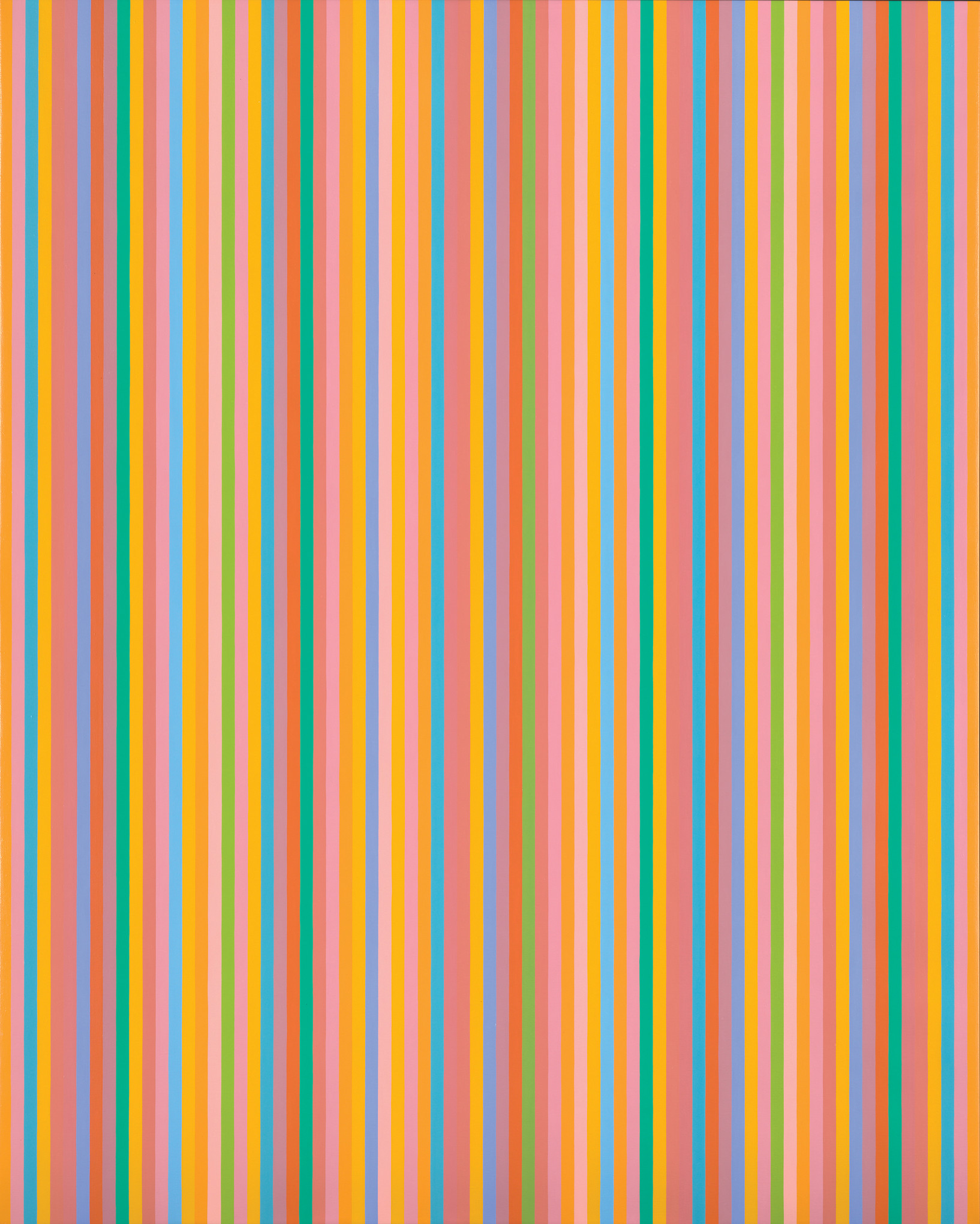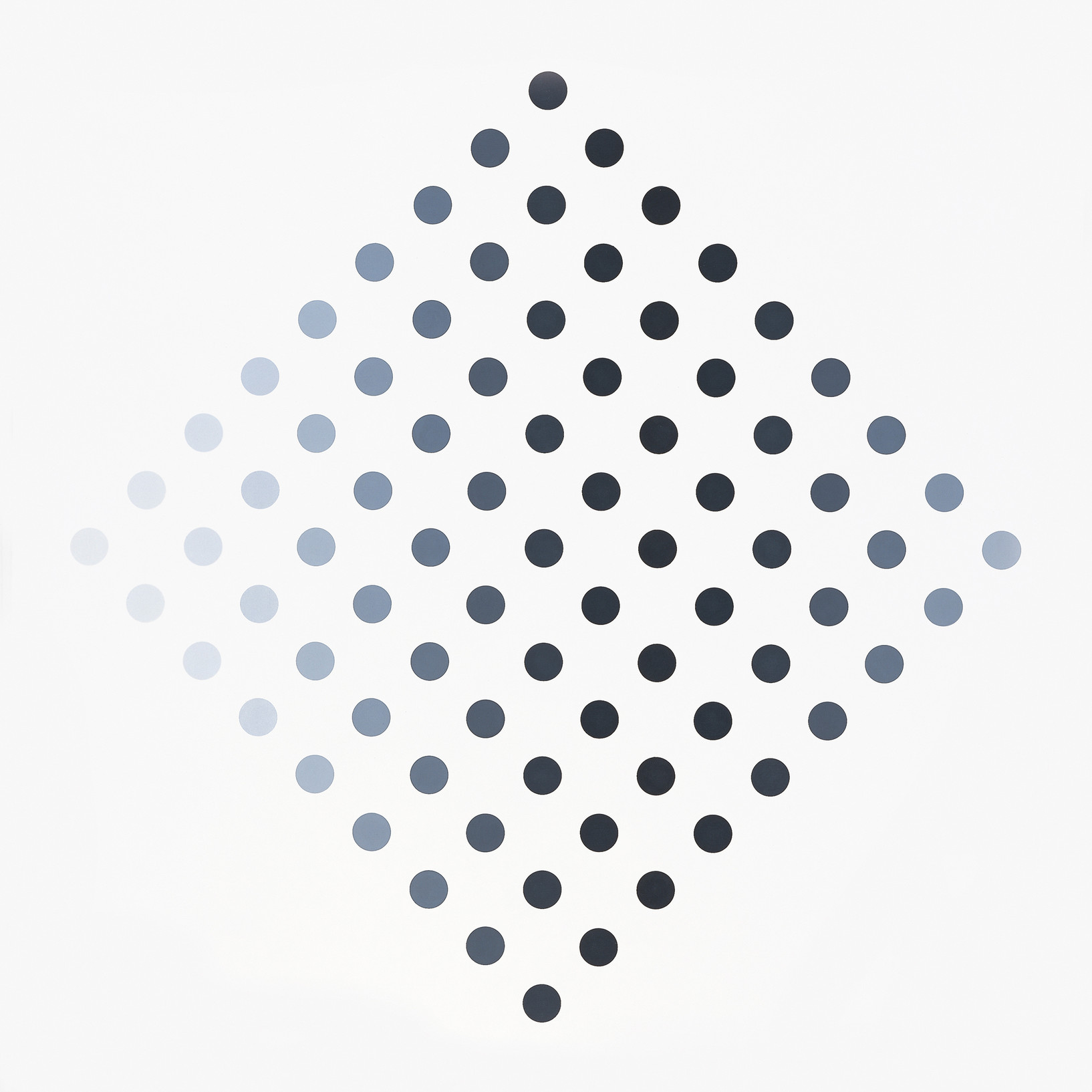 This exhibition is now closed
A new wall painting for Christchurch by internationally acclaimed English artist, Bridget Riley.
Bridget Riley's paintings require our active participation – there's no chance of uninvolved viewing either from a distance or closer up. Cosmos is Christchurch Art Gallery's new wall painting, and the fourth of five major works acquired to mark our extended time of closure following the Canterbury earthquakes of 2010–11. It is accompanied by an exhibition that summarises some sixty years of committed practice by this internationally-acclaimed English artist, from a 1959 copy of Georges Seurat's Le Pont de Courbevoie to her newest painting made for Christchurch. Highly individual and richly imbued with lessons from her respected forebears, we reveal a lifetime of continuous experimentation within self-imposed limits.
Date:


3 June – 12 November 2017

Exhibition number:
1041
Collection works in this exhibition
1 item