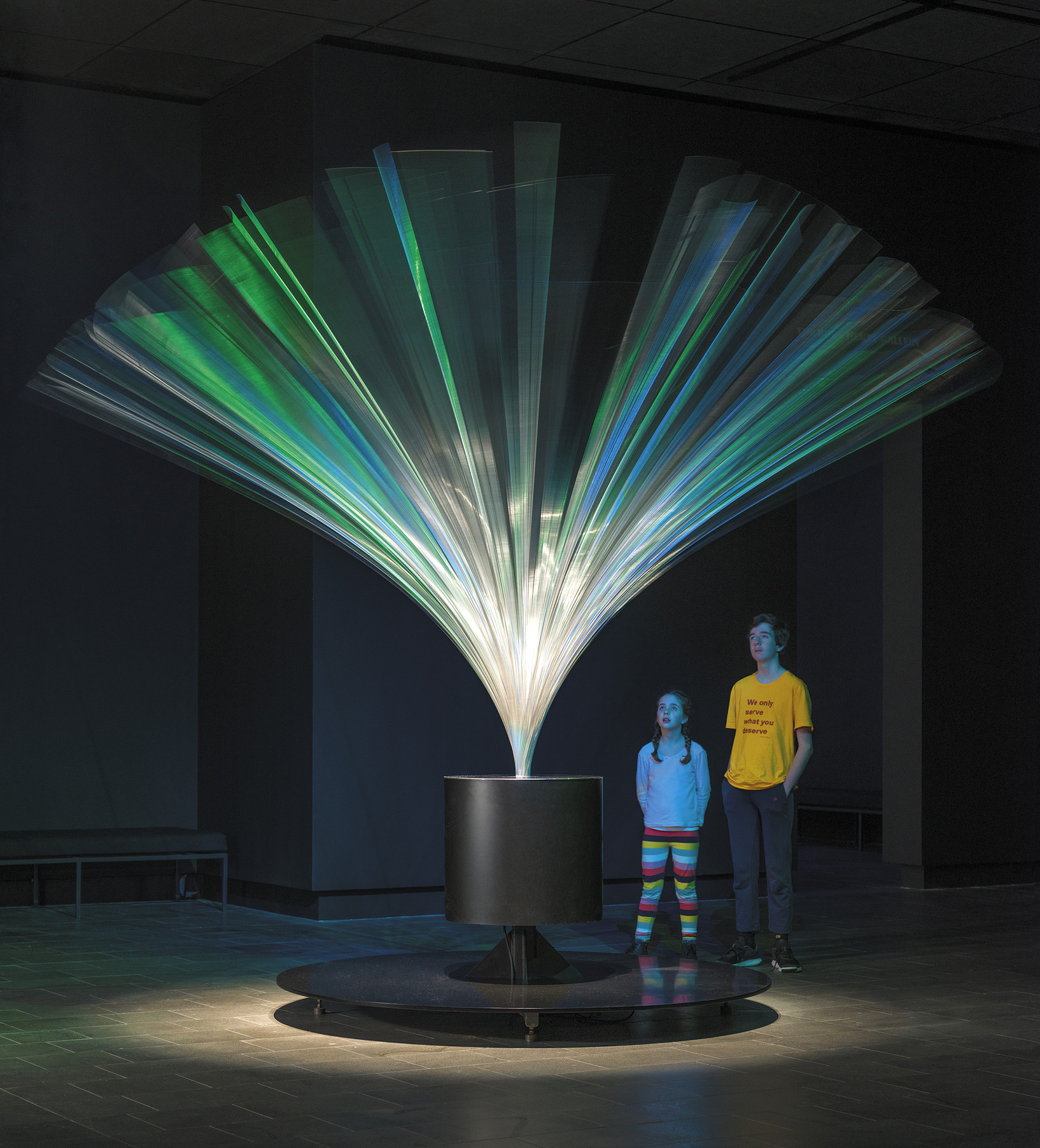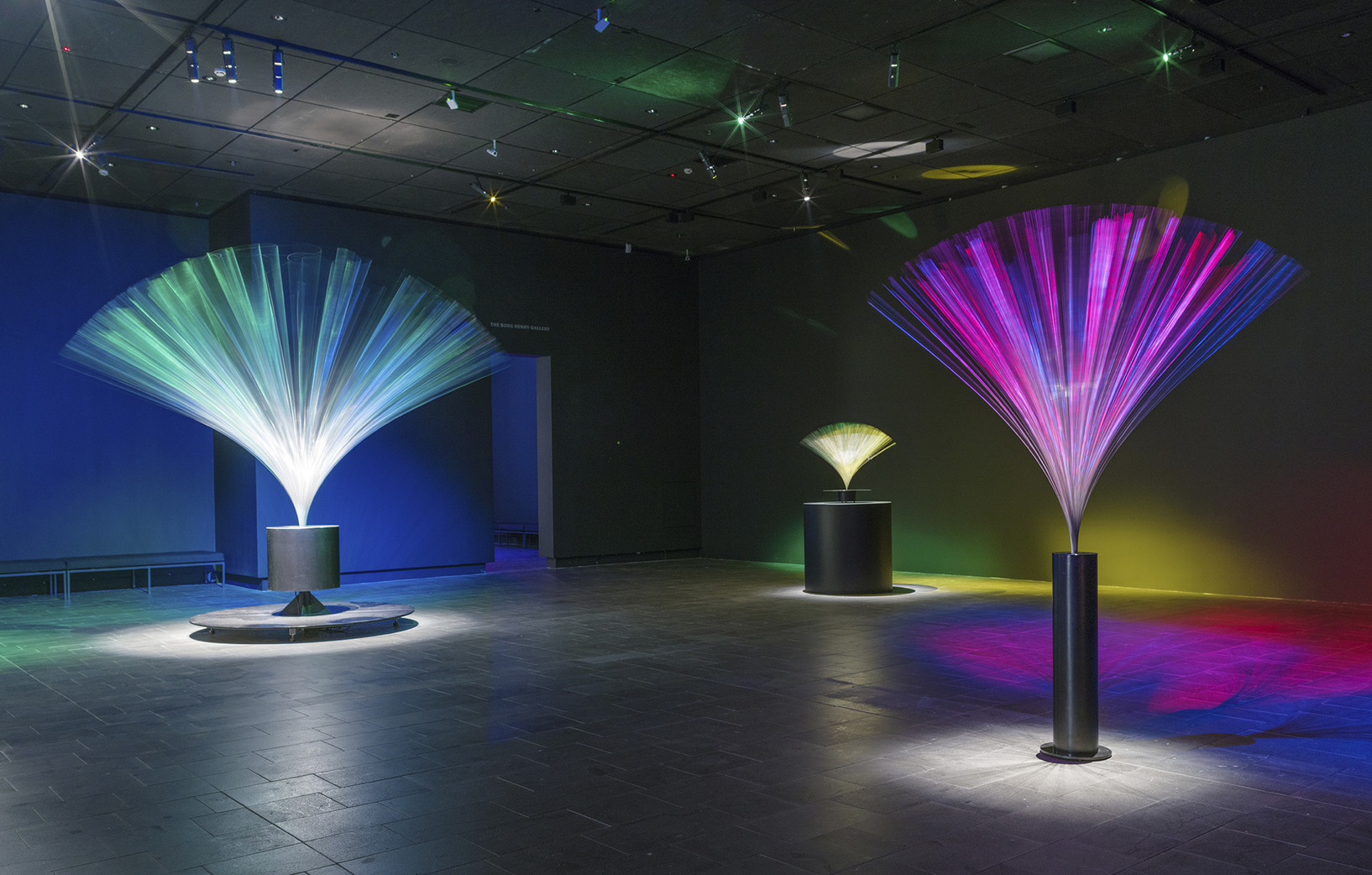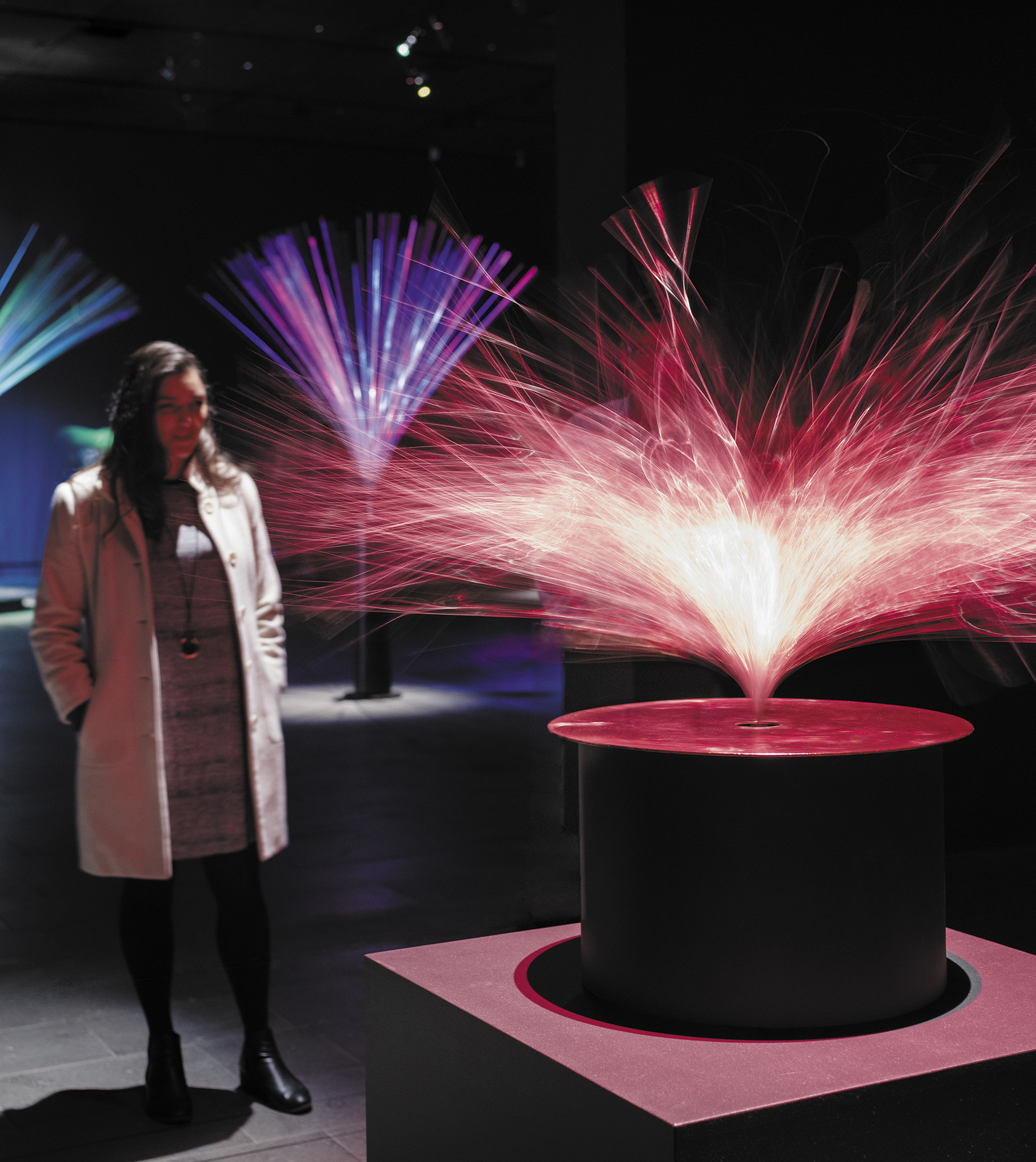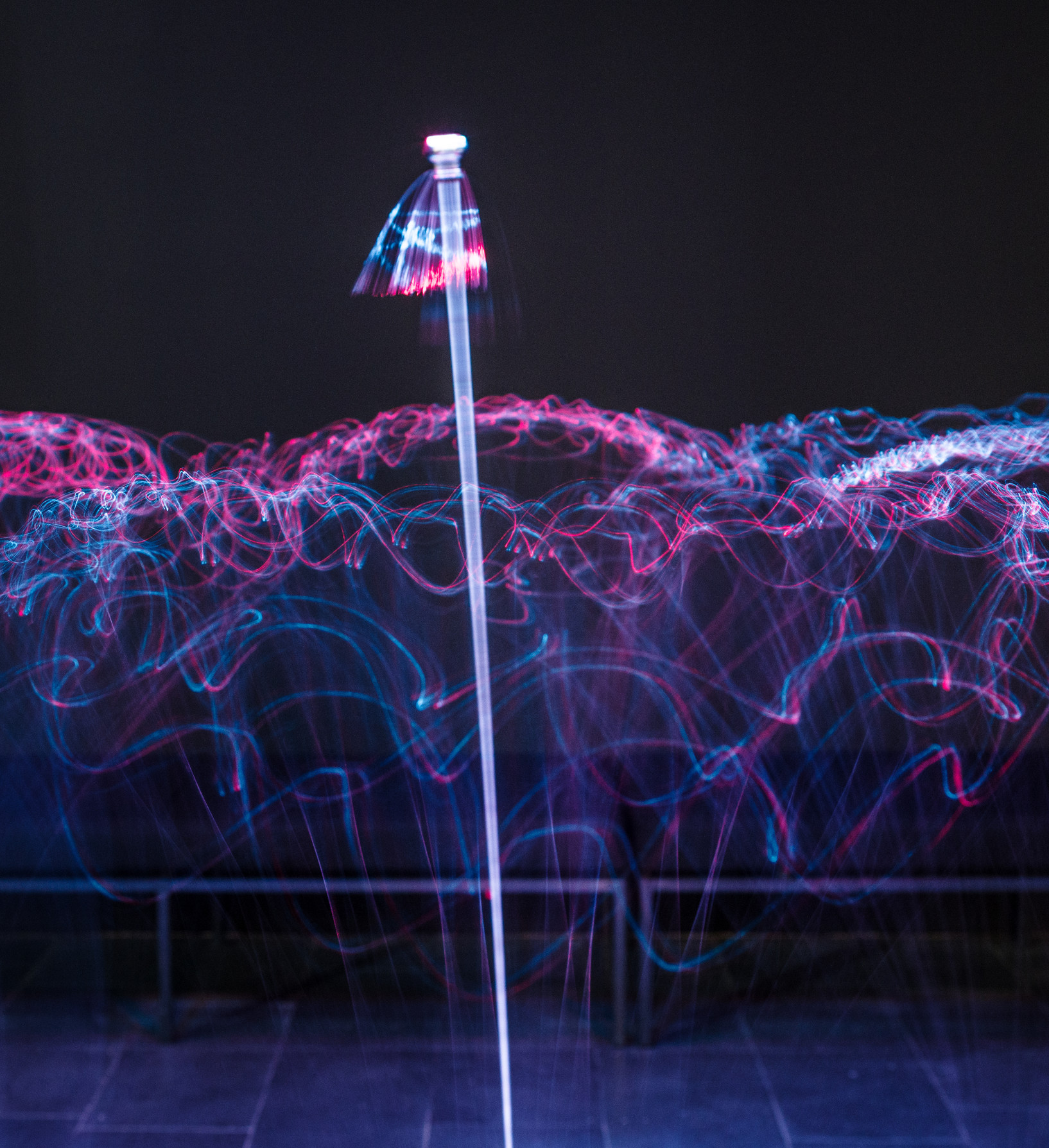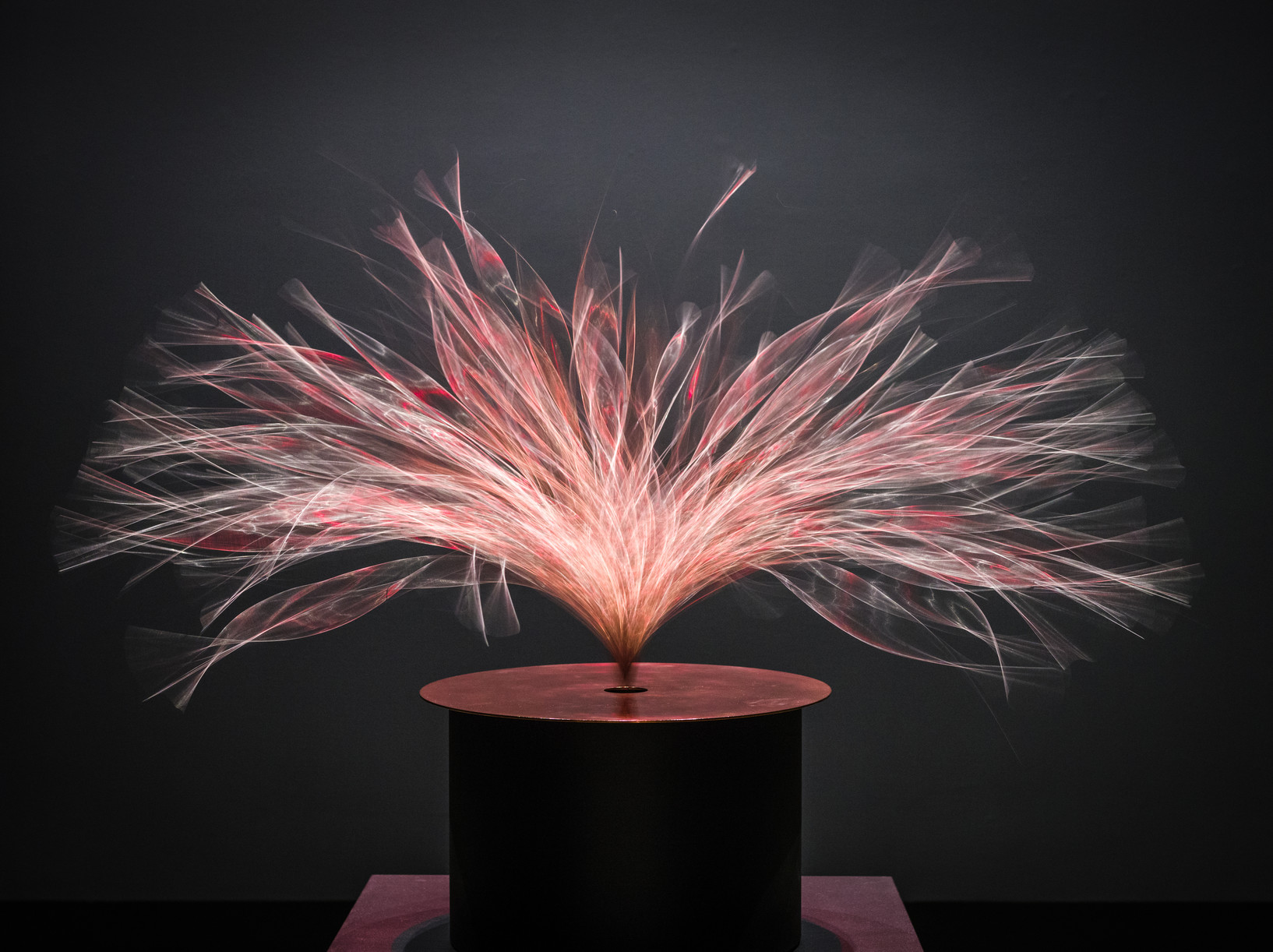 This exhibition is now closed
An exhibition inspired by a flash of light and a thunderclap.
As a small boy growing up in Christchurch, Len Lye kicked a kerosene can around the backyard on a sunny day. The flash of light and clap of thunder that came from the empty can would provide inspiration for the rest of his life's work. This revelatory moment—when surprise gave way to discovery—shaped an artistic career that took him to Samoa, London, New York and Mallorca. Bursting with irrepressible energy, Len Lye's sculptures bang, crash, bounce, sway, rotate and swing. The exhibition shows major sculptural works alongside Lye's films, drawings and paintings.
Len Lye's sculptures perform regularly during the day.
Blade performances are scheduled as follows:
10.35am Mon - Fri
12.30pm daily (inc. weekends)
7.25pm Wed
3pm Sat & Sun
Read more about the engineering principles behind Lye's work here.
Presented in partnership with the Len Lye Foundation, Govett-Brewster Art Gallery/Len Lye Centre and Ngā Taonga Sound & Vision
Date:


5 August – 26 November 2017

Curator:
Lara Strongman
Exhibition number:
1039