Exhibition
Len Lye: Stopped Short by Wonder
5 August – 26 November 2017
An exhibition inspired by a flash of light and a thunderclap.
As a small boy growing up in Christchurch, Len Lye kicked a kerosene can around the backyard on a sunny day. The flash of light and clap of thunder that came from the empty can would provide inspiration for the rest of his life's work. This revelatory moment—when surprise gave way to discovery—shaped an artistic career that took him to Samoa, London, New York and Mallorca. Bursting with irrepressible energy, Len Lye's sculptures bang, crash, bounce, sway, rotate and swing. The exhibition shows major sculptural works alongside Lye's films, drawings and paintings.
Len Lye's sculptures perform regularly during the day.
Blade performances are scheduled as follows:
10.35am Mon - Fri
12.30pm daily (inc. weekends)
7.25pm Wed
3pm Sat & Sun
Read more about the engineering principles behind Lye's work here.
Presented in partnership with the Len Lye Foundation, Govett-Brewster Art Gallery/Len Lye Centre and Ngā Taonga Sound & Vision
Related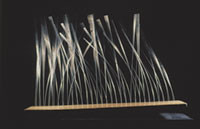 Len Lye: The Total Artwork
Celebrates the centenary of one of New Zealand's most inventive artists.
Director's Foreword
However cold or wet it is as I write this (and certainly it's raining at present), our September Bulletin heralds the coming of spring, and with it, the promise of growth, renewal and hope.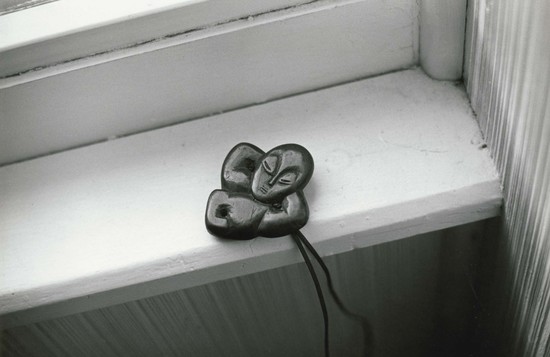 Len Lye's Learning Curve
One of the most dramatic aspects of the career of Len Lye (who was born in Christchurch in 1901 and died in Warwick, New York, in 1980) was his youthful search for information about the modernist revolution in art. This occurred throughout the early 1920s, when New Zealand was still (in Peter Tomory's words) 'a cultural wasteland' and (in Eric McCormick's) a 'backwater of nineteenth-century civilisation.'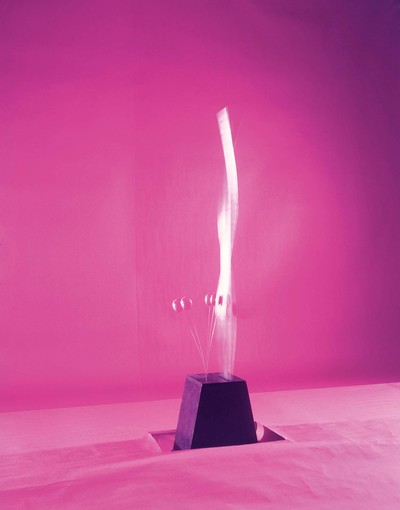 Len Lye Works
The glancing body of a hooked swordfish; the shivering skin of a panicky horse; a shiny tin kicked in rage by a young boy outside the Cape Campbell lighthouse. This triptych of memories was the inspiration for avant-garde New Zealand sculptor, painter and film-maker Len Lye's Blade (1972–4) – a vertical band of steel that curves, flexes, arches then hammers frenetically against a cork ball in a fury of light, sound and movement.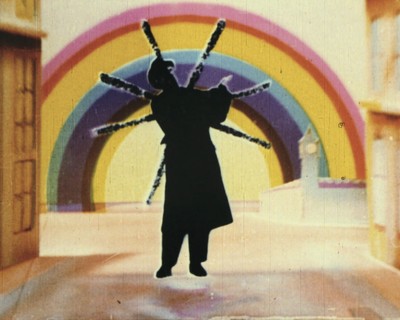 Going online
I've never actually seen the Mona Lisa, and it's a fair bet that most people reading this article haven't either. Yet, according to Wikipedia, the painting is 'the best known, the most visited, the most written about, the most sung about, the most parodied work of art in the world'. So how to account for the fame of an artwork we haven't seen? And what have reproductions of Da Vinci's sixteenth-century portrait got to teach us about time-based art and the online environment in 2015?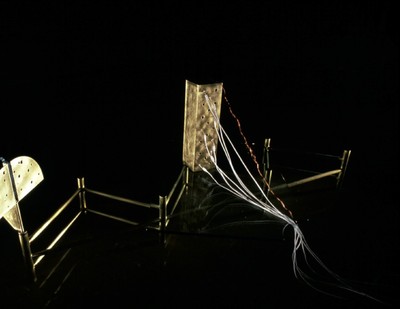 Some notes on movement in art
Hanging from the ceiling in my infant son's room is a mobile. At rest, he seems to scarcely notice its suspended figures, but a quick breath brings them to life and, drawn to their gentle twirling, his face brightens and body tenses with a laugh.