Leo Bensemann: an art venture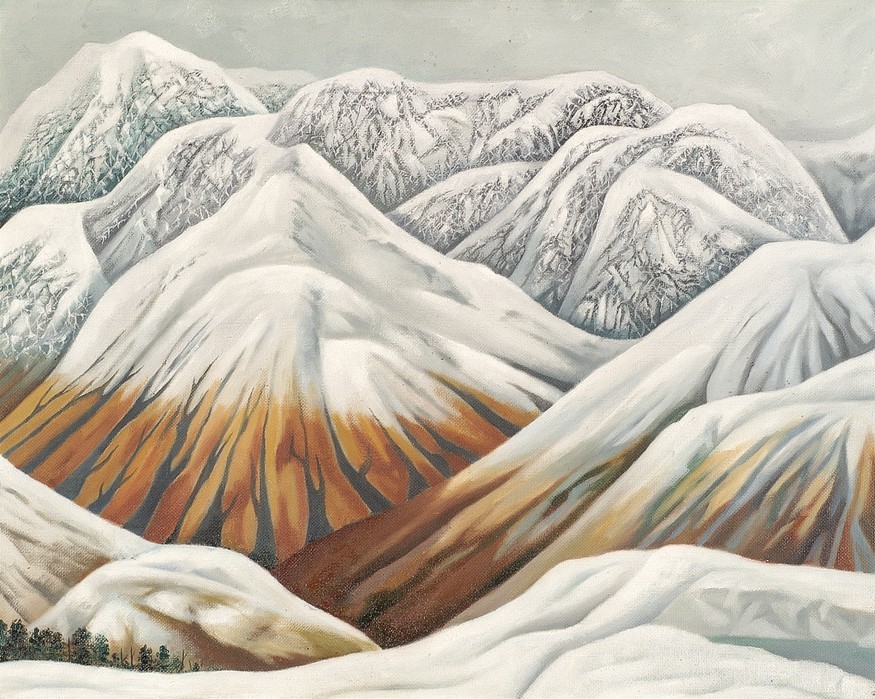 Leo Bensemann (1912–1986) was a pivotal figure bridging the worlds of literature and visual arts – a go-between like no other. Peter Simpson is an authority on this distinctive artist.
One of the most accomplished and versatile New Zealanders in the arts of his generation, Leo Bensemann was hugely admired for the technical expertise and aesthetic refinement he brought to a wide range of activities, encompassing painting, drawing, wood engraving, music, calligraphy, illustration and design, as well as editing and publishing.
'Intolerant of anything second-rate in attitude or achievement,' according to composer Douglas Lilburn, Bensemann was 'essentially, intuitively, artist and craftsman'. Fellow Group artist John Coley wrote: 'He could be called a latter-day Renaissance man ... an influential figure in arts and letters far beyond the boundaries of Christchurch.' And Bill Sutton once said of him, 'Leo has always been at the top, as far as I'm concerned ... he set the highest standards in everything he did.' Such testimonials are not difficult to find.
Born in Takaka, from mixed German and Irish ancestry, Bensemann was educated at Nelson College, moving in 1931 to Christchurch – the city in which he spent the remainder of his life. Out of work in the depression and self-trained apart from night classes at the Canterbury College School of Art, Bensemann applied himself first to the graphic arts of drawing and book illustration. The like of his ink drawings in particular had never been seen in New Zealand, before or since. Witty, mysterious, highly literate and allusive, fantastical in style and subject, they contrasted dramatically with the then current fashion for realism and regional landscape, establishing Bensemann as a challenging outsider within New Zealand art. The publication of his Fantastica: Thirteen Drawings in 1937 led directly to a forty-year partnership at the fledgling but historically important Caxton Press in Christchurch, publisher of Landfall and most important writers of the day (Curnow, Glover, Sargeson, Mason, Fairburn, Brasch, Hyde, Frame, Baxter).
In the same year Bensemann joined Caxton he became, at the invitation of Rita Angus, a member of the key artistic organisation The Group (1927–77), for which he designed and printed brilliant annual catalogues throughout its glory years as the leading showplace for New Zealand art. The Group became the main outlet for his creative work – at first mostly strikingly idiosyncratic portraits and graphic pieces, but later increasingly strong and utterly distinctive landscapes of scenes in Canterbury, Central Otago, the West Coast and Takaka/Golden Bay.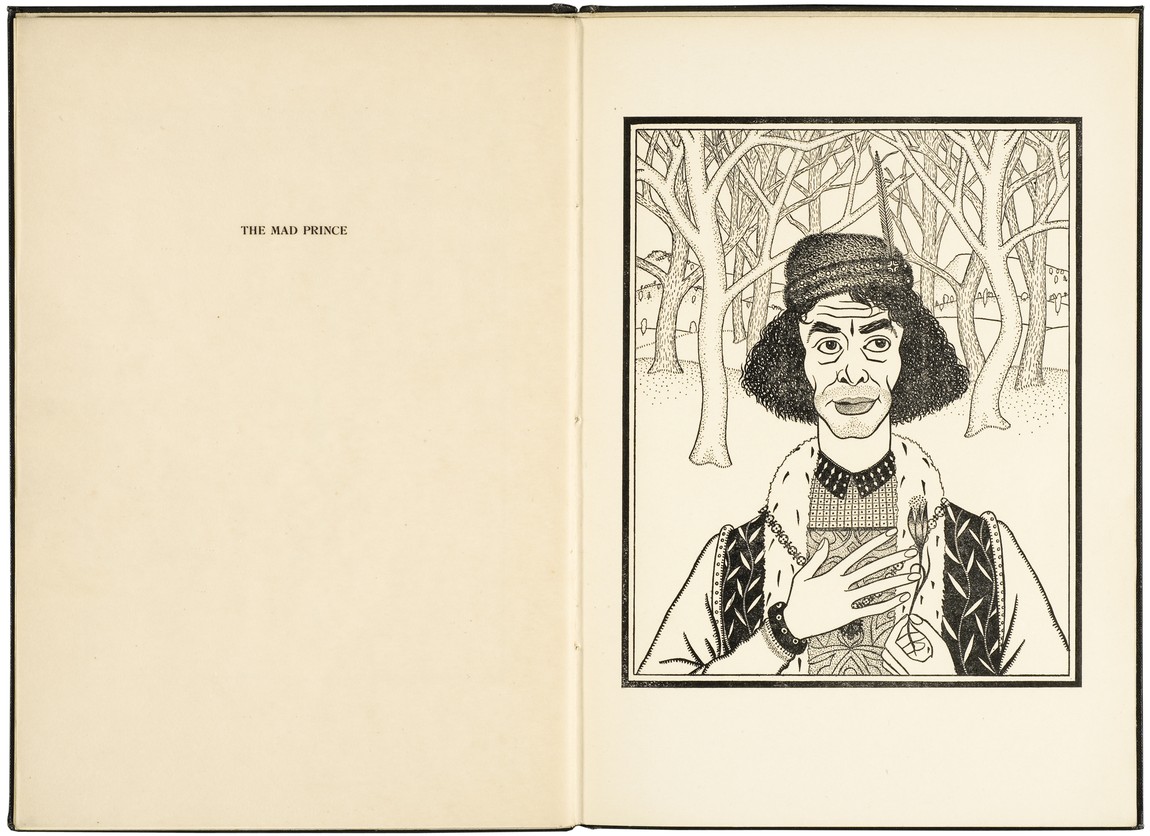 Bensemann had begun experimenting with portraiture around 1935, and by the time he joined The Group it was his primary genre, making him one of the few New Zealand artists of the time to give priority to portraiture over landscape painting. An important stimulus to his portraiture was his friendship with Angus, also a gifted portrait painter, with whom he and Lawrence Baigent shared lodgings at 97 Cambridge Terrace in 1938. Close proximity led to several portraits of each artist by the other, paintings which share characteristics of sound drawing, crisp lines, bright clear colour, complex interplay of foreground and background, awareness of art history, psychological insight into character and engagement in role-playing and imaginative play – qualities well illustrated in Bensemann's Portrait of Rita Angus and his many portraits of Baigent. The priority Bensemann gave to portraiture is illustrated by the fact that at Group shows between 1938 and 1960 he exhibited thirty-three portraits and only eight landscapes. Although after 1960 landscape increasingly dominated his output, he always retained the capacity for strong and idiosyncratic portraits such as his studies of fellow Group artists Doris Lusk (1960) and G.T. Moffitt (1975). On the strength of his portraits alone Bensemann could claim a key role in the art history of his era.
Apart from an early period of experimentation with watercolour landscapes in the mid-1930s, Bensemann turned late to landscape painting and it was 1945 before he exhibited his first landscape in oils. This set him firmly apart from his Group contemporaries – Toss Woollaston, Olivia Spencer Bower, Colin McCahon, Doris Lusk, Bill Sutton and others – all of whom were primarily devoted to landscape. However, from 1961 Bensemann decisively changed direction and for the remaining twenty-five years of his life landscape became his predominant mode. His turn towards landscape in his fifties is somewhat surprising, since it occurred at a time when landscape was becoming less important in New Zealand art, especially among younger painters who were turning towards abstraction – to take up landscape painting in the 1960s could be seen as a conservative option. However, Bensemann was a non-conformist who paid little attention to the ebb and flow of artistic fashion. He pursued his own road with determination and independence, and the best of his landscapes transcend the conventions of the genre, often opening a vein of surrealism and striking the viewer with the pure originality of their conception and execution.
After retiring in 1978, Bensemann at last became a full-time artist, and in three outstanding solo shows in 1979, 1981 and 1983 did the finest work of his long career. Awarded an OBE in 1985 for his services to art and literature, he died in 1986. Always something of an odd man out, Bensemann has proved hard to integrate into the accepted narrative of New Zealand art history, and is much less well known than he deserves. However, the sheer quality of his output over more than fifty years is steadily extending his reputation as one of New Zealand's most distinctive artists.
Leo Bensemann: An Art Venture is in Touring Gallery C and the Borg Henry Gallery from 11 February until 15 May. Coinciding with the opening of the exhibition, Auckland University Press will publish Fantastica: The World of Leo Bensemann by Peter Simpson. This copiously illustrated hardback book includes all the works in the exhibition plus many more; it is the first comprehensive survey of Leo Bensemann as artist and printer.