B.
100 years of the Cass field station
Behind the scenes
Last weekend the University of Canterbury Biology Department celebrated the 100th anniversary of the field station at Cass with a symposium on Cass followed up with a field trip to the station.
I was delighted to deliver a paper on Rita Angus's painting of Cass and happily sat in on a few of the other papers which I thoroughly enjoyed - an eye-opening introduction for an art historian to the ecology of the Cass region. I was amazed listening to Professor David Norton's paper in particular and learning just how dramatically the area has changed over the past 100 years, facts largely known because of the on-going research in the area over this time. Perhaps most alarming was the invasion of brown top grass which had largely smothered the more sparsely growing tussocks and native herb plants which predominated in the Cass basin when Rita Angus visited there in 1936.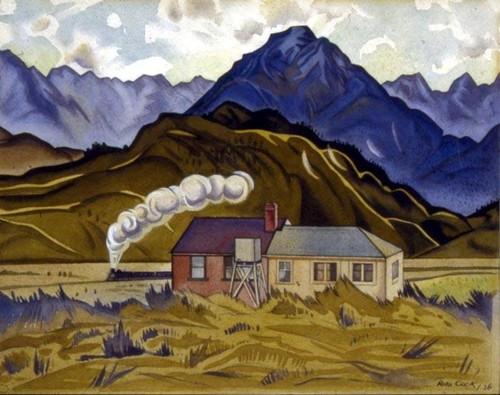 In the foyer outside the lecture theatre there was also a wonderful selection of photographs of Cass, both historic and contemporary. Ellen Hiene's images particularly interested me as they were taken at around the same time that Rita, Lousie Henderson and Julia Scarvell visited Cass in May 1936.
As part of the 100th anniversary celebrations a new track has been completed at Cass, the Sugarloaf Saddle Track, which I think begins near the field station; a good excuse to make a day of it on your next visit to Cass.
Related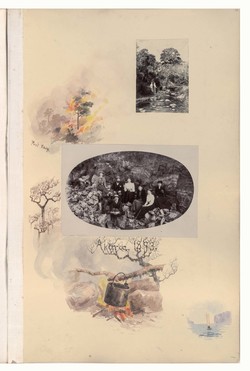 Exquisite Treasure Revealed
Canterbury Museum holds two albums compiled by Diamond Harbour artist Margaret Stoddart. The older of the two, containing images featured in this Bulletin, and itself currently exhibited in the Gallery, covers the period 1886–96. The album is handsomely bound in maroon, and stamped M.O.S. in gold. It contains a sort of travelogue by way of black and white photographs set amongst decorative painting, mostly of native flora, with some locality and date information.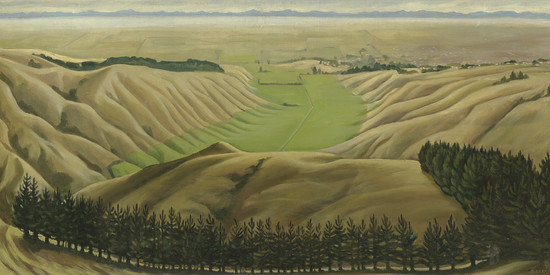 In the Vast Emptiness
The Canterbury landscape as captured by twentieth century painters.
Talking Bensemann
Leo Bensemann was one of the most respected figures in the Christchurch arts scene, and played a pivotal role in influential arts collective The Group. Always something of an odd-man-out, he produced a large body of work across several different disciplines before his death in 1986. In an attempt to get a fuller picture of the man himself, Gallery director Jenny Harper spoke to two artists who knew him well, John Coley and Quentin MacFarlane.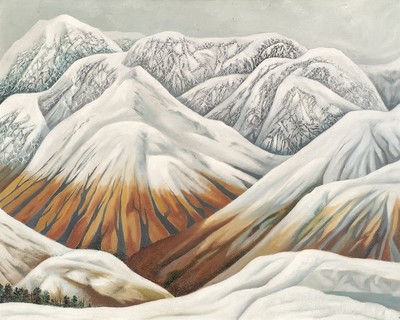 Leo Bensemann: an art venture
Leo Bensemann (1912–1986) was a pivotal figure bridging the worlds of literature and visual arts – a go-between like no other. Peter Simpson is an authority on this distinctive artist.