B.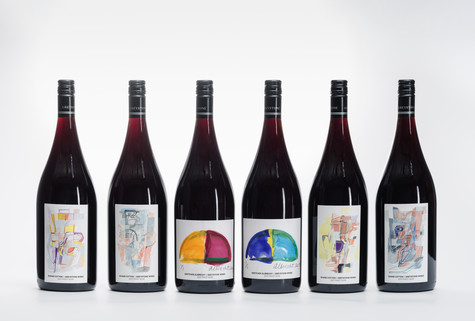 Greystone Wines x Christchurch Art Gallery Te Puna o Waiwhetū Art Wine
Note
18 September 2019.
New Zealand art legends Gretchen Albrecht and Shane Cotton have collaborated with Greystone Wines to produce forty-eight magnums of their award-winning 2017 Pinot Noir. Each bottle comes in a handmade (and signed!) box so you can choose to save it or swill it.
Produced by Christchurch Art Gallery Foundation, all proceeds go toward supporting ambitious artist projects in Ōtautahi Christchurch.
There are just 48 limited-edition bottles for sale.
Email together@christchurchartgallery.org.nz to secure yours today.
Shane Cotton – $400 a bottle
Gretchen Albrecht – $500 a bottle
Related reading: Foundation, Greystone
Under the leadership of new director Blair Jackson, Christchurch Art Gallery Gallery Te Puna o Waiwhetū has extended its focus to become a catalyst for ambitious creativity in the city, collaborating with artists to make new and adventurous works.
We have bold ambitions for our future collaborations and invite you to make them possible by investing in the creativity of New Zealand artists and our city.
Art Do 2018 is your opportunity to support the Gallery's mission. Every dollar raised will go directly to the art – not a cent spared. Here's how you can be part of it...