B.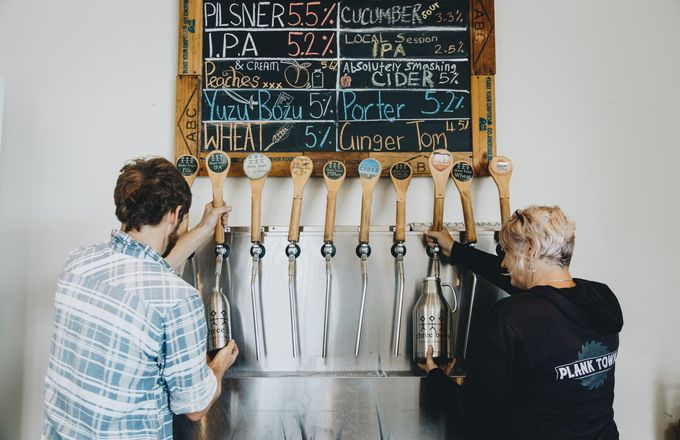 Thirsty? Drink Up This Limited Edition
News
Te Puna o Waiwhetū Christchurch Art Gallery is launching its exclusive new art-wine and an art-beer at Art Do 2018 – the new gallery gala.
Don't you love it when your two favourite things come together? The Gallery has collaborated with art stars Judy Millar and Zina Swanson to present its very first art-wine and art-beer.
Greystone Wines X Judy Millar
We're teaming up with New Zealand artist Judy Millar and award-winning local winemakers Greystone to present the GREYSTONE WINES X JUDY MILLAR 2018 art-wine. A limited edition of 1,111 beautiful art-wines in four varieties - bag your bottle before they're gone.
Three Boys Beer X Zina Swanson
For the beer lovers, we've collaborated with emerging New Zealand artist Zina Swanson and local legends Three Boys Beer to present the THREE BOYS BEER X ZINA SWANSON 2018 art-beer. It's a strictly limited edition, so grab your box fast.
And libations on the night?
Bars will be open all night long, serving our exclusive new art drinks from Three Boys Beer and Greystone Wines. New Zealand's leading lady of fashion, Karen Walker, is styling a bar – head here on the night for her signature cocktail Escapism, concocted with Broken Shed Vodka and Phoenix Organics. Supreme Supreme will be in the house mixing Broken Shed Vodka espresso martinis for all you DOers.