Library and Archives
Robert McDougall Art Gallery education resources
Bill Hammond
Download PDF
This resource kit was created by the Education Department of the Robert McDougall Art Gallery. Concept development and editing by Judith Hoult and Kirsten Rennie.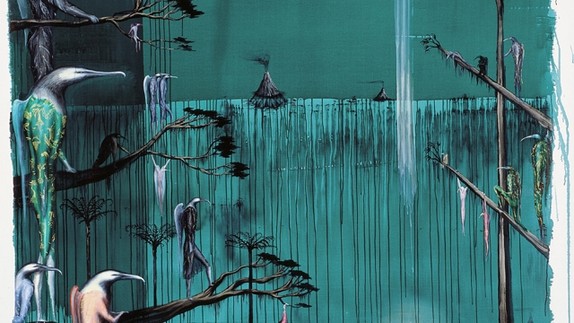 ---
Related

The Edge of the Sea
A vision of New Zealand's past from 1995:
Europeans first imagined New Zealand as "a garden and a pasture in which the best elements of British society might grow into an ideal nation"... When the smoke of the colonists' fires cleared at the end of the 19th century, New Zealand had become a different country. Māori had lost their most precious life-support system. Only in the hilliest places did the forest still come down to the sea. Huge slices of the ancient ecosystem were missing, evicted and extinguished. Our histories, however, have had neither the sense of place nor ecological consciousness to explain what has happened.