Library and Archives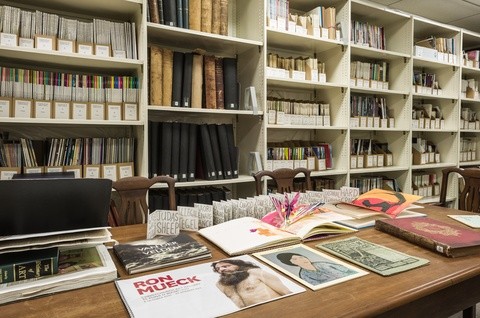 You can use the Robert and Barbara Stewart Library and Archives to find out more about the art and artists in Christchurch Art Gallery's collection. The library has about 10,000 books, 1,200 artist files and thousands of magazines.
The library also has information about the Gallery itself, its predecessor the Robert McDougall Art Gallery, our exhibitions, and publications. We have the records of the Canterbury Society of Arts, The Group, and the personal papers of many other Canterbury artists.
Visit the Library
The library is open by appointment only, but we love having visitors so please call +64-3-9417394 or email library@christchurchartgallery.org.nz to book a time for a visit.
You can find out what we have by checking the catalogue of Christchurch City Libraries.
We have digitised a lot of publications and you can see these below.