Peter Beck - Floortalk: Becoming Who I Am
Peter Beck - Floortalk: Becoming Who I Am
Related reading: Ron Mueck

23 January 2011
Astounding in their realism and emotional power, Ron Mueck's works have made him one of the most renowned sculptors of our time. See them exclusively at Christchurch Art Gallery from 2 October.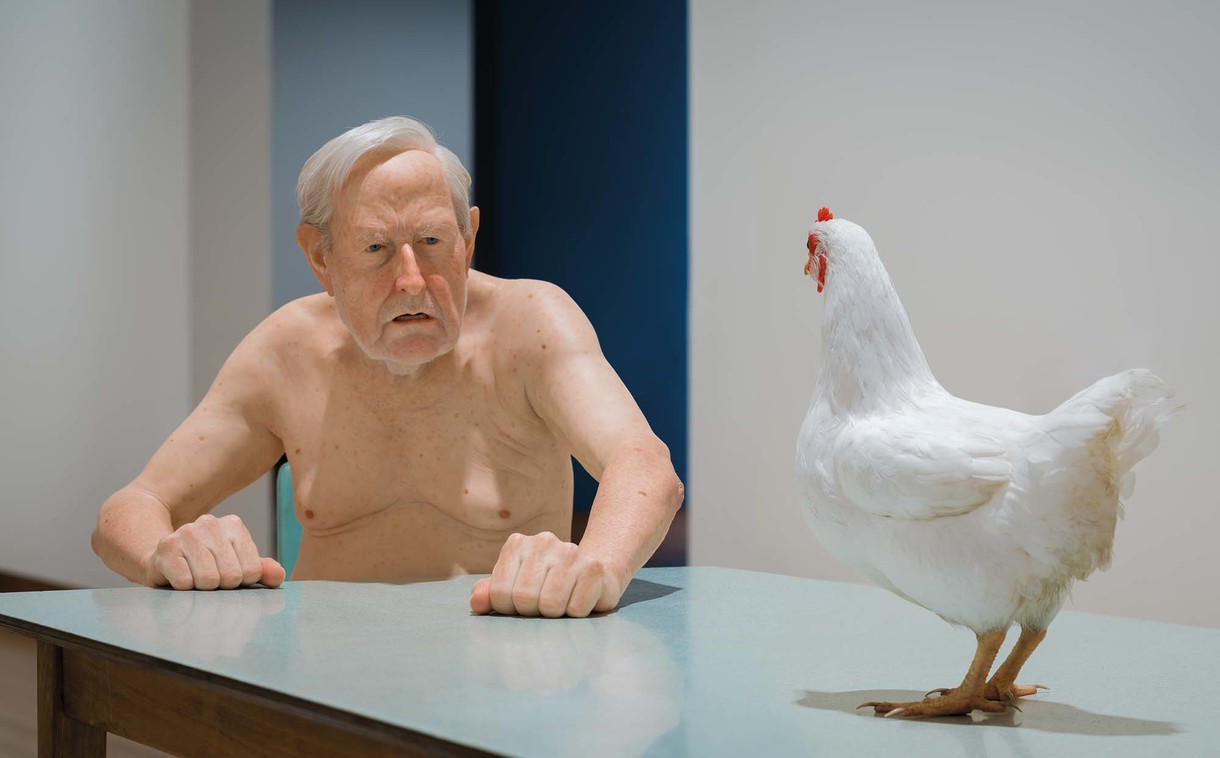 Studio Visit
I was in London last October and keen to visit Ron Mueck, but he wasn't there: he'd gone down to Ventnor, on the Isle of Wight, where he has a studio. I spent my childhood in England, but I'd never been to the Isle of Wight. It's in the English Channel; a Victorian retreat beloved by Tennyson, who wrote 'The Charge of the Light Brigade' here. It was also the home of the photographer Julia Margaret Cameron, who made portraits of many of Tennyson's guests. (When Tennyson took the American poet Longfellow to Cameron's house for a portrait, he reportedly warned: "You'll have to do whatever she tells you. I'll come back soon and see what's left of you.")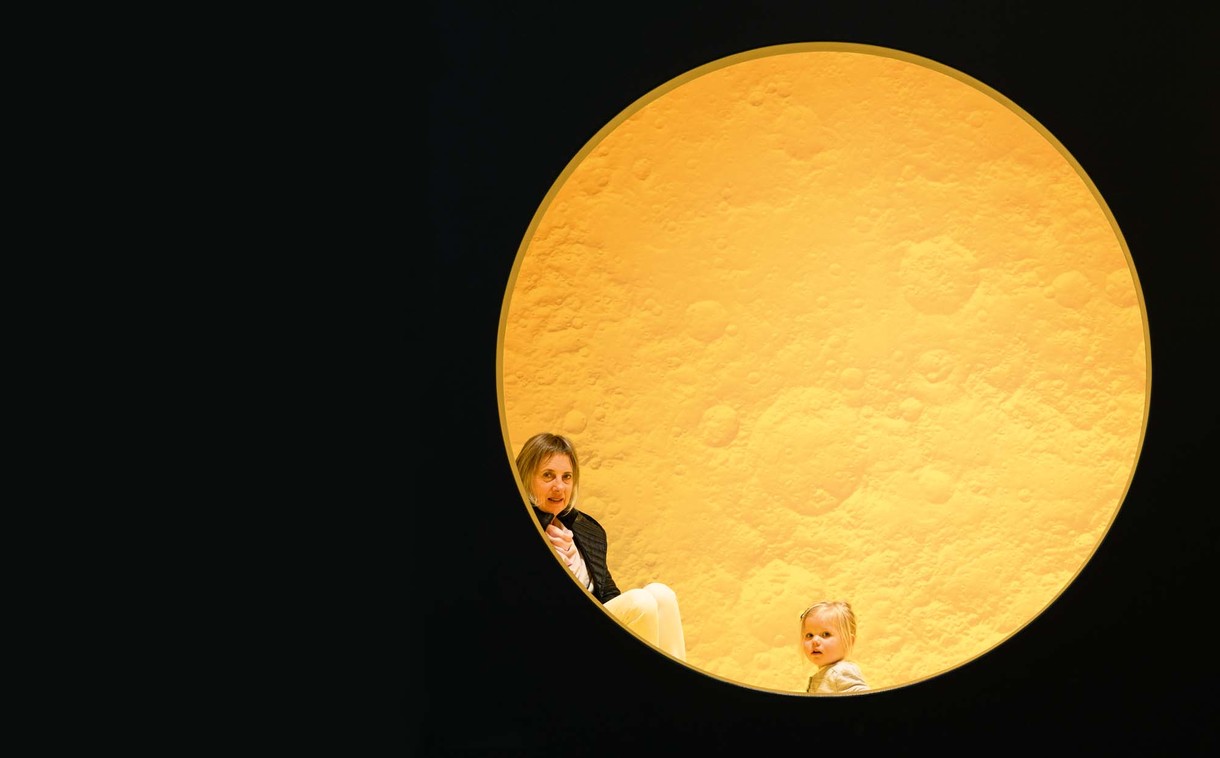 Director's Foreword
As I write this, I'm still smiling with pleasure and pride at the huge success of the Gallery Foundation's fundraising drive for our own work by Ron Mueck. Wonderful in its own right, it's amazing to finish the 2017 calendar year knowing a sculpture by Mueck is now on its way to join the other four 'great works' for Christchurch.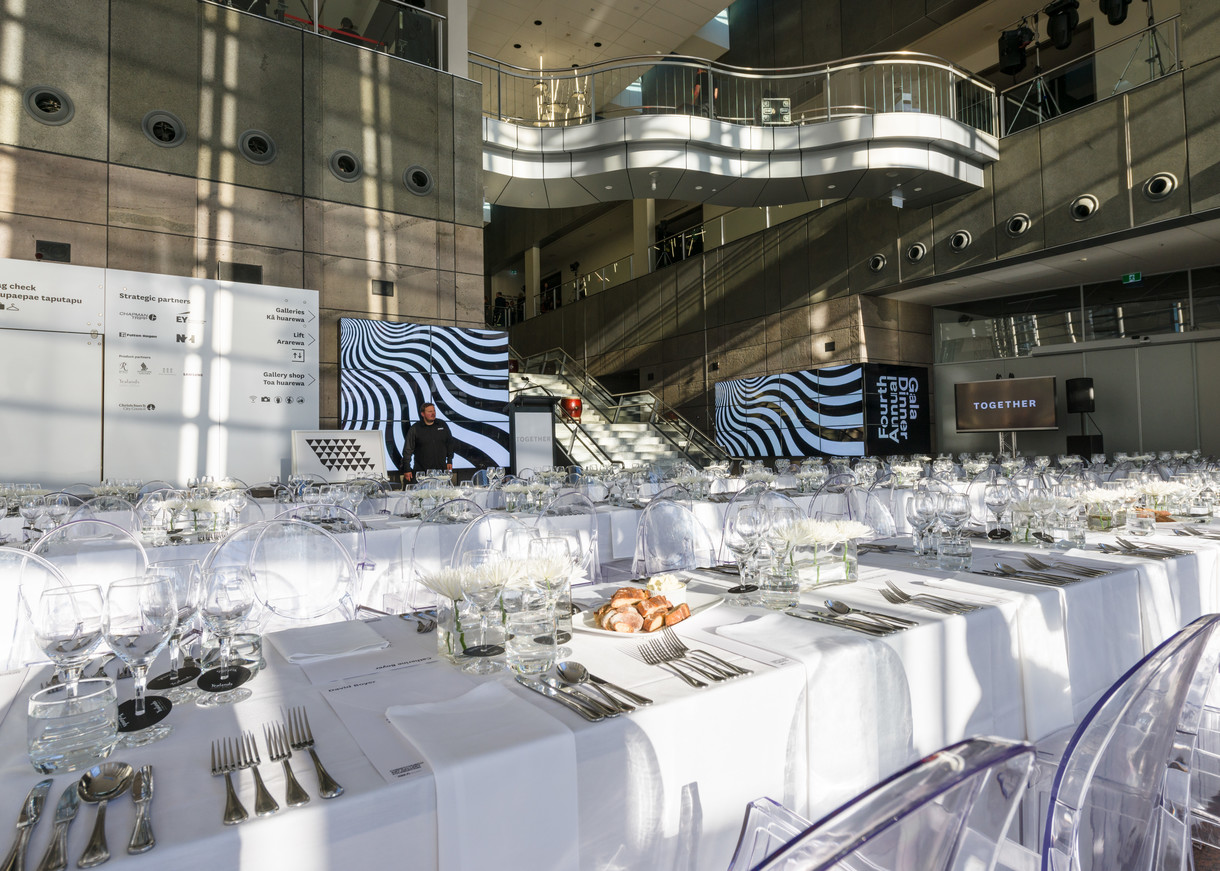 London's hottest chefs are coming to town – and you're invited to dinner!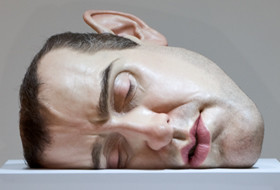 Confonting Portraiture
When it comes to creative encounters, there can be few that match the first sighting of a Ron Mueck sculpture. As with other landmark events, I suggest you are unlikely to forget exactly where you were when that formative experience took place.
The Edge of Life
When we first saw Ron Mueck's sculpture of A girl, my companion bent down. She stood back startled. 'I thought I heard her cry,' she said. Later she wept over what she had seen. Being moved so deeply was not a response to the shock of the artisanship which created such uncannily life-like figures. Rather it was to do with a different kind of shock – that of recognition of the depiction of an interior emotional world. She felt she might just have had an encounter with the human soul.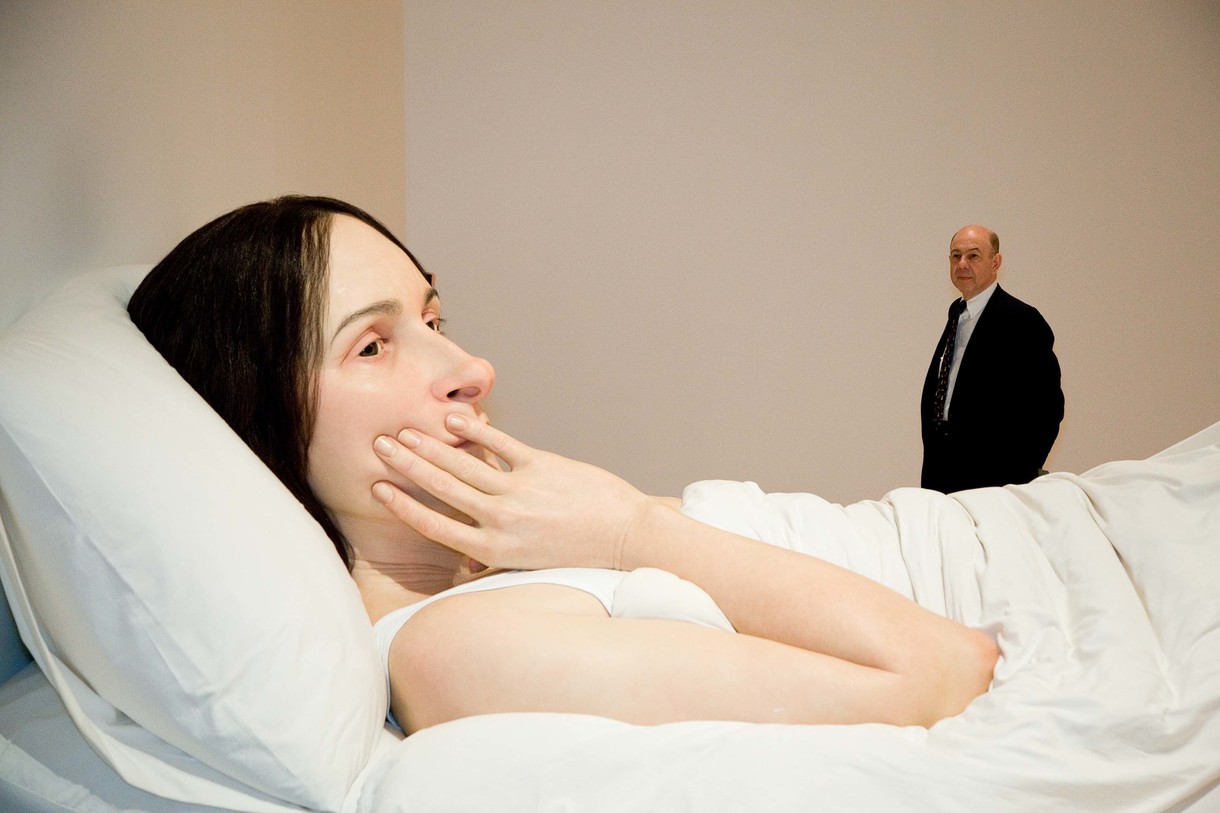 Inspiration and Consolation
In 2002, after two decades as one of the world's most influential dealers of contemporary art, Anthony d'Offay closed the doors to his commercial gallery in Dering St., London. The years since, however, have been anything but quiet for him. In 2008, Tate and the National Galleries of Scotland acquired more than 700 works from d'Offay – a collection worth more than £125 million at the time, but acquired for the British public at its original cost price of around £27 million. Including works by Andy Warhol, Joseph Beuys, Gilbert and George, Damien Hirst, Jeff Koons, Agnes Martin and Anselm Kiefer, the line-up is remarkable. Just as remarkable is the way the works are now being presented, in the form of more than fifty 'Artist Rooms' which travel not just to high-profile metropolitan institutions like Tate but also to small and often underfunded regional galleries – so that viewers might encounter Diane Arbus in Nottingham, or Ed Ruscha in Inverness. In addition to his work curating the Artist Rooms, d'Offay has continued to work closely with just one artist from his Dering St. stable – Ron Mueck. Senior curator Justin Paton spoke with d'Offay about Artist Rooms, his own formative gallery-going experiences, and his thoughts on Ron Mueck and his sculptures.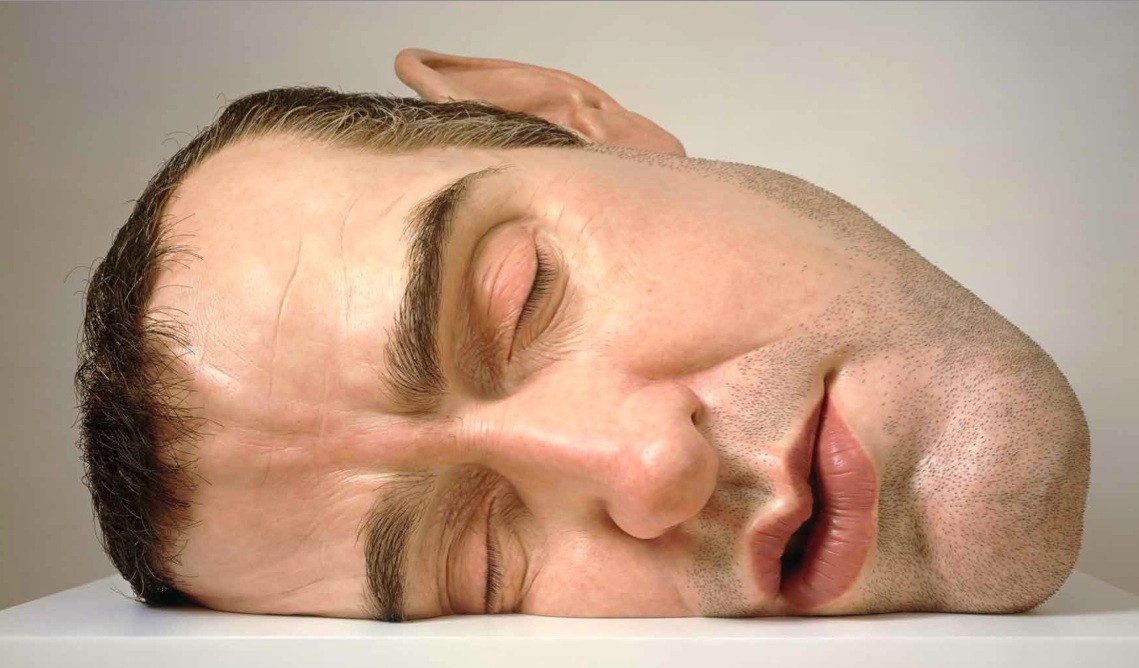 Shyness and sculpture
Reporters like to begin their stories about Ron Mueck by noting that he is famously media-shy. Since television and newspapers thrive on personality, celebrity and 'direct access' to the stars, journalists clearly feel it necessary to explain to their audiences that they won't be hearing from the artist himself. Beyond this, however, not much more gets said about Mueck's reluctance to talk. It's treated as a minor difficulty, something to be mentioned in passing before moving on to the artworks. And for that reason, surely it's not the kind of thing I should be bringing up in an official essay...
But I have a suspicion there's more to it.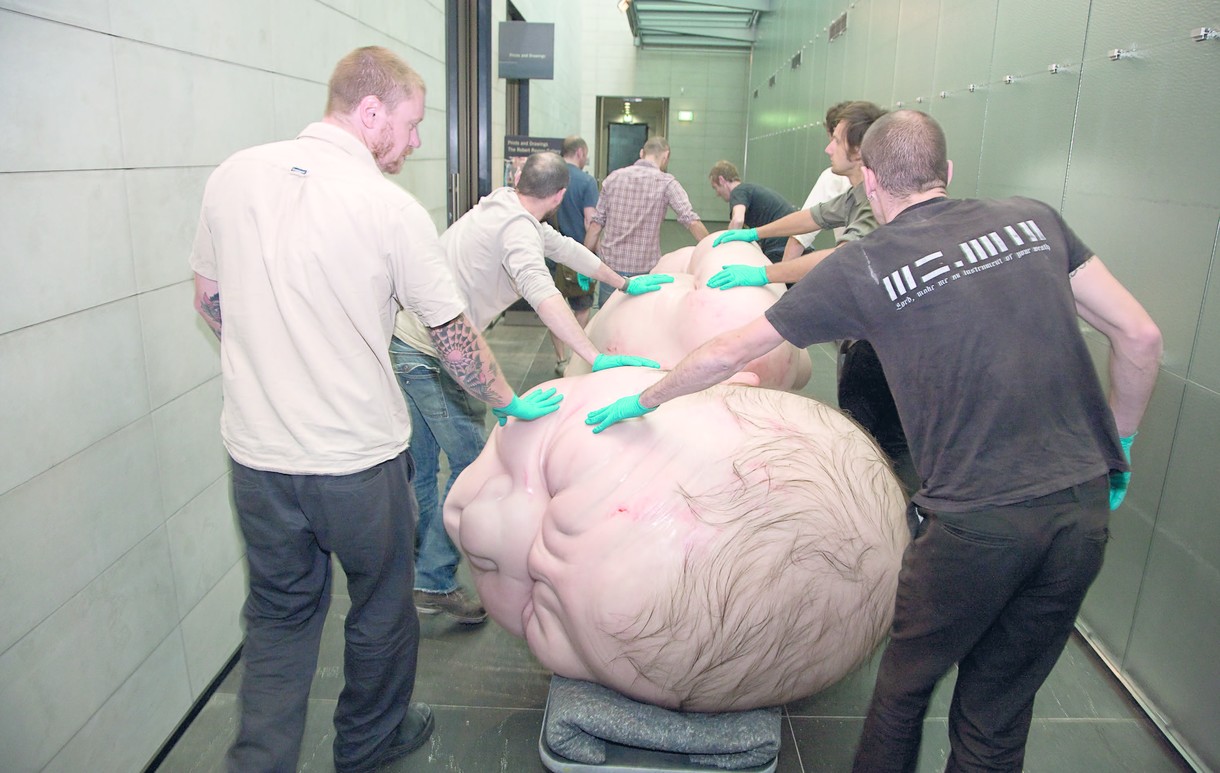 A Girl, In Transit
If you have ever travelled with a baby you will know that, in order to ensure a safe and pleasant trip, it's essential to plan and prepare in advance. But even then there are often hiccups to contend with on the way. It's really no different when travelling with the National Galleries of Scotland's baby, Ron Mueck's A girl – she just happens to be a little bigger...