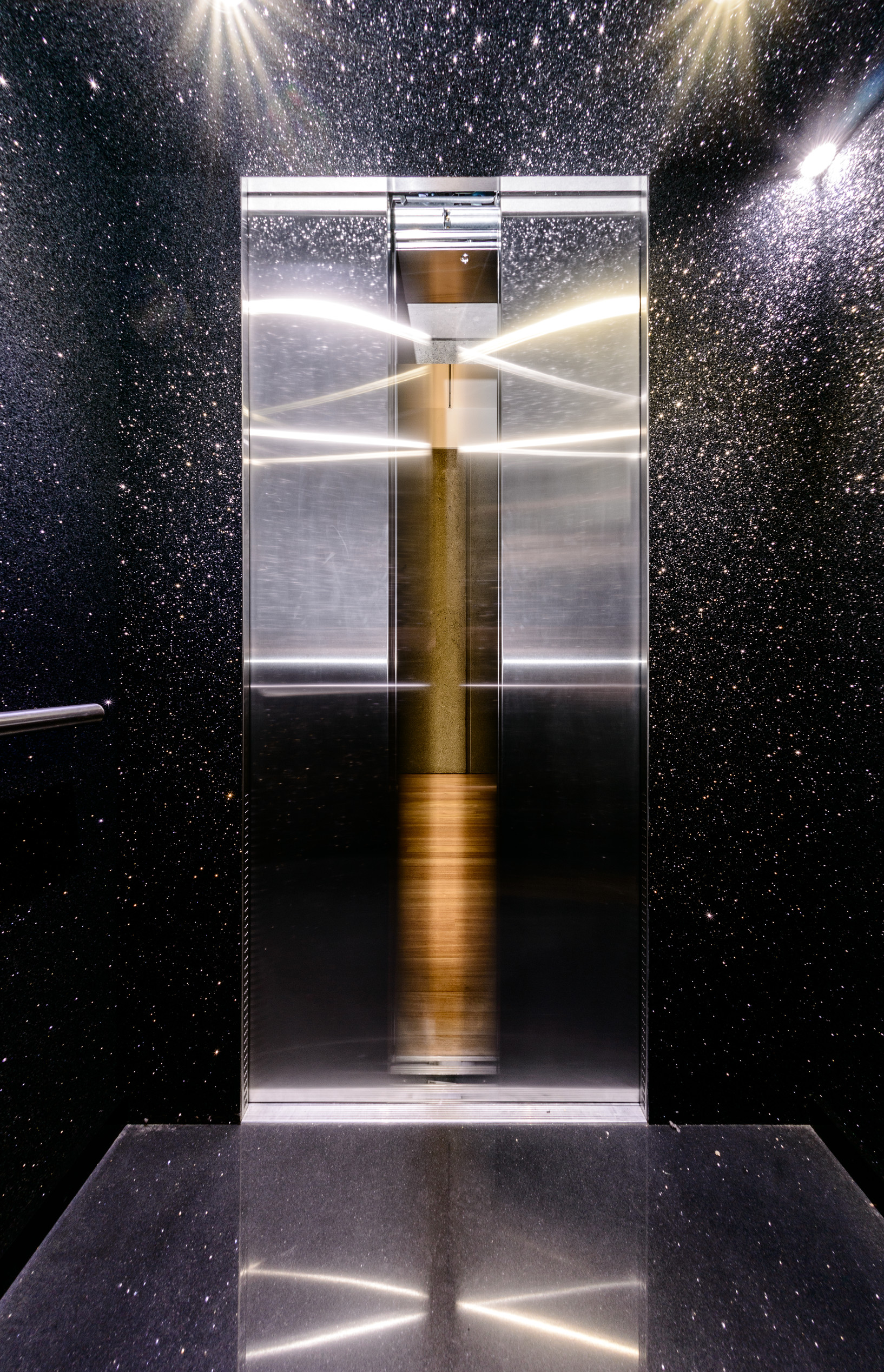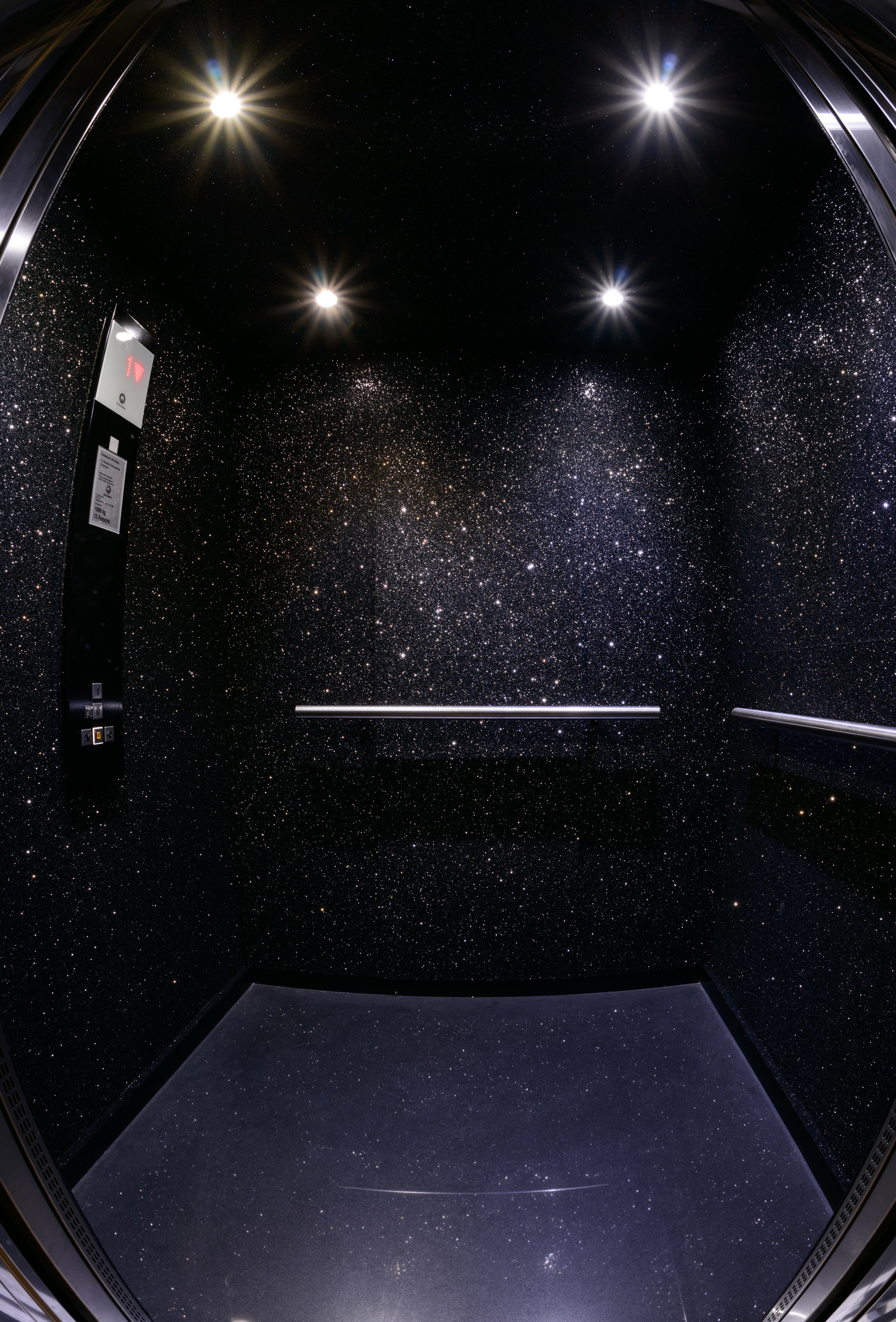 This exhibition is now closed
Reuben Paterson's sparkling elevator installation offers an unexpected space for contemplation and connection.
Reuben Paterson has covered the walls and ceiling with a dense, velvety black, glitter sprinkled cloth: the effect is like travelling through a dark sky powdered with stars. In Māori cosmology, the separation of the sky and earth brings forth Te Ao Mārama, the world of light, and signals the coming of knowledge. Dancing with a thousand points of reflected light, Paterson's installation alludes to traditional navigation as well as to the Māori name of the Gallery building, Te Puna o Waiwhetū – the waters in which stars are reflected.