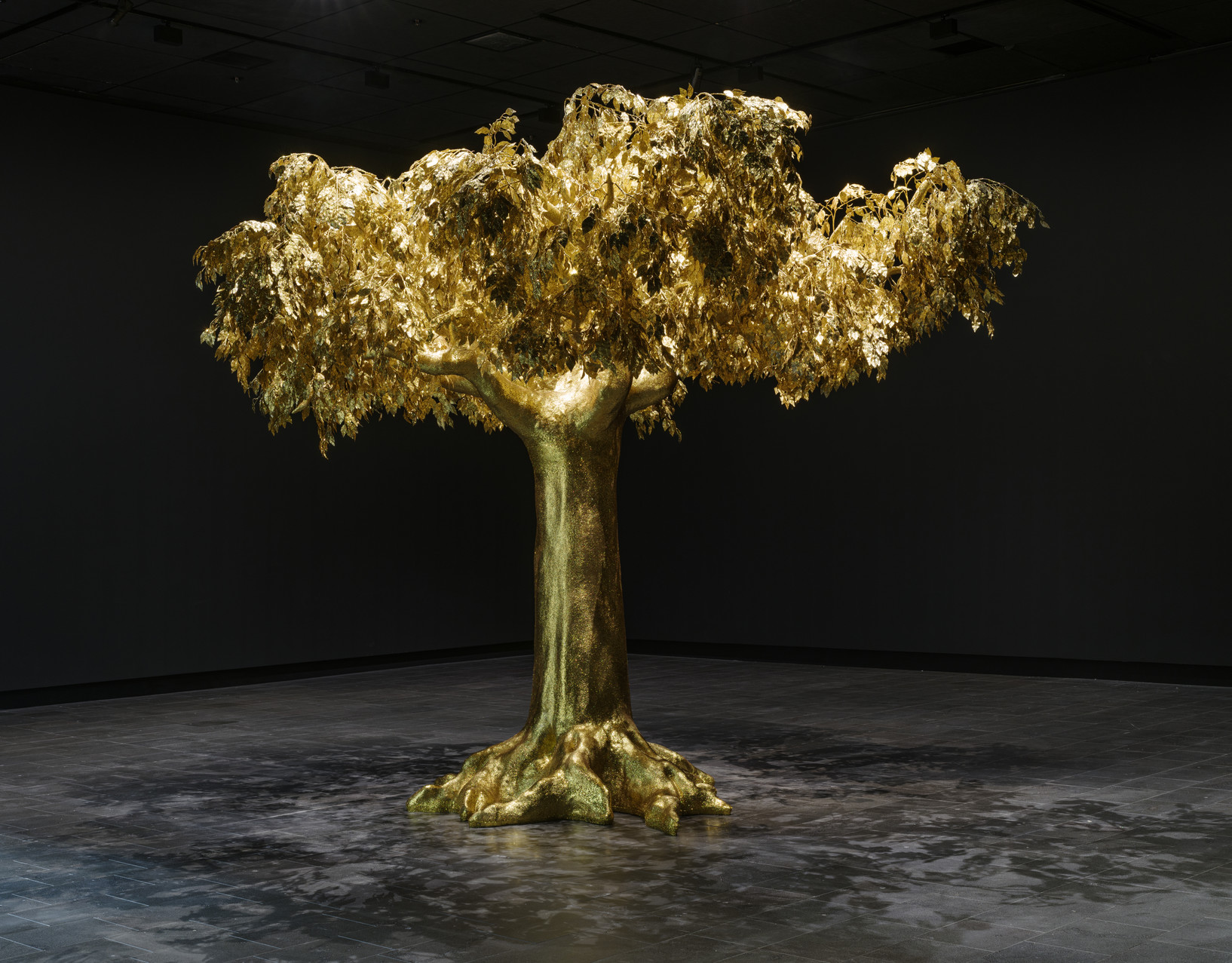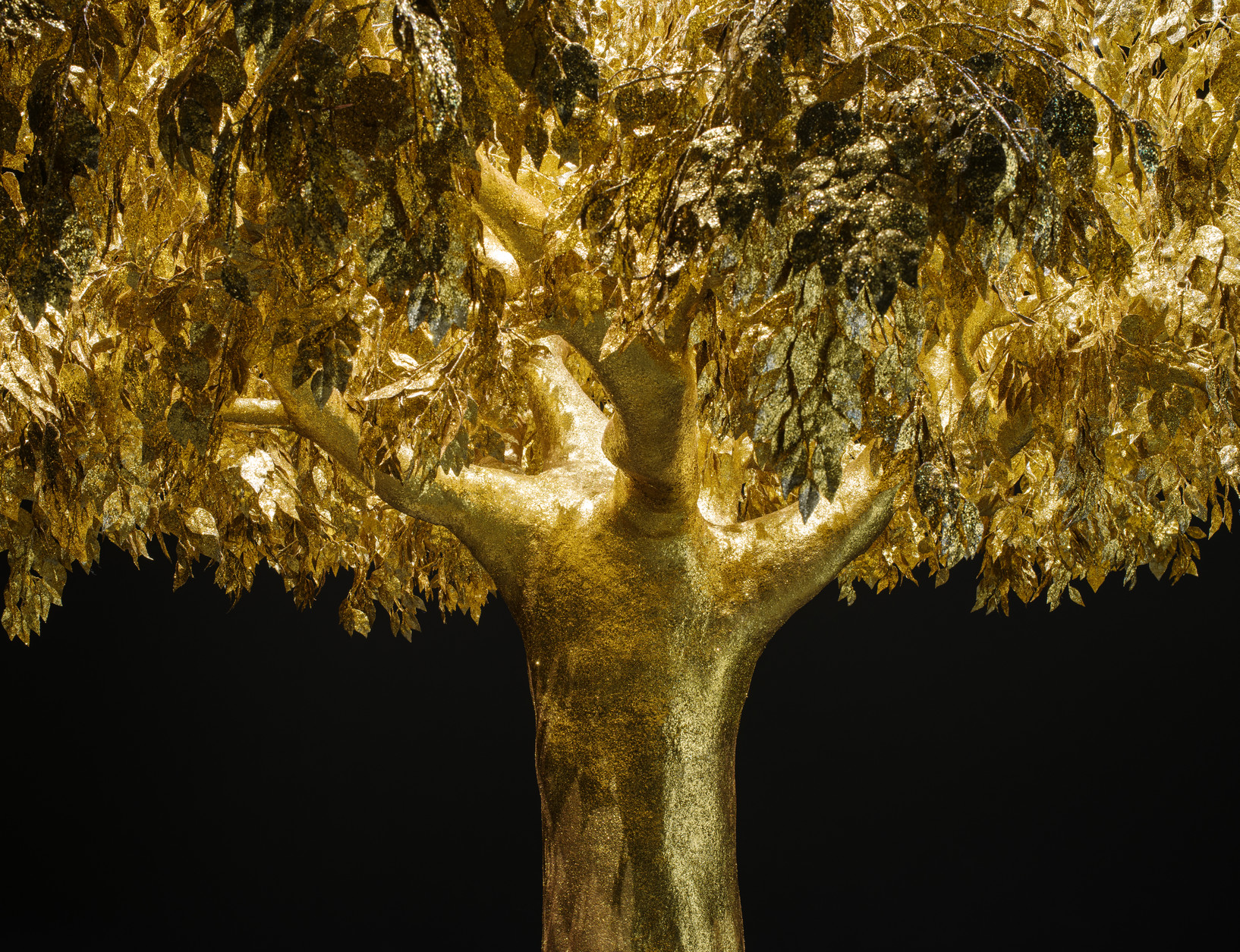 This exhibition is now closed
Share a moment of magic and possibility under glittering golden leaves.
Trees – their roots firmly grounding them in the earth as their branches reach up into the sky – have long been regarded as connectors between human and spiritual worlds. In Māori cosmology, it was Tāne, the forest god, who pushed apart his earth mother Papatūānuku and sky father Ranginui to create Te Ao Mārama – room and light for people. This life-sized hand-sculpted tree created by Aotearoa New Zealand artist Reuben Paterson (Ngāti Rangitihi, Ngāi Tūhoe, Tūhourangi, Scottish) shimmers seductively between worlds, linking nature and invention, reality and illusion, the past and possibility.
Date:


30 October 2021 – 30 January 2022

Curator:
Felicity Milburn
Exhibition number:
1121