B.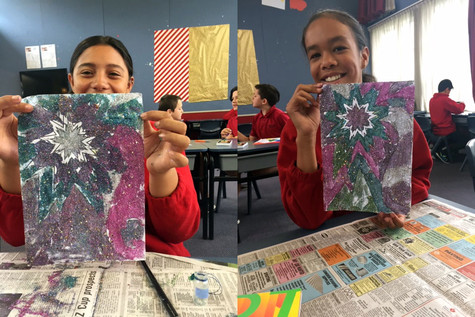 Bishopdale School Rulez
Note
These Year 6 students at Bishopdale Primary School have knocked it out of the park with their AMAZING glitter artworks from our new ART-TASTIC activity book.
A big CHEERS to Nesian McCausland and Shakaia Clemens for sharing their creativity and all-round awesomeness. And kia ora to Reuben Paterson for the inspiration. #allthatglittersisgold
You can check out our ART-TASTIC book here.
Related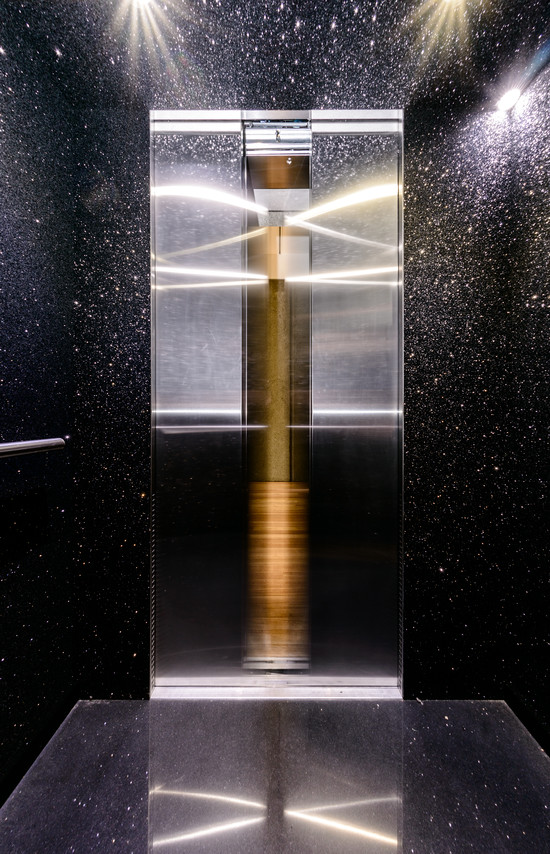 Reuben Paterson: The End
Reuben Paterson's sparkling elevator installation offers an unexpected space for contemplation and connection.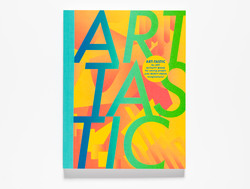 $29.99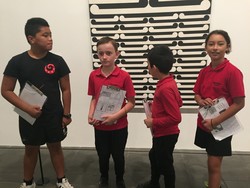 Jairus, Hault, Murtaza, Acacia, Jessica, Peteseta, Brook and Aiyanna from Bishopdale Primary School brought their A-game to the Gallery last week when they came to see our show 'Gordon Walters: New Vision'.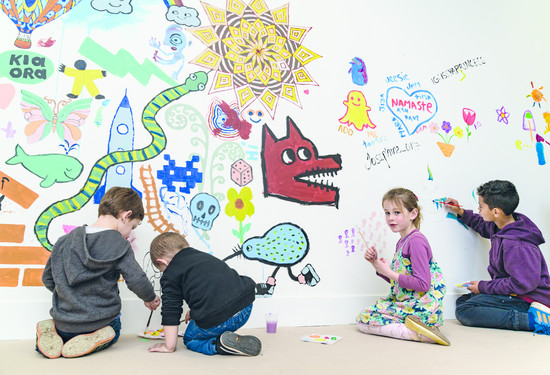 Wall to Wall
Pick up a paintbrush and make your mark on the Gallery walls.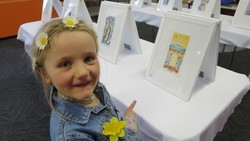 The annual exhibition of Muka Studio lithographs by international artists especially for kids is back!