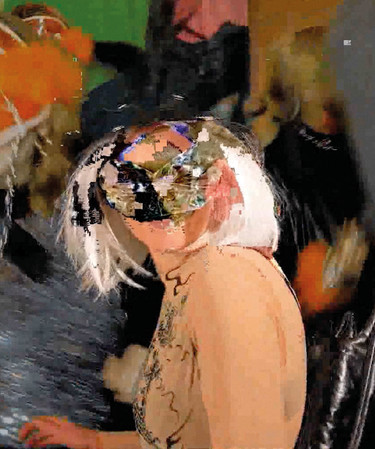 Director's Foreword
It's my pleasure to welcome you to B.211, our first Bulletin for 2023. After the challenges of the last few years, it has been refreshing to see the city, and our Gallery, buzzing with visitors, entertainment and activity over the summer.
B.211 marks the twentieth birthday for Christchurch Art Gallery Te Puna o Waiwhetū, which officially opened to the public on 13 May 2003. When the building first opened, no one would have predicted how challenging some of the next two decades would be for the Gallery, Ōtautahi and the world as a whole. When our tenth birthday rolled around the Gallery was closed for earthquake repairs, so we celebrated with a multi-site exhibition and a street party; in a wee riff on Lesley Gore's 1963 song the theme was, 'it's our party, and we'll cry if we want to'.
Despite the local and far-reaching disruptions we've all experienced over the past years, we feel privileged to have a fantastic and much-loved building (many of our international visitors assume that it's a post-earthquake new build), a strong and diverse programme of exhibitions and events, and a rich, varied and growing collection. We also continue to receive incredible support from artists, through the Friends of Christchurch Art Gallery, the Christchurch Art Gallery Foundation and its Together partners, and a range of generous sponsors and supporters.
We plan to mark the twentieth year of this building at our annual Foundation dinner later in the year. But I'd like to take this moment to acknowledge all Gallery staff, past and present. In particular, my thanks go to my predecessors: Tony Preston, whose vision and work, alongside a generous group of donors and fundraisers, made this incredible building a reality; and Jenny Harper, who helped navigate some incredibly challenging times, and introduced our Foundation's Together endowment. When completed, the endowment will provide wonderful additional financial support to further the Gallery's collecting ambitions.
In an important staffing development, we are delighted to welcome Chloe Cull as our pouarataki curator Māori. This newly created position builds on the excellent work done by Nathan Pōhio to enrich both our exhibition programme and our collection development with a perspective grounded in mātauranga Māori. Chloe (Ngāi Tahu, Ngāi te Ruahikihiki) has worked in both arts and education since moving to Ōtautahi in 2017 and has excellent connections with the local arts community. Her interest in building strong relationships and elevating stories that have been insufficiently acknowledged within our institutions make her a perfect fit for Te Puna o Waiwhetū and we're greatly looking forward to what we can achieve together. Nau mai, haere mai, Chloe!
We're also very pleased to have been able to appoint Jane Wallace for a twelve-month internship as curatorial assistant, an opportunity made possible through funding from Creative New Zealand. Jane will be working closely with Melanie Oliver to develop a large-scale contemporary exhibition for November.
In this issue of Bulletin, Peter Vangioni takes a look at our collection of hand-printed modernist prints, which are currently featured in the exhibition Ink on Paper: Aotearoa New Zealand Printmakers of the Modern Era. This exhibition is complemented by a wonderful new publication of the same name, which you can find in our Design Store and online. Melanie Oliver interviews Fijian-Australian artist Salote Tawale, who is currently developing her forthcoming Ripple exhibition while staying in Sutton House. Felicity Milburn explores the power of absence in art in anticipation of a new exhibition that will open in April, and artist Laura Duffy talks to Melanie about queer ecologies, technologies and archives. Our My Favourite comes from Florida- based writer Chloe Lane and our Pagework is provided by London-based artist Sriwhana Spong.
The collection is at the heart of our new ground- floor exhibition Die Cuts and Derivations, which brings new acquisitions into conversation with works that have been part of the Gallery's history for decades, like Neil Dawson's captivating optical installation Seascape (1979), last shown at the Robert McDougall Art Gallery.
With the Canterbury Museum about to close for major refurbishments, we're excited to be developing a significant historical exhibition in collaboration with Hatesa Seumanutafa, associate curator human history (Māori and Pasifika). Ship Nails and Tail Feathers: Historic Treasures from the Collections of Christchurch Art Gallery Te Puna o Waiwhetū and Canterbury Museum will feature fascinating and unusual paintings, prints and objects. Later in the year we'll be bringing together works by some of the most exciting artists in the Aotearoa contemporary art scene for a major exhibition across our ground-floor galleries. We're also preparing to welcome a very special taonga back to Aotearoa this winter as Matariki rises – all will be revealed closer to the time. It's going to be a big year at the Gallery, and I'm looking forward to sharing it with you all.