Bulletin Magazine
Bulletin 110
Download PDF
October/November 1997
Contents include
Margaret Stoddart exhibition
Caroline Williams exhibition
Cranleigh Barton drawing award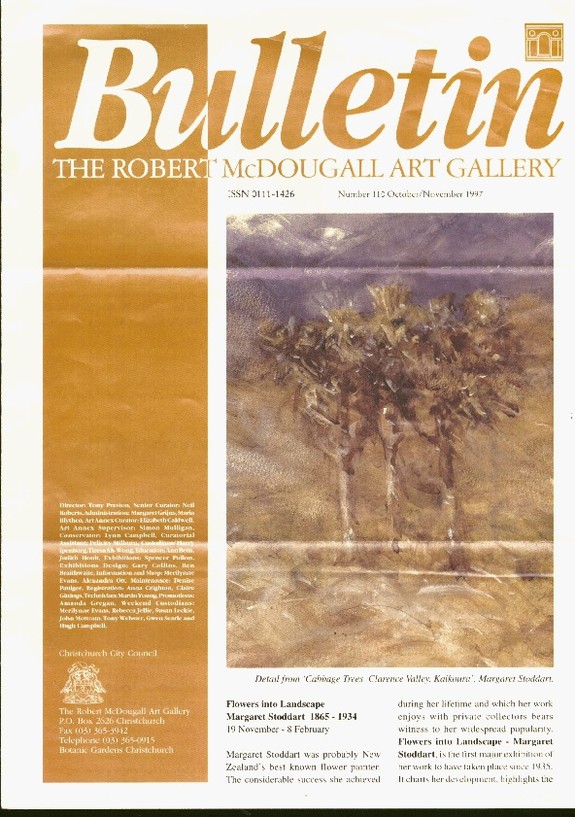 ---
Related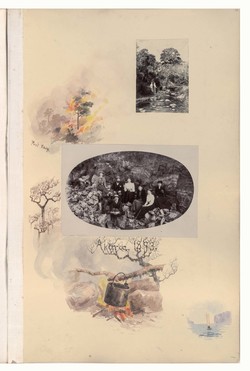 Exquisite Treasure Revealed
Canterbury Museum holds two albums compiled by Diamond Harbour artist Margaret Stoddart. The older of the two, containing images featured in this Bulletin, and itself currently exhibited in the Gallery, covers the period 1886–96. The album is handsomely bound in maroon, and stamped M.O.S. in gold. It contains a sort of travelogue by way of black and white photographs set amongst decorative painting, mostly of native flora, with some locality and date information.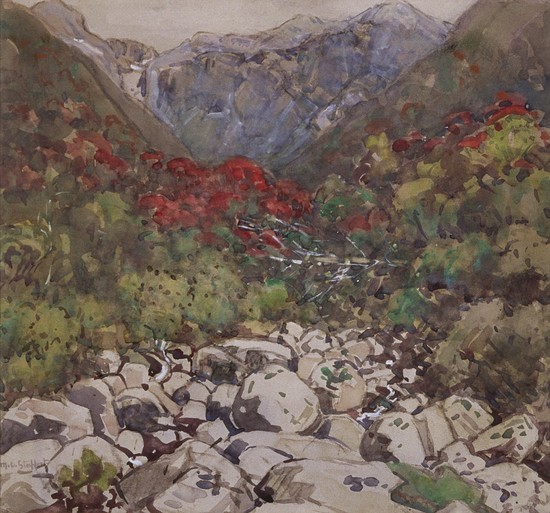 Nature's Artist
The dazzling watercolours of an adventurous and trailblazing Canterbury artist.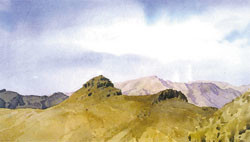 Picturing the Peninsula
A selection of works by some of New Zealand's most significant historical and contemporary artists responding to the unique landscapes of Banks Peninsula Te Pataka o Rakaihautu.