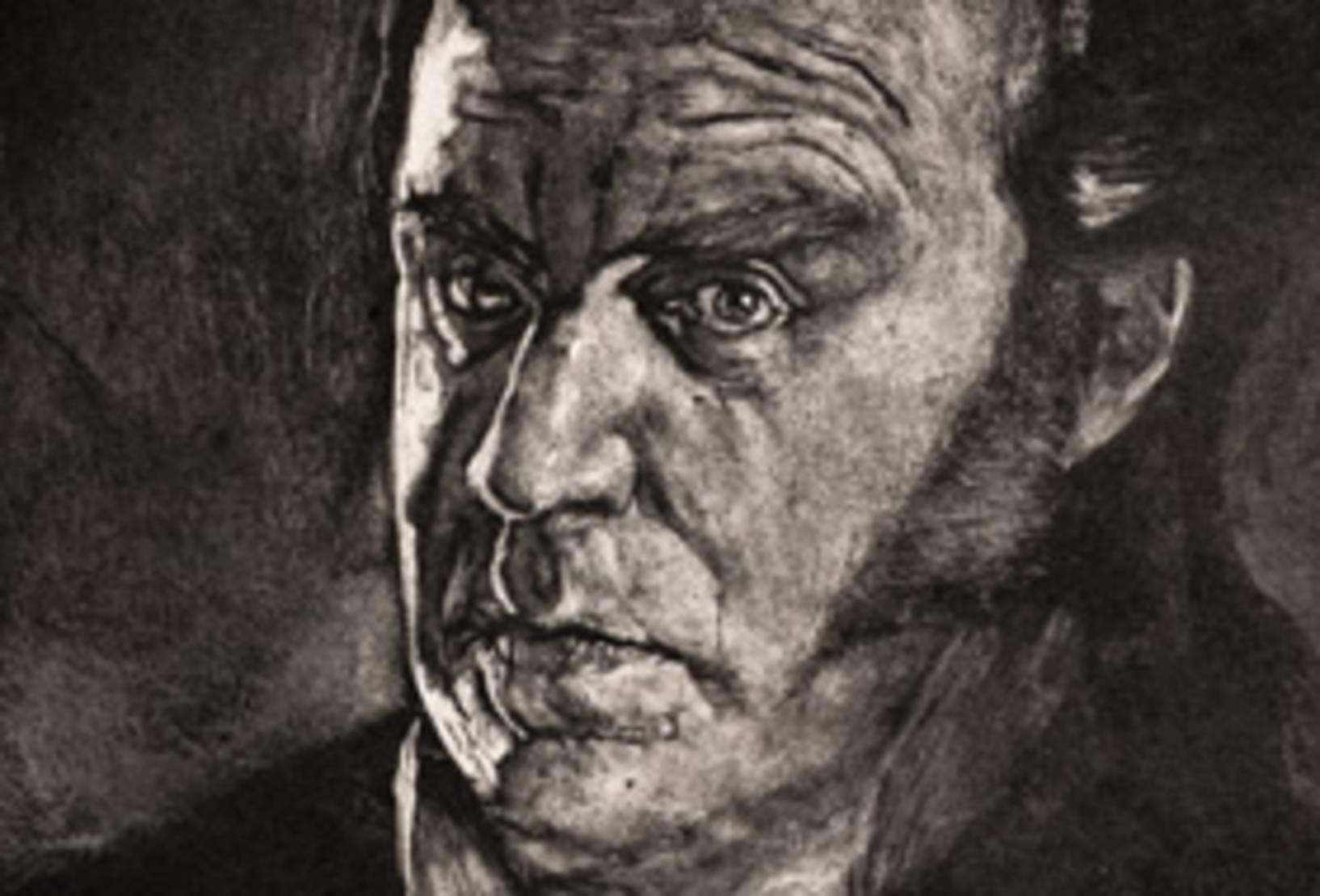 This exhibition is now closed
Jason Greig's two larger-than-life oval portraits are drawn from the key characters, Jekyll and Hyde in Robert Louis Stevenson's classic novel of 1886, Strange Case of Dr Jekyll and Mr Hyde.
Mr Hyde, resplendent with top hat and serpent-handled cane, stares menacingly over at the troubled looking Henry Jekyll MD. Stevenson's novel explores the dual personalities of Jekyll, a seemingly mild-mannered doctor who, unable to suppress his dark side, transforms into Mr Hyde. The author's insights into Jekyll's torment between good and evil have been a formative influence for Greig, who has continually been drawn to representing the darker impulses of human nature through his art.
Exhibition number 914
Date:


18 July – 29 August 2012

Location:
Forecourt

Part of