B.
Jekyll and Hyde
Behind the scenes
Jason's Greig's exhibition The Strange Case of Dr Jekyll & Mr Hyde is currently on show at the Ashburton Art Gallery and it's well worth the drive from Christchurch.
For me, this exhibition is one of the highlights of the year so far. Greig's work has moved in leaps and bounds over the past two years; his monoprints are more assured, the shadows denser, the scale larger. I really get a sense that he is doing the hard yards – putting in the time and working hard but at the same time really enjoying what he is doing, something that can prove elusive for many of us.
When I look at the works in this show Greig's technical abilities are readily apparent, but so too are the marks of an artist who allows the monotype medium to do its own thing — those serendipitous effects that are achieved through his printmaking processes. The way ink is manipulated on the formica plate and how it reproduces on the paper as it is fed through the etching press create a process that requires the artist to let go of the technical a little and allow the print to go its own way. My favourite from The Strange Case of Dr Jekyll & Mr Hyde has to be the two portraits hung side by side at the entrance – Jekyll and Hyde.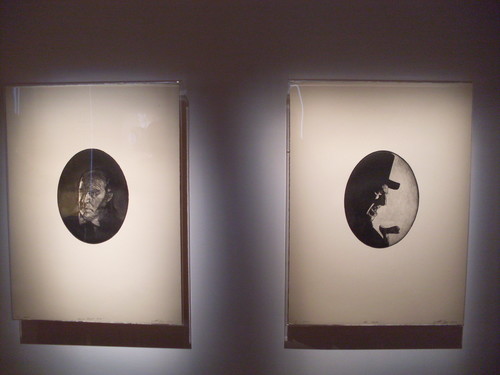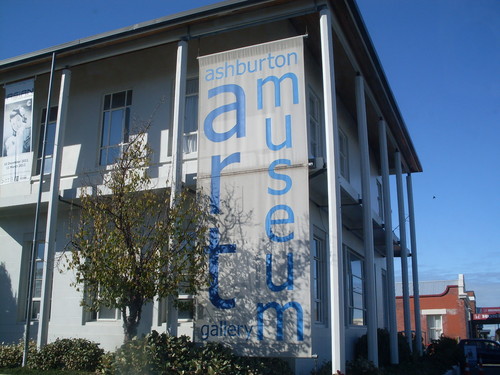 Plans to construct a new building to house the Ashburton Art Gallery and Museum have drawn a lot of consternation from the local community recently, including a protest rally which you can read about here. The gallery has held some diverse exhibitions in recent times including Heather Straka's The Asian, a collection of historical British watercolours from Te Papa, Marian Maguire's The Labours of Herakles as well as Albrecht Dürer and 16th century German Printmaking. By having such shows alongside work by local artists the Ashburton Art Gallery projects a more relevant national outlook.
If you are in Christchurch and a fan of Greig's work do make the effort to visit The Strange Case of Dr Jekyll & Mr Hyde. Make a day of it: lunch in Ashburton and return back to Christchurch via the stunning Inland Scenic Route.