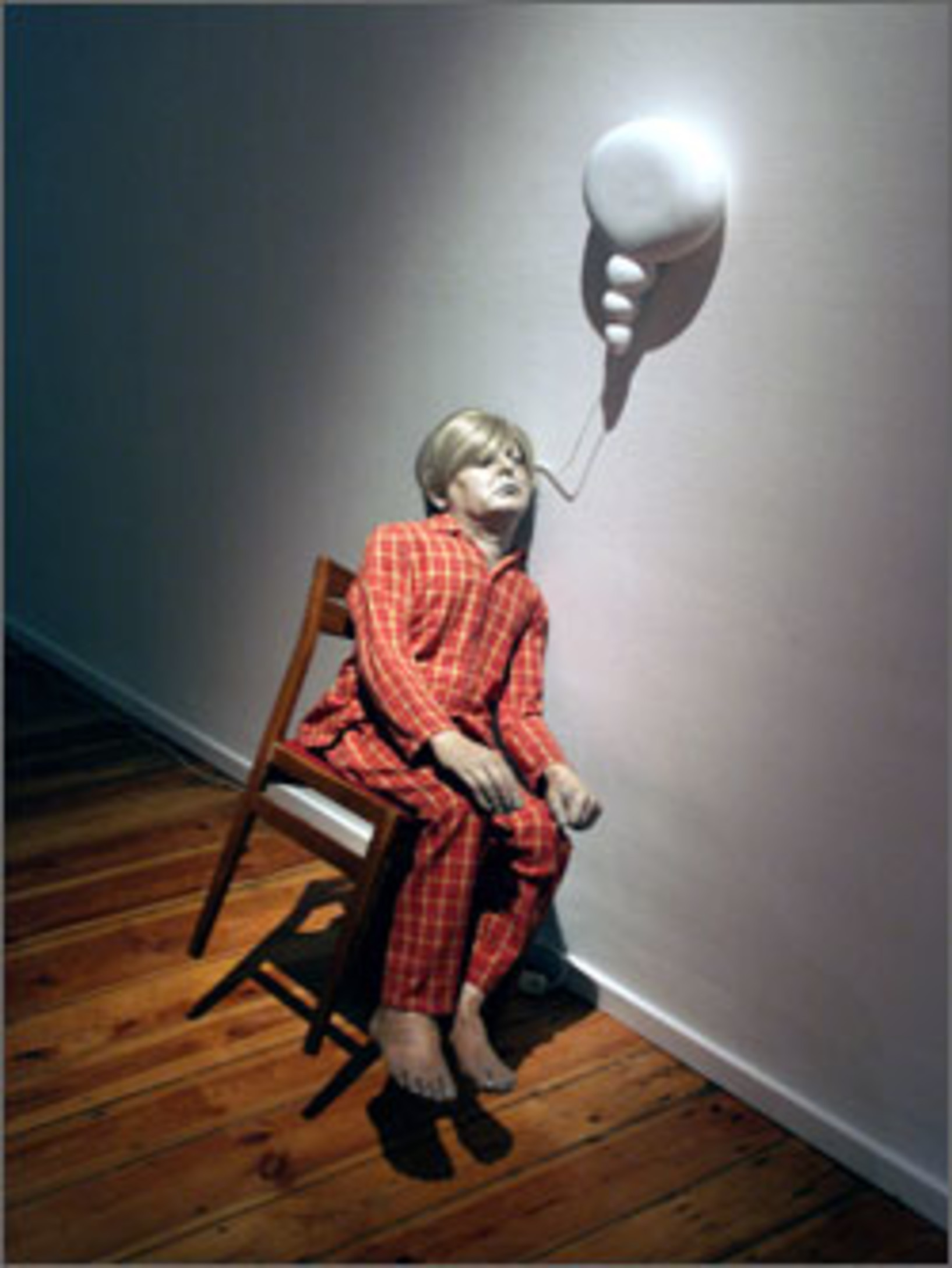 This exhibition is now closed
An eclectic mix of new additions to the Gallery's collections including paintings, sculptures, photography, prints, glass and ceramics.
An exciting eclectic mix of new additions to the Gallery's collections including paintings, sculptures, photography, prints, glass and ceramics. The exhibition provides an exciting first glimpse of our latest acquisitions, of which several more – including significant works by Judy Miller, Andrew Drummond, Milan Mrkusich, Yvonne Todd, Jude Rae and Ben Cauchi – are also currently on display in the permanent collections galleries upstairs.
The Gallery has a policy to collect important works of art that enhance and build on its permanent collections. Art is acquired through various means. The Gallery has an allocated annual budget solely for the purpose of purchasing artworks, which are selected by members of an acquisitions committee comprised of the director, the visitor experience manager and the curatorial team. Works are identified and recommended for acquisition after having been assessed by a specialist conservator, the registrar and the programmes and education team leader.
Artworks are also received as gifts, bequests and donations. The Friends of the Gallery have recently given three major works to the collections. Tony de Lautour's Underworld 2 of 2006 is one of his largest paintings to date and a key work from his recent series. Ronnie van Hout's mixed media sculpture Ersatz (Sick Child) makes a welcome addition to the Gallery's holdings of this artist's work.The third work is Toss Woollaston's 1952 painting Greymouth with Tower. This is one of Woollaston's finest works from his time living in Greymouth during the 1950s when he supplemented his career as an artist going door to door as a Rawleigh's salesman.
The photography collection has also grown substantially since 2004 with acquired works by Margaret Dawson, Bill Culbert, Laurence Aberhart, Anne Noble, Mark Adams, Len Wesney and Peter Peryer. A nineteenth-century photographic portrait of Ana Rupene and her daughter Huria by the Foy Brothers of Thames, which also happens to be the original for the Gottfried Lindauer oil portrait in the collection, is another recent addition that signals the recognition of this era of photography as significant for collecting.
A second photograph by Mark Adams recently acquired for the collection is a close-up portrait of the painter Tony Fomison. Taken on the road between Tai Tapu and Birdlings Flat on Banks Peninsula during a southerly storm in late autumn of 1972, Adams captures Fomison in a defiant mood. Other highlights include John Pule's suite of twelve lithographs titled Restless Spirit (2000), in which excerpts from his novel The Shark that ate the Sun unfold alongside his imagery. Printed at Christchurch's PaperGraphica studio, this large suite is a major example of Pule's printmaking output, an increasingly important component of his oeuvre.
The Gallery has also added a substantial number of works by printmaker Eileen Mayo to the collection, including several prints from her New Zealand period along with an important collection of 18 gouache paintings from her Rare and Endangered Birds of New Zealand series commissioned by W. Gregg and Co. in 1976. Most people over 30 will remember the bird cards that came free with packets of Gregg's jelly crystals at the time.
PETER VANGIONI AND KEN HALL
Peter Vangioni is Curator (Works on Paper) at the Gallery. Ken Hall is Curatorial Assistant (Historical Art) at the Gallery.
Extract taken from Bulletin 149 June–August 2007.
Exhibition number 772

Date:


8 June – 1 July 2007

Exhibition number:
772
Collection works in this exhibition
65 items