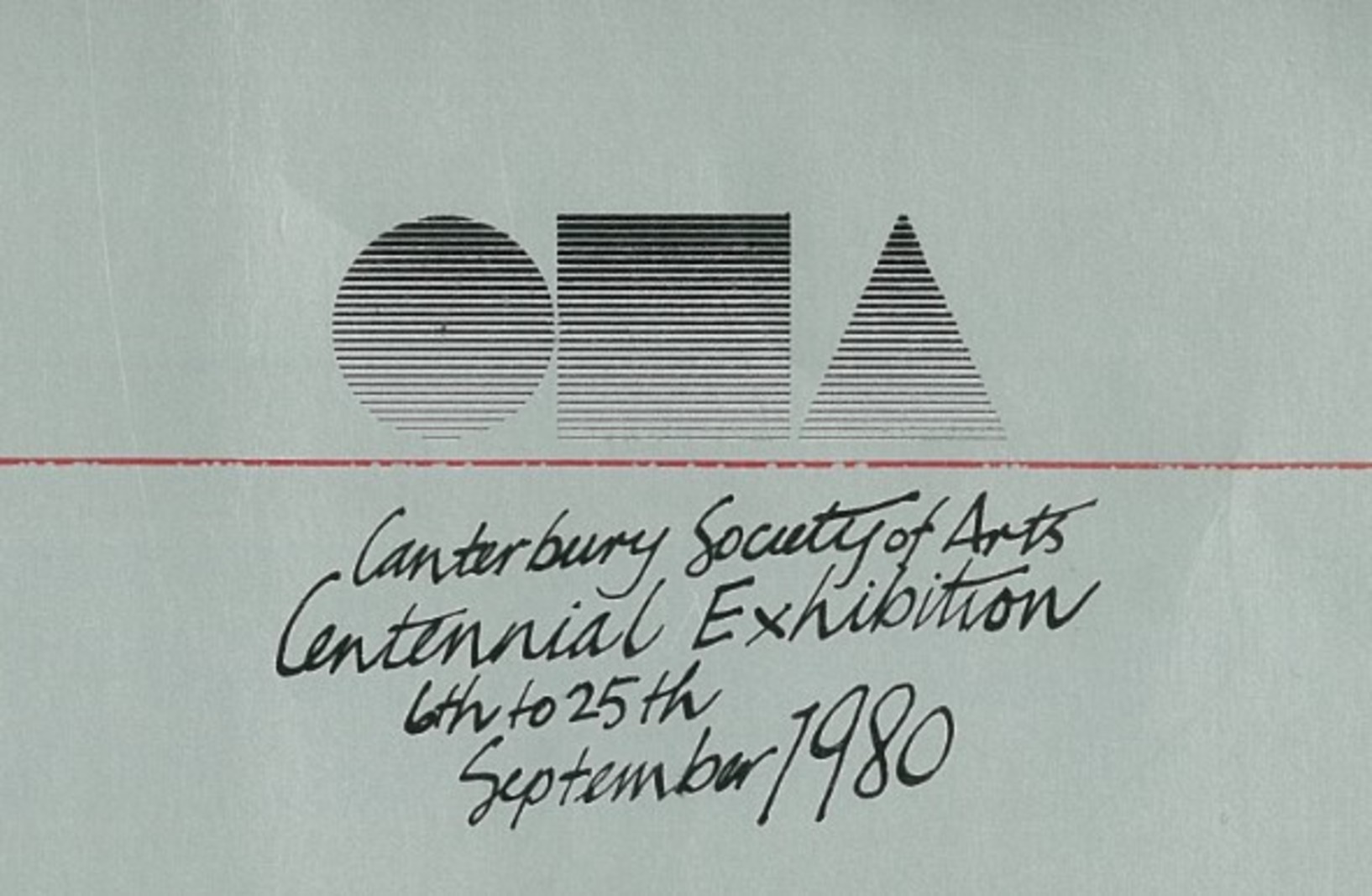 This exhibition is now closed
Canterbury Society of Arts
To mark the founding of the Canterbury Society of Arts a century ago the McDougall will be mounting an exhibition of some 67 works including painting, sculpture and craft, mostly drawn from the public collection. Through these works it is hoped that the changing face of art in Canterbury from 1880 to the present will be revealed. A comprehensive survey catalogue tracing the history and development of the Society from its beginning will accompany the exhibition. The research and writing of this, which commenced in November 1978, has been the task of three successive researchers: Misses Tina Barton, Lyn Gallagher and Susan Foster – all employed on the Government's Temporary Employment project.
It is perhaps apt that the McDougall on behalf of the city, should take the initiative to sponsor the writing of a history and host such an exhibition as recognition of the part the Canterbury Society of Arts has played in the cultural life of Christchurch over the years.
At the time of its foundation in 1880 the Canterbury Society of Arts has a group aiming to foster the amateur artistic activities of the city. By the 1890's the Society was flourishing with dramatic annual increases in its membership and a strong authoritative voice over the arts in the community.
The first decade of this century saw the Arts Society assuming a social role, with the Arts Society exhibition openings forming the most dazzling events on the city's social calendar. Their permanent collection had grown significantly creating storage problems for the young society and a basis for an aspiring city collection. Important amongst these were British works which greatly outnumbered their holdings of New Zealand work.
The Twenties and Thirties saw a rise to prominence of the N.Z. artists and the consideration of what came to be known as the "Canterbury School". Artists like Nicoll, the Kellys, the Wallworks and the Lovell-Smiths had all close relationships with the Canterbury College School of Art and were now leaders in the Canterbury artistic community.
Following World War II the Robert McDougall Art Gallery, which had been established in the early 1800's assumed the role of city art gallery and the Society started to search for new directors. New experimental ideas were used by a succession of directors establishing for the Society a new place in the Caterbury art world and one which it continues to hold today.
('Canterbury Society of Arts', Bulletin, No.11, September/October 1980, p.5)
Exhibition number 248
Date:


11 October – 2 November 1980

Exhibition number:
248
Collection works in this exhibition
52 items