Exhibitions
Events
On display
Greg Malcolm Record Release Gig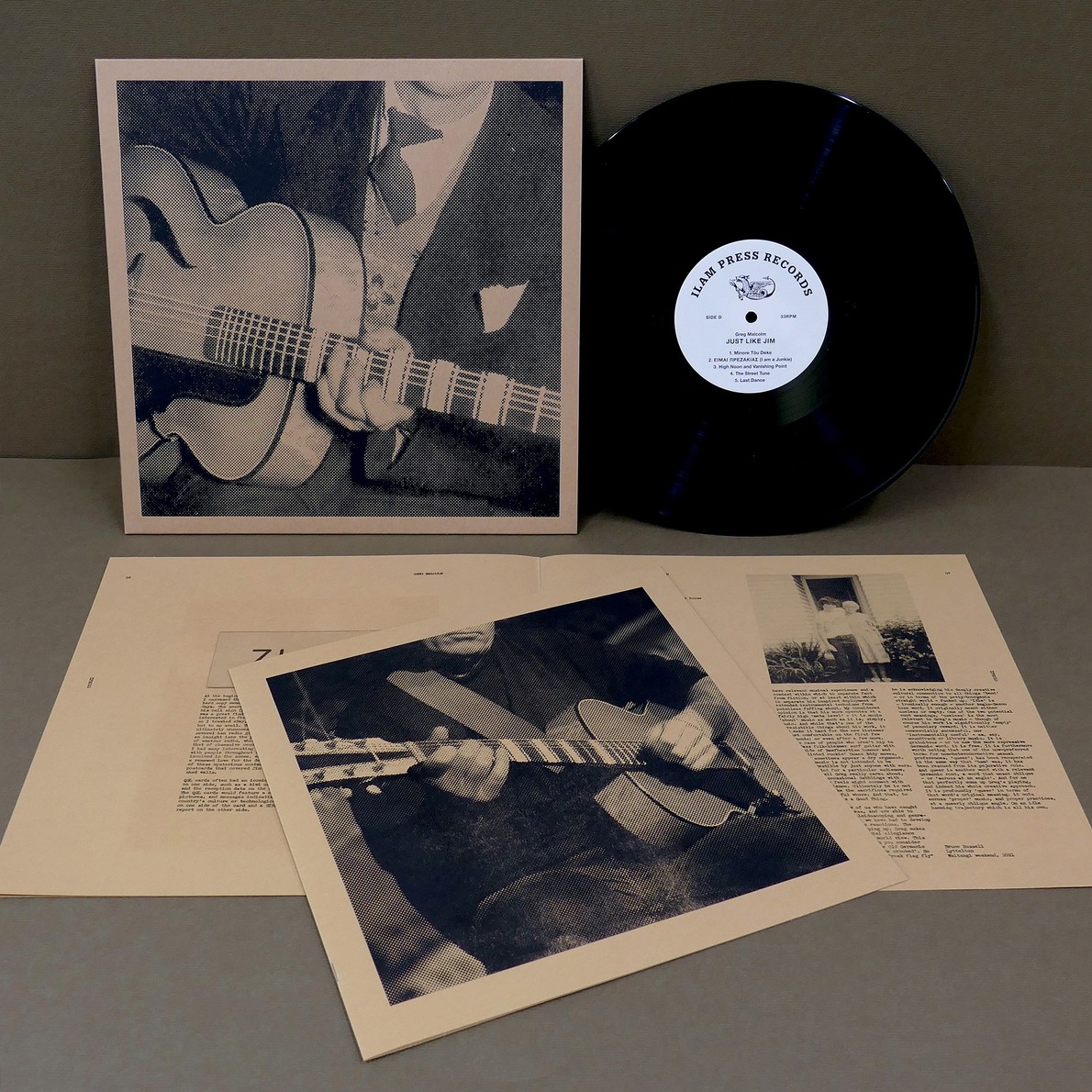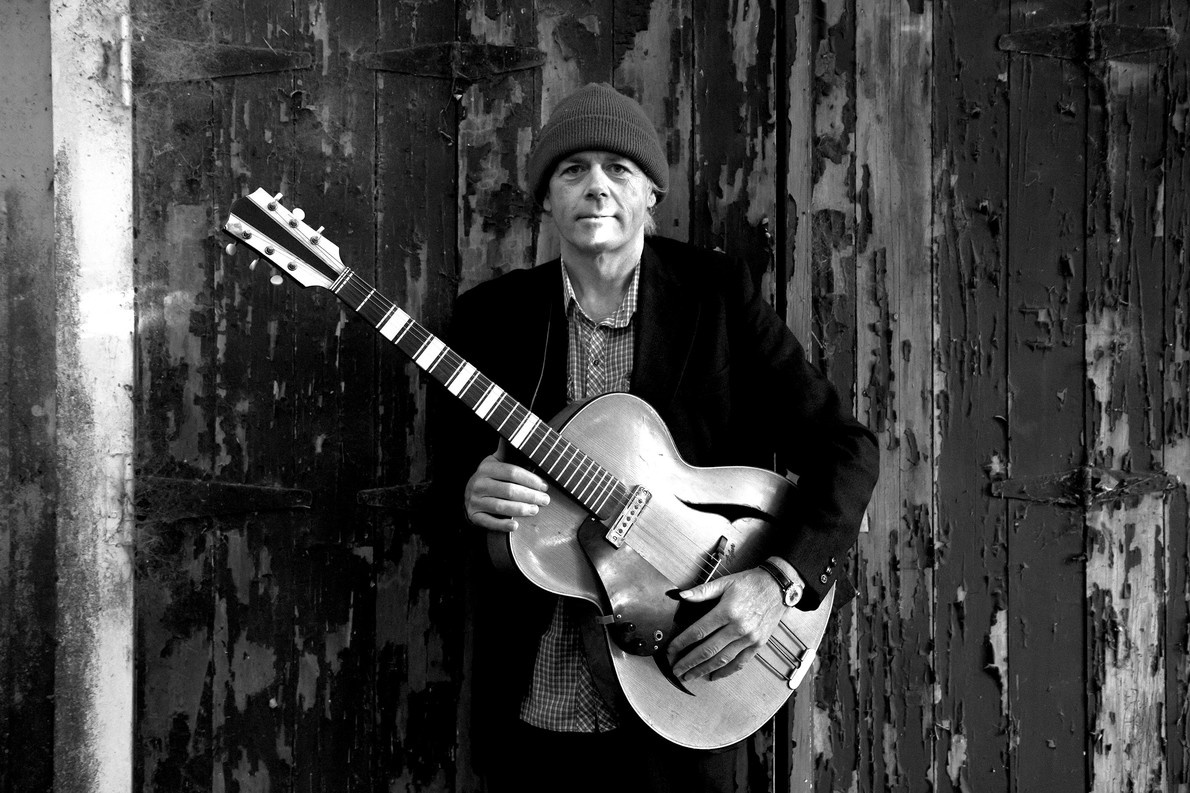 Musical Performance
Wednesday 25 May 2022 / 6pm
Bayleys Knight Frank Foyer
Free
A live solo performance by Greg Malcolm to celebrate the launch of his new record Just Like Jim, produced in partnership with Ilam Press Records and the Gallery.
One of Aoteroa's most articulate experimental guitarists, this new album sees Greg committing himself to a 1950s Hofner archtop guitar he inherited from his late grandfather, Jim Spence. In a stripped-back sonic setting Greg fuses his long-running interests in traditional rembetika and klezmer music with memories of his grandfather's interests in 'ham' radio while taking the restored guitar to its outer limits.
The limited edition 12-inch vinyl release is packaged in a bespoke screen-printed cover with large format 8-page booklet containing extensive liner-notes by Greg Malcolm and Bruce Russell, designed and printed by Luke Wood at the Ilam Press. Covers screenprinted by Danny Knight-Baré. Vinyl pressing by Holiday Records (Auckland, NZ) in a limited edition of 150 numbered copies.

Records will be available for purchase before and after the performance.