B.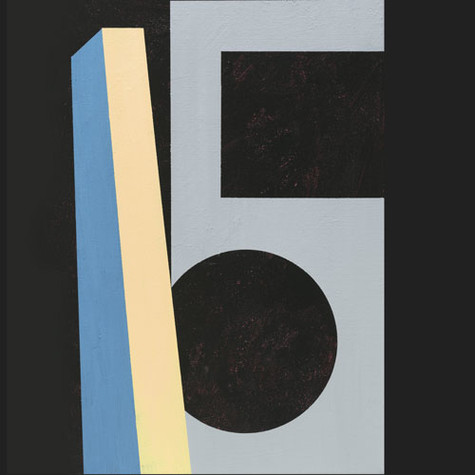 Countdown to Fifteen
News
Fifteen is our birthday party (guess how old we are…) and it's less than two weeks away! It's also the opening event for Tony de Lautour's US V THEM, which is our big winter exhibition. We asked curator Peter Vangioni and visitor programmes coordinator Amy Marr what they're most excited about in the incredible line-up for this grand birthday bash.
Peter:
Christine Voice! I first saw Voice perform live with her band Snapper in Christchurch sometime round mid-1987, when I was down on holiday from Palmerston North. They played at a grotty barn of a pub on Lincoln Road, the Old Star, but it was the perfect venue for their distortion-driven sounds. I'd never heard anything like it, and I absolutely loved that band from that point on – one of New Zealand's best. They really suited big venues. Voice mainly played hypnotic, distorted, keyboard; she and drummer Al Haig held the songs together while Peter Gutteridge and Dominic Stones ran rampant with guitars over the top of it all. Voice lives in Dunedin so it's a rare opportunity to see her perform in Christchurch and for Fifteen she is playing with Jackson Harry and L$D Fundraiser who will make the journey north.
The first time I ever experienced noise as an artform was Paul Sutherland's electric jug performance as support for Bailter Space at Christchurch's underground venue, the Subway, in 1988. Sutherland, the unacknowledged pioneering genius of New Zealand sound art, plugged in an electric jug on the dance floor, mic'd up through the PA – only he'd forgotten to put water in it and the jug just sat there, glowing white heat (Ronnie van Hout says it was red…) and making the most awful abrasive noise. Everyone in the room was on edge as they slowly retreated further and further away from it until finally the element blew with a 'pop' when Sutherland poured water in and put it out of its misery. Fricken brilliant sounds and he'll be recreating this same art noise piece at Fifteen (but this time with water in the jug).
My favourite gigs to go to in Christchurch throughout the 1980s, '90s and 2000s, right up to the Christchurch earthquakes in fact, were Into The Void and the Terminals at the Dux. I even got to drum for the Terminals at one of these legendary line-ups. Into The Void's metal-art-noise, piston-pounding beats and smartarse, wise-cracking lyrics are now about as Canterbury as a nor'west arch. This is the band's second performance in the Gallery's foyer, we must be idiots.
Amy:
Just when I think I've developed a fixed idea of what an Astro Children song should sound like, the Dunedin/Auckland based duo (Isaac Hickey and Millie Lovelock) seem to perform a complete 180 and I fall in love with them all over again. I am really enjoying the understated, dreamy quality of their new single 'Beneath the Visible Surface'. Millie's vocals float effortlessly above a dream-pop, synth-laded soundscape only weighed down by an undercurrent of frustration and quiet rage. I'm very excited to hopefully hear this track live at Fifteen
It is hard for me to accurately describe how beautiful the music Motte (aka Anita Clarke) makes so I just suggest you listen to her debut album Strange Dreams instead. I first saw her play with Indi as part of New Dawn at the Darkroom after I had just moved to Christchurch in 2015. I had never seen a violin used the way she does; layered, looped, delayed and distorted to build these incredibly haunting, atmospheric soundscapes. I have been a fan ever since and it is always an affecting experience watching her play live.
Fifteen is not only the Gallery's fifteenth birthday it is also the opening of Tony de Lautour's exhibition US V THEM so Tony had a hand in helping us come up with the line-up for the evening when we were planning the event. His suggestion was Stomping Nick and His Blues Grenade, a fusion of primitive garage punk with blues and Appalachian folk. Typically Nick Jackman is a one-man-band from Lyttelton, New Zealand, but for Fifteen he will be playing with a full band, so it should be a really amazing set. I'm pretty sure the harmonica is going to sound incredible in the foyer.
And last, but certainly not least, on our line-up is a very special DJ set from artist Tony de Lautour himself and Dance Armstrong (aka James Dann). This should be amazing and I'm very excited to hear what beats they will be laying down as we wrap up what I reckon will be easily the best evening in Christchurch this May.