B.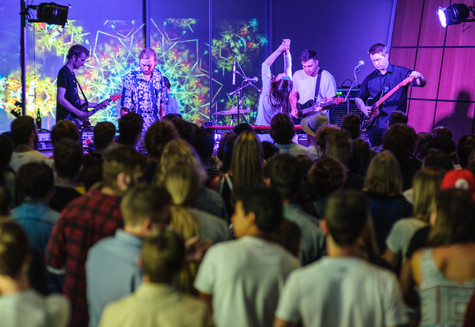 Been to some lame 'youth' events lately?
Note
Now's your chance to help create a cool event for you and your friends!
The Mix is Christchurch's Art Gallery bi-monthly late-night event – an interactive mix of art, music, film and good people. We want to run a Mix designed, curated and for under 18s – ReMix.
But we need your help. We don't want to tell you what you might like, we want you to tell us! You pick the theme, you pick the bands, you pick the performers, you pick the film, you pick the speakers.
To kick things off we are looking for a small group of passionate taste-makers to join our ReMix Committee to help curate the evening with our visitor programme coordinator Amy Marr. You don't have to be an arts student to get involved, you just need to be the kind of person who's always telling their friends about that cool new thing they're into (as well as a motivated team player). So if you are keen to take over the Gallery, have a great time and have something pretty special to add to your uni hall applications or CV send an email telling us a bit about yourself and why you want to be involved to amy.marr@ccc.govt.nz before 14 April.

The Nitty Gritty
You need to be between 13 and 18 to get involved.
You need to be free on the afternoon and evening of ReMix – 18 July 2018.
You also need to be available for four brainstorming sessions at the Gallery (nibbles provided) - 4pm on 10 May, 14 June, 28 June and 5 July.
What you'll get out of it: some great new friends, first-hand knowledge of how an art gallery works, experience in event coordination, scheduling and budgets (all the 'fun' stuff), experience working with bands, musicians, sound technicians, film screenings (the actual fun stuff).
What goes down at a Mix?
We've covered a variety of different themed Mix events in the past two years. Highlights include Fashion Forward, where we held a HUGE clothing swap, along with talks by the team behind Miss Crabb, and Big Adventures which saw us team up with Mons Royale to bring some of New Zealand's best free-skiers and bloggers to the Gallery. And of course, TechnoArt, where we worked with the University of Canterbury's HIIT Lab so the public could have a hands-on experience with virtual and augmented reality technologies.
If you have any extra questions or want more details email amy.marr@ccc.govt.nz
Related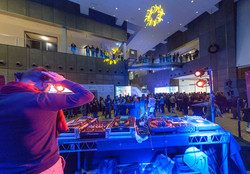 Give SAD the finger by getting down at the Gallery this May and celebrating our new light-themed exhibition Wheriko—Brilliant!

Experience a cornucopia of musical riches performed amongst the galleries of the Christchurch Art Gallery.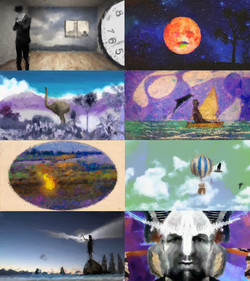 Celebrate New Zealand Music Month with a special screening of a series of animated videos by Jody Lloyd.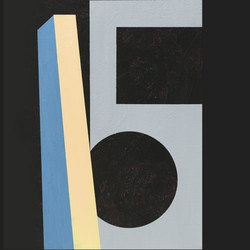 Fifteen is our birthday party (guess how old we are…) and it's less than two weeks away! It's also the opening event for Tony de Lautour's US V THEM, which is our big winter exhibition. We asked curator Peter Vangioni and visitor programmes coordinator Amy Marr what they're most excited about in the incredible line-up for this grand birthday bash.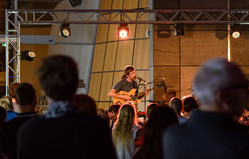 In early March we were lucky enough to have the incredibly talented Grayson Gilmour performing at the Gallery, supported by the equally talented Purple Pilgrims and New Dawn. I love these gigs, but there is a lot of work to be done behind the scenes to make sure that, by the time the public walk in the door, the foyer is gig ready. The process normally feels like a long, slow marathon with a sprint at the final corner. So here's a guide to how you too can get the NZI Foyer gig-ready in five (or six) easy steps.