1969
Acrylic on canvas
Purchased 1969
Reproduced by permission of the Hotere Foundation Trust
1110 x 912mm
69/631
1969 was a watershed year for Ralph Hotere. It was the year he was awarded the Frances Hodgkins Fellowship at the University of Otago, which led to his permanent move to Dunedin and Port Chalmers. Black Painting is not only one of the first purely abstract paintings to enter the collection, it is also the first painting by a Māori artist to be acquired. In Hotere's enigmatic series of Black Paintings from 1968 and 1969, pinstripe circles or lines pierce the void of the dark backgrounds. Black Painting was acquired from the 1969 Group Show in Christchurch by Muir, who had studied under Hotere in Auckland during the mid-1960s.
(1969 Comeback Special 27 August – 6 November 2016)
Related reading: Ralph Hotere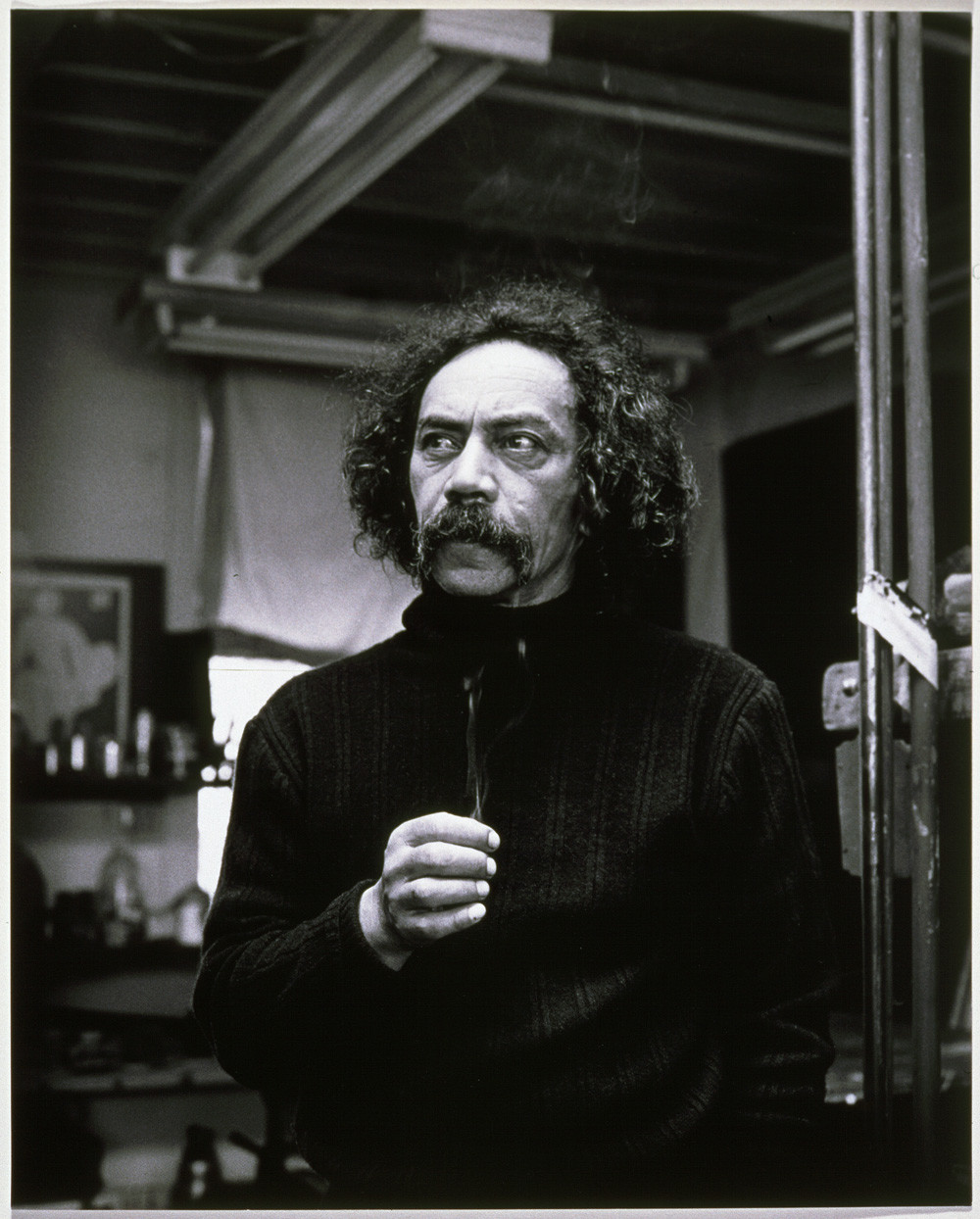 Ralph Hotere's recognition as a Member of the Order of New Zealand in the New Year was a fitting tribute to an artist whose work has truly reflected social, political and environmental issues relating to New Zealand and the wider international community throughout his career.