B.
Black Painting
Behind the scenes
14 January 2012. Posted by Peter Vangioni
Ralph Hotere's recognition as a Member of the Order of New Zealand in the New Year was a fitting tribute to an artist whose work has truly reflected social, political and environmental issues relating to New Zealand and the wider international community throughout his career.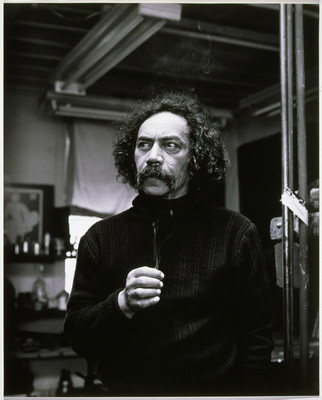 Hotere's Black Painting is one of the those works in the Gallery's collection that carries multiple layers of significance that go beyond actual aesthetic merits.
Purchased from the 1969 Group Show in Christchurch, Black Painting was the first work by Hotere acquired for the collection and its acquisition represented a major shift in the Robert McDougall's collection policy of the time. 1969 was the year in which William Baverstock was replaced as director by the much younger Brian Muir, and one of his first acquisitions was Hotere's work. Over the next few years Muir began a real focus on acquiring examples by contemporary New Zealand artists, both emerging, and well established, including Philip Clairmont, Pat Hanly, Tony Fomison, Gretchen Albrecht, Trevor Moffitt, Don Driver, Milan Mrkusich, Jacqueline Fahey, Don Peebles, Marte Szirmay, Robin White, Philip Trusttum and Michael Smither. The gates had been opened and examples by a new generation of New Zealand artists, as well as older artists such as McCahon and Walters whose work had been largely snubbed by the gallery, began to enter the collection.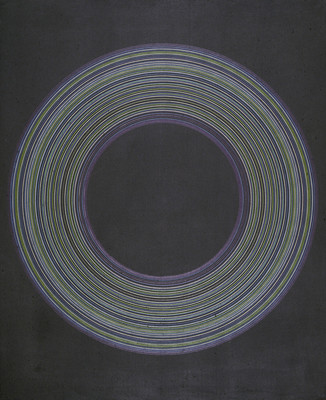 No beginning, no end – the multiple circles in Ralph's Black Painting can wield a very calming influence over the viewer, not a bad work to contemplate in the midst of all these recent aftershocks.
Here is a selection of key works by Ralph in the Gallery's collection – check it out.
Related reading: Ralph Hotere