Purchased 2012
Oil on canvas
1050 x 910mm
2012/038
1893
The Dutch painter Petrus van der Velden arrived in Christchurch in 1890 for what was intended to be a short visit to New Zealand. Staying longer than he had planned, he made an impact on the local scene as a 'real artist' from old Europe in their midst.
This painting was shown by a Christchurch art dealer in 1893, and described by a reporter:
The picture is entitled 'The Mouse-trap', and represents a boy holding the trap with a mouse in it which he has just caught. The face of the boy is beautifully painted, the expression of pleasure being very cleverly caught.
(Beasts, 2015)
Related reading: Beasts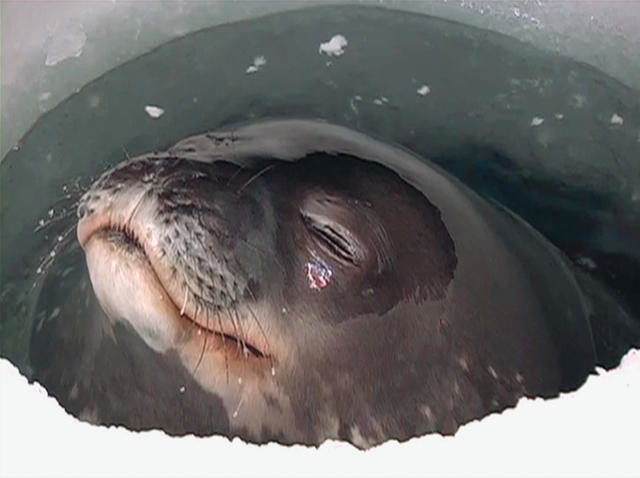 The Weddell seal inhabits the ice shelves around Antarctica, living and breeding further south on the planet than any other mammal. The known record for holding its breath is ninety-six minutes – an incredible feat which allows it time to find or make breathing holes in the ice, and to stay down long enough to capture its preferred prey, which often live very deep.
Los Angeles-based Connie Samaras made this video in Antarctica in 2005 while on a special study grant for artists and writers.
(Beasts, 2015)
The images shown here are stills taken from the video.