B.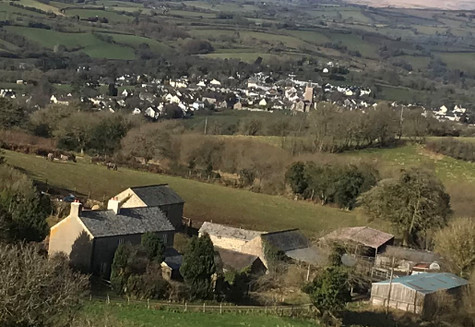 Village life
Collection
Some detective work has put us in touch with the owners of the farm painted by Evelyn Page.
A combination of local knowledge, the online Ordnance Survey maps, the good fortune that the farm depicted is listed as being the home of a herd of prize Guernseys and the kind co-operation of the English Guernsey Cattle Association enabled us to connect with Jon and Ginnie White at South Kingwell farm.
Imagine their surprise receiving an email from New Zealand asking 'Is this your farm?' Well, it was and they have sent photos of the scene as it exists today. In the background you have the high bulk of Dartmoor and in the middle distance the village of Moretonhampstead (Evelyn Page's spelling is unorthodox!). And in the foreground the largely unchanged buildings of South Kingwell farm itself.