About Us
Our People
Exhibitions and Collections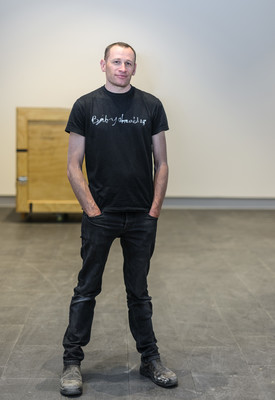 Chris Pole, Exhibition Designer
Chris works closely with artists, curators, graphic designers, conservation, and registration teams to assist in developing the visual look of exhibitions. This includes the provision of floor plan layouts, elevations, physical scale-models, and 3D renders, as well as developing architectural, mechanical, engineering, and audio-visual display solutions on a show-by-show basis. Chris has many years' experience working in art galleries in New Zealand and the UK. He describes the favourite part of his job as: 'Helping an artist's idea—either simple or incredibly complex—become a reality, and then handing it over to the public to enjoy.'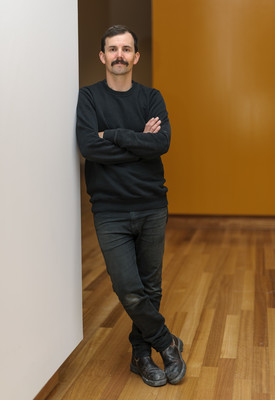 Jamie Richardson, Exhibitions Gallery Technician
Jamie is involved in the preparation, installation and de-installation of exhibitions. He is responsible for the ongoing technical requirements of the exhibitions, collections and other public programmes. Jamie has more than ten years' experience in all aspects of exhibition design and installation.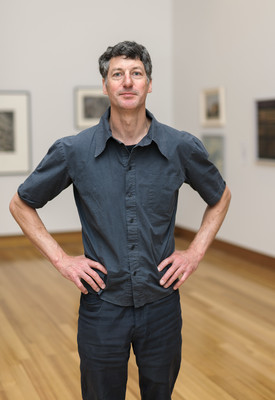 John Collie, Photographer
John photographs Gallery exhibitions, events, staff and collection works including new acquisitions. He also handles photography for Gallery publications including Bulletin, catalogues and books. He oversees production of prints for the shop, supply of images for external use and also creates imagery to be used for marketing the Gallery.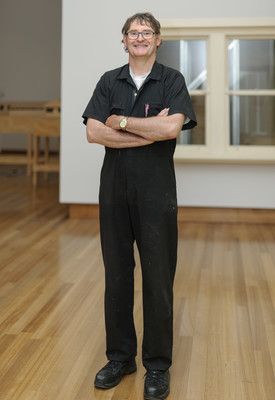 Martin Young, Workshop Gallery Technician
Martin supports our exhibitions team by fabricating exhibition fittings and furnishings for display, and making museum standard crates and boxes to protect our works of art for storage and shipping. Martin has been at the Gallery for over 29 years, and started as an exhibition technician at the Robert McDougall Art Gallery. He is a skilled craftsman who takes pride in the quality of his work.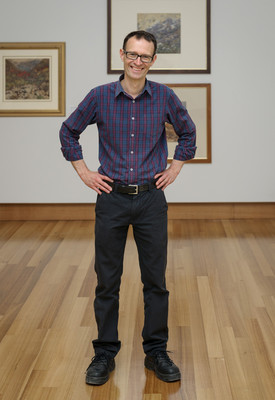 Peter Bray, Graphic Designer
Peter takes care of graphic design in the Gallery, including advertising and marketing, gallery way-finding signage, interpretative graphics and labels, exhibition graphic identities, publications and ephemera. His personal area of expertise is design for museums and cultural institutions, with a strong focus on visitor interaction and interpretation.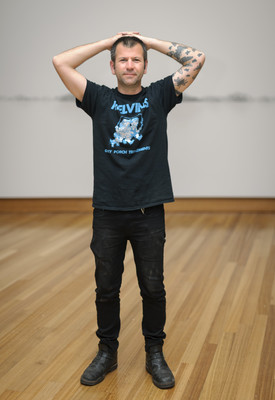 Scott Jackson, Exhibitions Gallery Technician
Scott installs and lights exhibitions, assists artists during installations, and collaborates on exhibition design work. He is also responsible for repairing, modifying and painting gallery spaces. In addition he helps conserve and store the collection, and handles packing and transporting artwork. He has a special interest in the matting and framing of works and the careful de-framing of old artworks.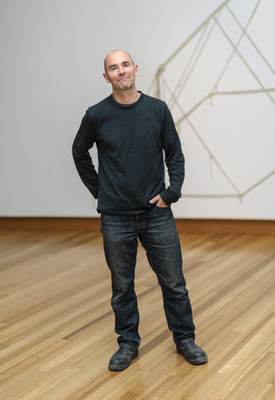 Sean Duxfield, Exhibitions and Collections Team Leader
Sean leads the Exhibitions and Collections team and coordinates the delivery of the Gallery's exhibition programme. He and his team manage the documentation, movement, storage and display of the collection as well as the preparation and delivery of loans of art. With more than 25 years' arts management experience Sean specialises in complex, challenging art installations, and the logistics of shipping works of art.