Sally Blundell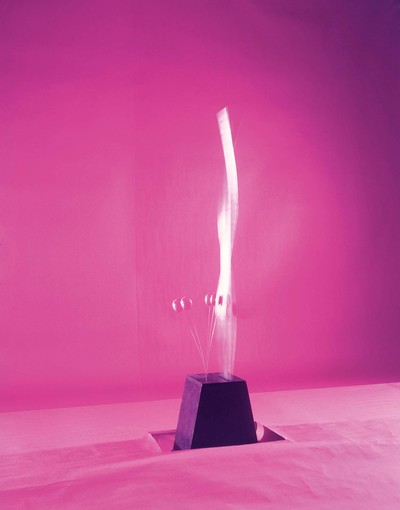 Len Lye Works
The glancing body of a hooked swordfish; the shivering skin of a panicky horse; a shiny tin kicked in rage by a young boy outside the Cape Campbell lighthouse. This triptych of memories was the inspiration for avant-garde New Zealand sculptor, painter and film-maker Len Lye's Blade (1972–4) – a vertical band of steel that curves, flexes, arches then hammers frenetically against a cork ball in a fury of light, sound and movement.
A Room of One's Own
That experience of foreignness, of working within a different geographic or cultural context, has proved a compelling stimulus for arts practices, particularly when coupled with a studio and free accommodation.
As you read this, hundreds of artists and curators from around the world are carving out a living and working space in locations made remarkable by their strangeness and/or the opportunity to live and work away from the pressure of paid work, be it in Sweden or Southland, Dunedin or Denmark, New Plymouth or the Netherlands.