Grayson Gilmour's Blow Back
Grayson Gilmour performing Blow Back, the second single off his new album Otherness, which is due out in July.
Grayson perfomed on 3 March 2017 as part of Christchurch Art Gallery's Gigs at the Gallery series.
Support came from the amazing Purple Pilgrims and New Dawn.
Video produced by Belmont Productions.
Related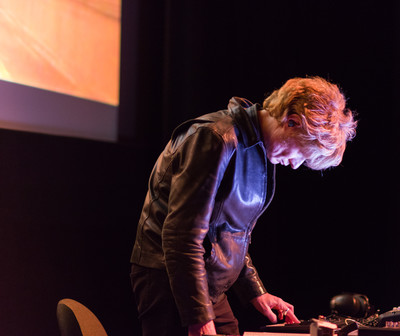 J.G. Thirlwell
J.G. Thirlwell is man of many monikers and even more projects: from the epic avant-garde electro-rock of his thirty-five-year Foetus act to scoring orchestral work; creating sound installations to writing cartoon soundtracks. Fellow sonic artist, Jo Burzynska caught up with the Melbourne-born but long-time New York-resident composer/producer/performer at the Gallery before the opening performance of his first ever New Zealand tour.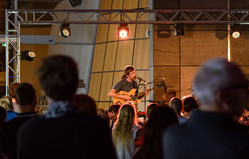 In early March we were lucky enough to have the incredibly talented Grayson Gilmour performing at the Gallery, supported by the equally talented Purple Pilgrims and New Dawn. I love these gigs, but there is a lot of work to be done behind the scenes to make sure that, by the time the public walk in the door, the foyer is gig ready. The process normally feels like a long, slow marathon with a sprint at the final corner. So here's a guide to how you too can get the NZI Foyer gig-ready in five (or six) easy steps.