Tricksters: Hood, Akehurst and Youle
New artworks by Rob Hood, Matt Akehurst and Wayne Youle can be seen at the Christchurch Art Gallery's exhibition Tricksters at NG space on Madras Street. In this exhibition these three Canterbury-based artists disrupt our expectations about how art, artists and viewers should behave. Tricksters runs from 22nd December 2012 until the 27th of January 2013.
Related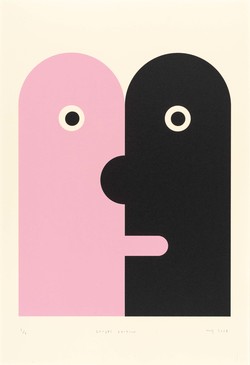 Wayne Youle: Look Mum No Hands
He's been called a cultural prankster, an agent provocateur and a bullshit artist (that last description came from his dad, but it was bestowed – he's pretty sure – with love). While we're at it, add 'serial pun merchant' to that list; in art, as in conversation, Wayne Youle can spot a good one-liner a mile off and has never knowingly left an entendre undoubled.