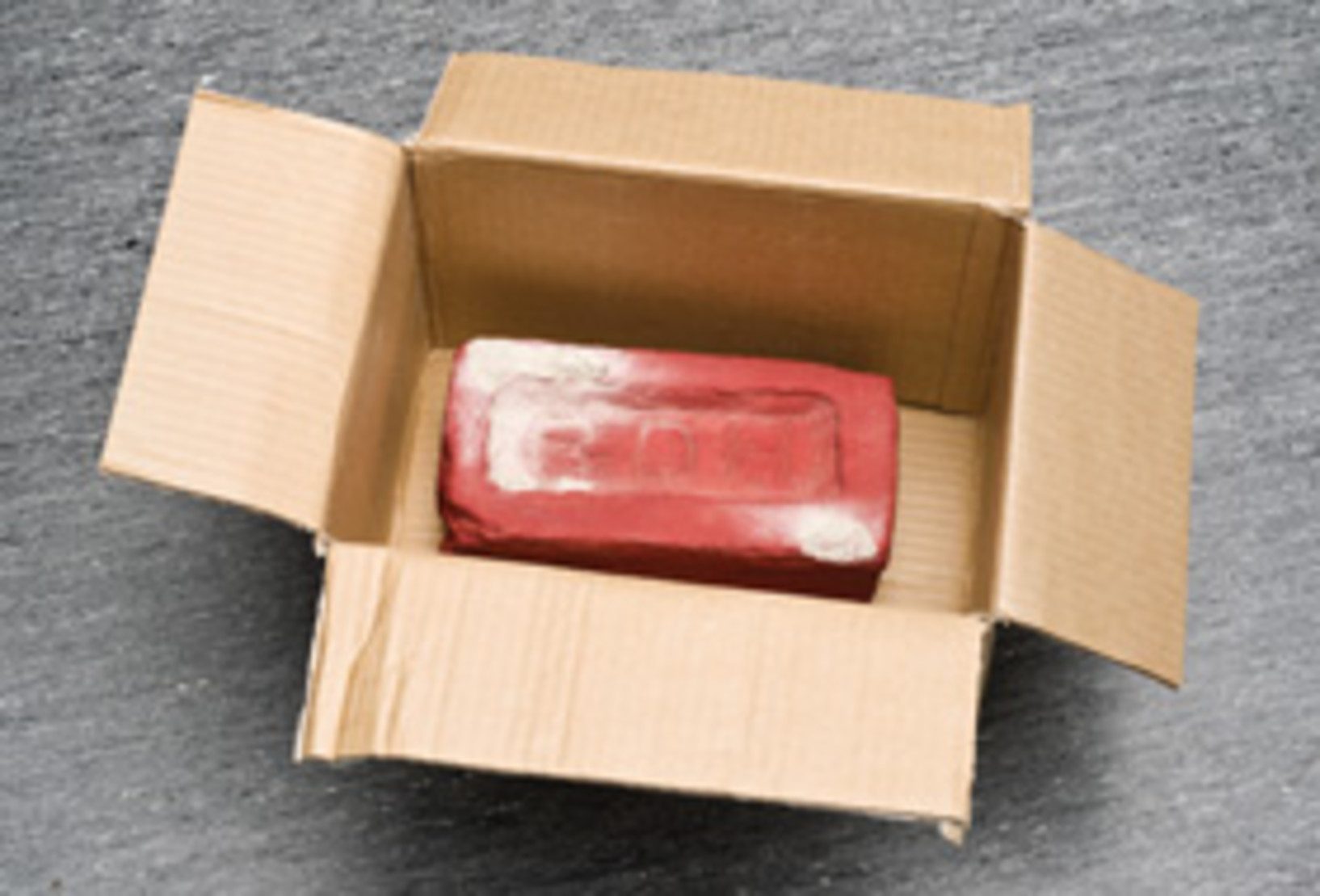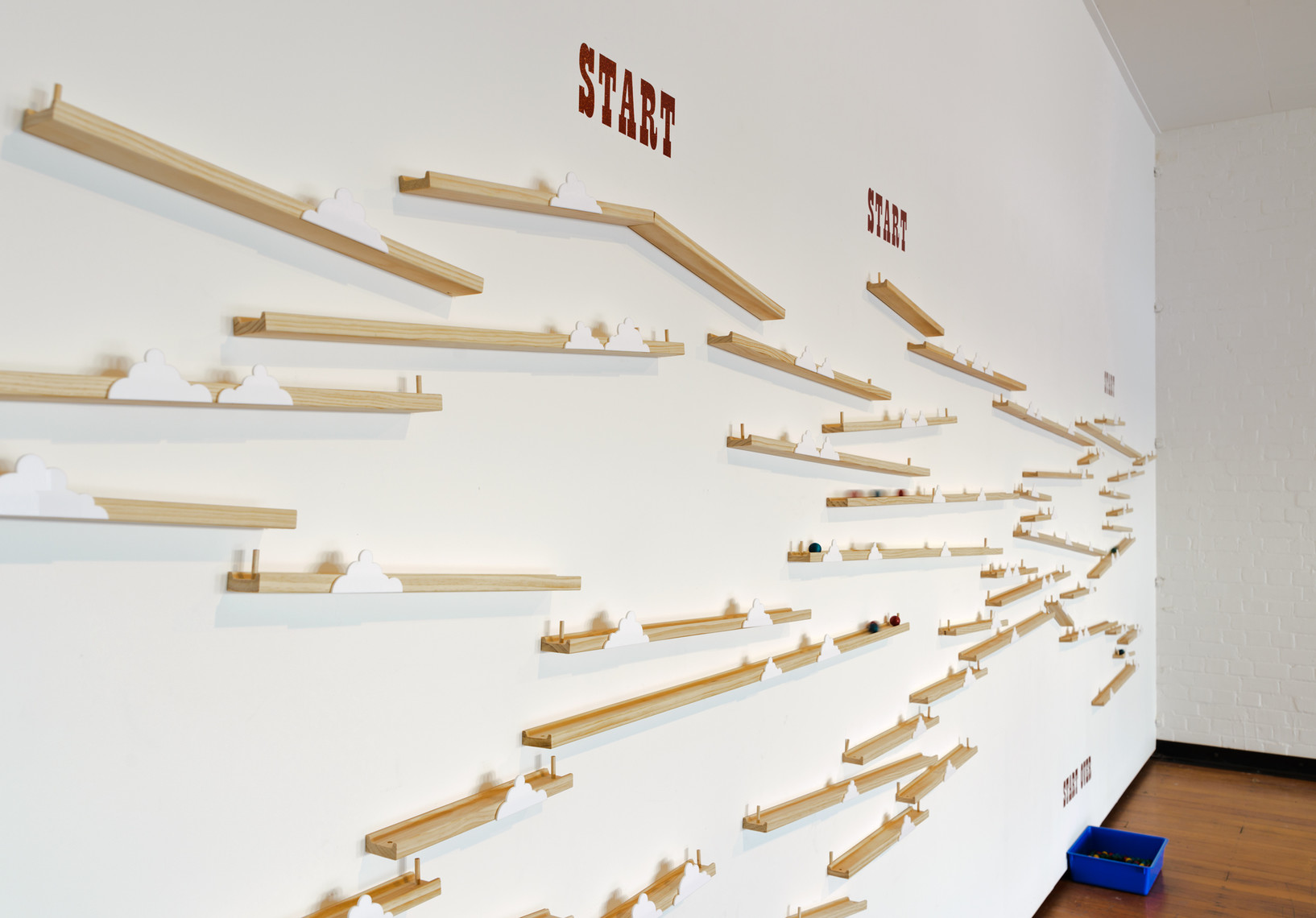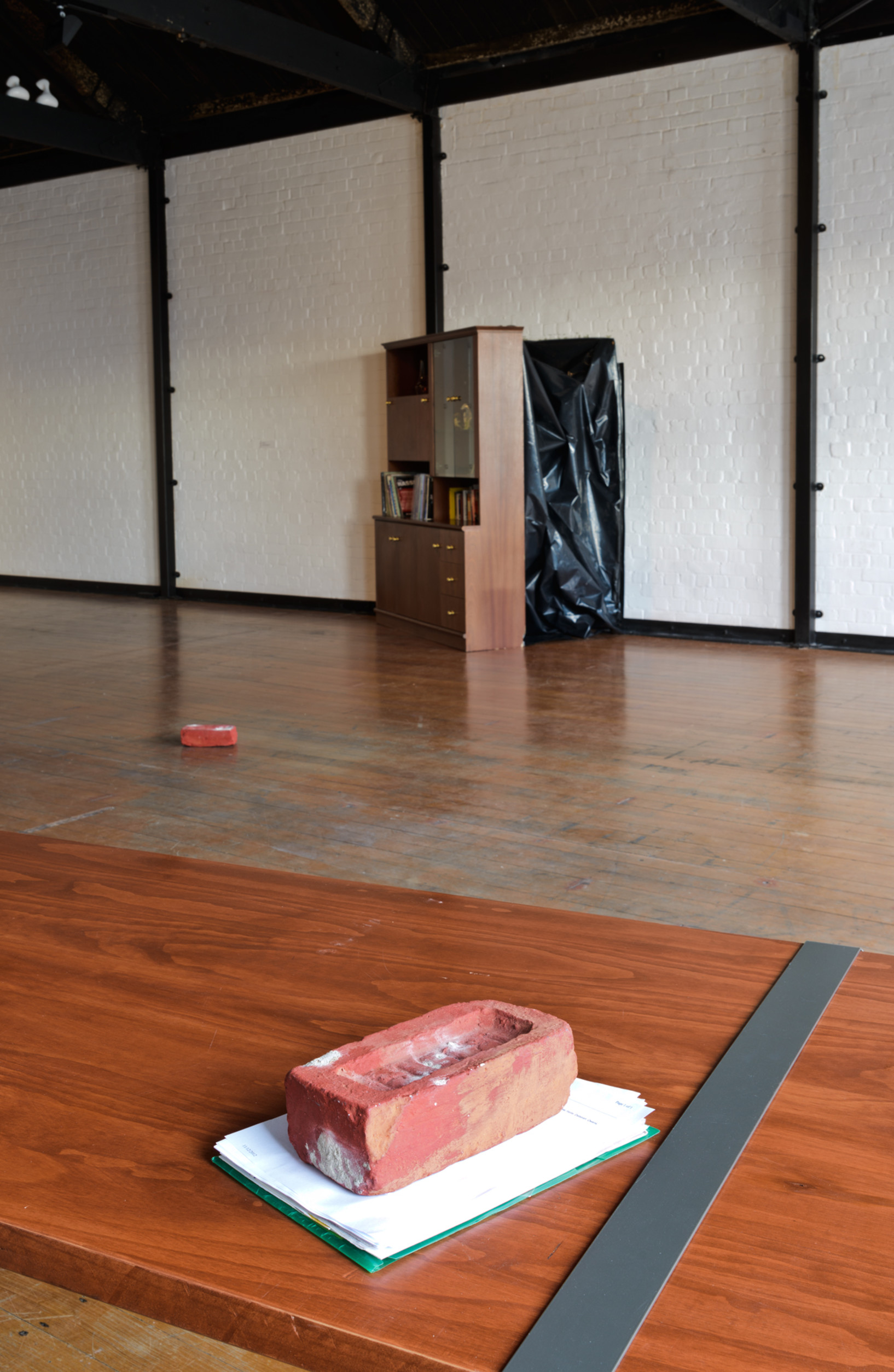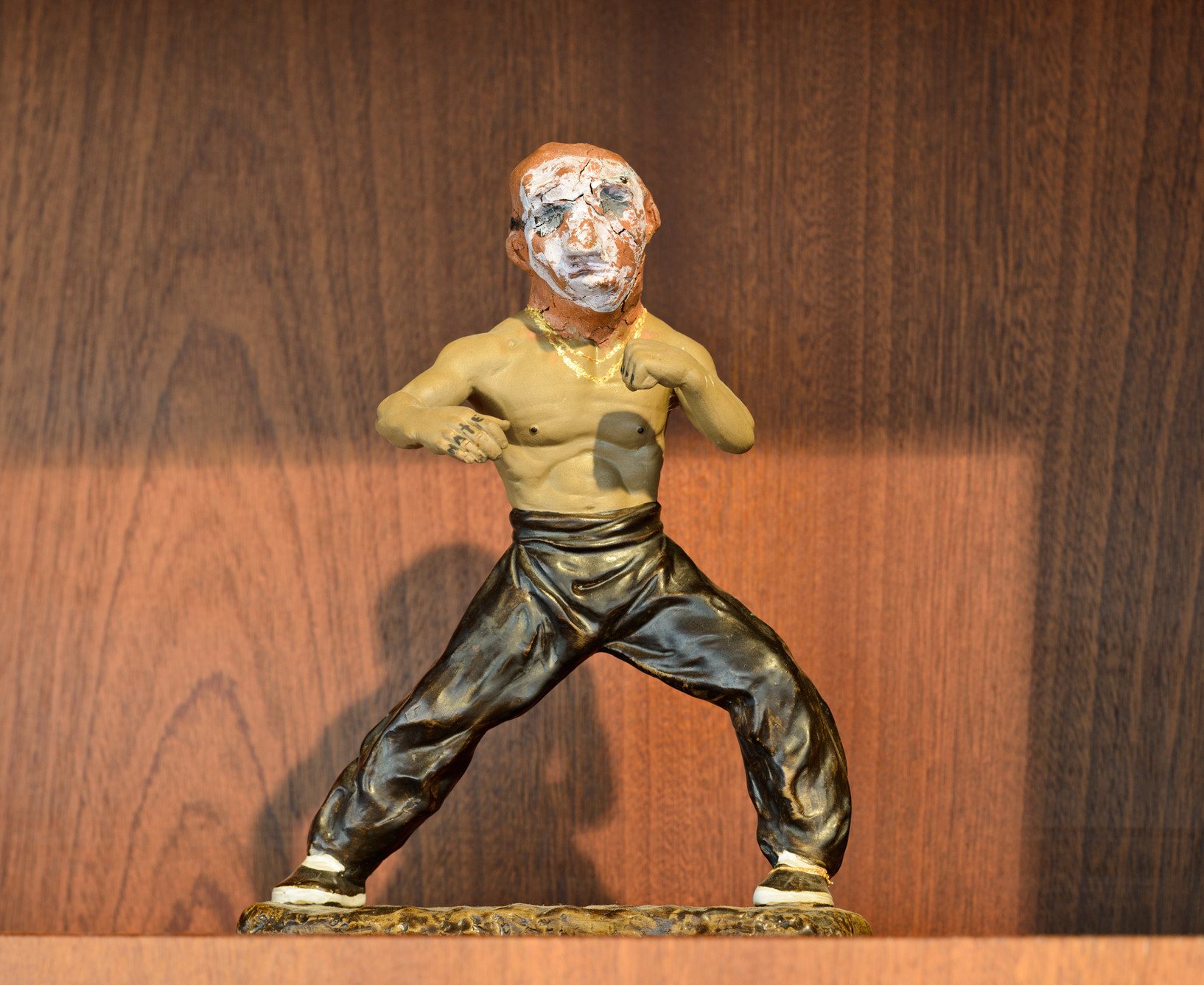 This exhibition is now closed
Expect the rug to be pulled out from under your feet with the last exhibition in the Rolling Maul series.
Art's a serious business.
Isn't it?
Not, it would seem, in the hands of Matt Akehurst, Robert Hood or Wayne Youle, where fakes, fends and playful misdirection are the order of the day.
As observed by the French scientist and philosopher Blaise Pascal, laughter is often the product of a disproportion between what you anticipate and what you see. With gestures that range from slapstick to subversive, these three Canterbury-based artists disrupt our expectations about how art, artists and viewers should behave. Featuring a supersized coin zigzag, an entertainment unit with a 'secret' escape hatch and a strange selection of objects that return our scrutiny and then some, Tricksters reminds us that, even in an art gallery, nothing is ever quite as it appears.
Tricksters is the latest installment in the Rolling Maul project series, which has been generously supported by Creative New Zealand. Local artists have been hit hard by the recent earthquakes, losing studios, works and exhibition venues. Acknowledging this, Rolling Maul borrows its title from a classic rugby union manoeuvre and hopes to be similarly effective in gaining ground against tough opposition. A key part of the Gallery's Outer Spaces programme, Rolling Maul is a series of month-long exhibitions held in our new favourite venue, the spruced-up gallery space above NG at 212 Madras Street.
Opening hours: Monday to Friday 10am to 5pm, Saturday and Sunday 10am to 4pm.
NG is at 212 Madras Street, Christchurch. Please note the exhibition space is upstairs with no lift access.
Group Tours of the exhibition are available
Book a free tour for your group of friends, work, school or community group. Please contact us to arrange a date and time and we'll have one of our volunteer guides meet you in the exhibition space to take you for an informative floortalk. Tours last 30-45 minutes; bookings essential.
Exhibition number 921
Date:


22 December 2012 – 27 January 2013

Location:
212 Madras Street
Exhibition number:
921

Part of

Presented with
Related reading: Wayne Youle, Outer Spaces, exhibition-921