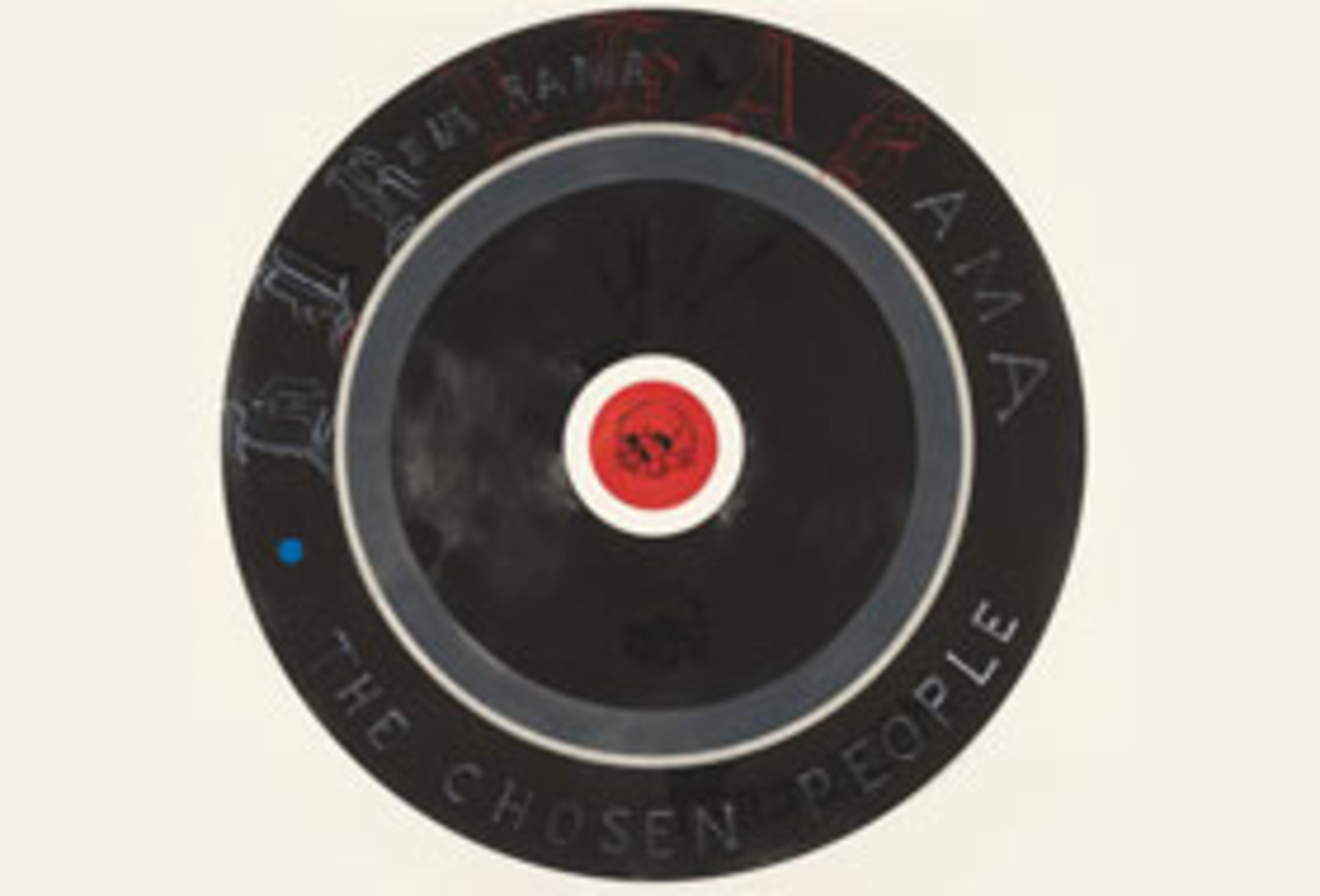 This exhibition is now closed
Christchurch audiences at last have the opportunity to experience the complexity and ambition of Cotton's latest work in this two-venue exhibition by one of the biggest names in New Zealand art.
For two decades Shane Cotton (ONZM, Ngāpuhi, Ngāti Rangi, Ngāti Hine, Te Uri Taniwha) has been one of New Zealand's most acclaimed painters of landscape and memory. Trained at the University of Canterbury's School of Fine Arts, his works of the 1990s played a pivotal part in that decade's debates about place, belonging and bicultural identity.
In the mid 2000s, however, Cotton painted the first in what would become a major series of vast, nocturnal skyscapes. Over the last half-decade, Cotton's works have become increasingly complex and provocative, incorporating ragged skywriting and a host of charged images.
These skyscapes inspired Christchurch Art Gallery's celebrated Australasian touring exhibition Shane Cotton: The Hanging Sky, and now Christchurch audiences are able to experience a selection in Baseland. This two-venue exhibition combines major recent paintings with new works made especially for the show – including a vast new mural-scale painting, a spectacular suite of 'target' prints, and painted baseball bats that suggest both trophies and weapons. Baseland showcases Cotton's faith in painting as a space of possibility and provocation – a place of leaps, freefalls and charged collisions between images.
Baseland is at Christchurch Art Gallery's venue at 209 Tuam Street and Ilam Campus Gallery at the School of Fine Arts, University of Canterbury, and is accompanied by a major book with contributions by Justin Paton, Eliot Weinberger, Robert Leonard and Geraldine Kirrihi Barlow.
Free guided tours at 2pm on Wednesdays and Saturdays at 209 Tuam Street. No bookings required.
Part of this exhibition was also on display at the Ilam Campus Gallery from 7 June to 27 July 2014.
Date:


7 June – 17 August 2014

Exhibition number:
970

Presented with
Collection works in this exhibition
13 items