Event
Saplings Records Showcase: Fis and Rob Thorne
Special events
Past event
Philip Carter Family Auditorium
$15 per ticket
Berlin-based electronic composer/producer Fis (Oliver Peryman) returns to his hometown with Rob Thorne (Ngāti Tumutumu) for a one-off performance before heading to Dark MOFO in Hobart. Don't miss this incredible hybrid of electronic sound design and taonga pūoro.
Backed by a powerful PA in the Philip Carter Auditorium, the pair will present a live medley of sorts - bookending a duo performance with solo sets - it'll make for an intimate, physical and meditative movement from raw acoustics to amplified sound sculpture.

Earlier this year the duo inaugurated Fis' new imprint Saplings Records with their EP Ngā Parirau o te Kārearea. In partnership with Eden Reforestation projects, Saplings are piloting a 'bio-digital' release format - planting at least 40 trees for every sale of the EP. Since release, Ngā Parirau o te Kārearea has funded over 8500 trees, and been named one of Fact Magazine's favourite releases of the year to date.
Related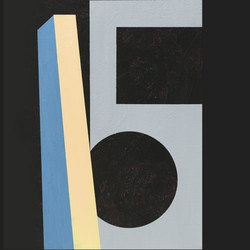 Fifteen is our birthday party (guess how old we are…) and it's less than two weeks away! It's also the opening event for Tony de Lautour's US V THEM, which is our big winter exhibition. We asked curator Peter Vangioni and visitor programmes coordinator Amy Marr what they're most excited about in the incredible line-up for this grand birthday bash.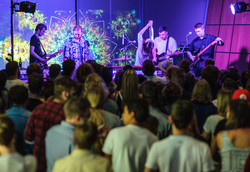 Now's your chance to help create a cool event for you and your friends!
The Mix is Christchurch's Art Gallery bi-monthly late-night event – an interactive mix of art, music, film and good people. We want to run a Mix designed, curated and for under 18s – ReMix.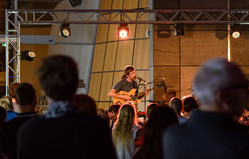 In early March we were lucky enough to have the incredibly talented Grayson Gilmour performing at the Gallery, supported by the equally talented Purple Pilgrims and New Dawn. I love these gigs, but there is a lot of work to be done behind the scenes to make sure that, by the time the public walk in the door, the foyer is gig ready. The process normally feels like a long, slow marathon with a sprint at the final corner. So here's a guide to how you too can get the NZI Foyer gig-ready in five (or six) easy steps.