Event
Gigs at the Gallery: Jason Lescalleet
Musical Performance
Past event
Philip Carter Family Auditorium
$15 per person online / $20 on the door
A special one-off performance by American sonic artist Jason Lescalleet, presented by ALTMUSIC as part of the Deep Days, Listening Nights Tour.
Jason Lescalleet is a celebrated experimental electronic music artist whose influence on the contemporary avant-garde cannot be overstated. His work is distinctive, drawing from a wide variety of sonic sources, and often takes formal cues from modern musique concrete, for example in his utilisation of reel-to-reel tape machines in both live and studio settings.
His discography is striking, both for its scale and collaborative quality.
For his Christchurch show Jason will be joined by some of the city's most renowned sonic artists.
https://lescalleet.wordpress.com/
http://www.audiofoundation.org.nz/altmusic
Related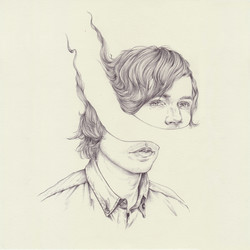 Our first gig of 2017 is going to be massive! Multi-instrumentalist Grayson Gilmour is hitting the Gallery with his band and a brand new set full of material from his soon to be released album Otherness (due out mid-2017). Support comes from the amazing Purple Pilgrims and New Dawn!
To ensure gig-goers are hydrated we will have two cash bars open, serving Three Boys beer, Yealands wine and All Good organics. When you get hungry, we will have food trucks on our forecourt serving incredible eats. And our downstairs galleries will be open before Grayson hits the stage, so you can check out our incredible summer exhibitions, The Devil's Blind Spot and Energies: Haines & Hinterding. Don't miss out on this awesome party—get your tickets early.