Event
Gigs at the Gallery: Jason Lescalleet
Musical Performance
Past event
Philip Carter Family Auditorium
$15 per person online / $20 on the door
A special one-off performance by American sonic artist Jason Lescalleet, presented by ALTMUSIC as part of the Deep Days, Listening Nights Tour.
Jason Lescalleet is a celebrated experimental electronic music artist whose influence on the contemporary avant-garde cannot be overstated. His work is distinctive, drawing from a wide variety of sonic sources, and often takes formal cues from modern musique concrete, for example in his utilisation of reel-to-reel tape machines in both live and studio settings.
His discography is striking, both for its scale and collaborative quality.
For his Christchurch show Jason will be joined by some of the city's most renowned sonic artists.
https://lescalleet.wordpress.com/
http://www.audiofoundation.org.nz/altmusic
Related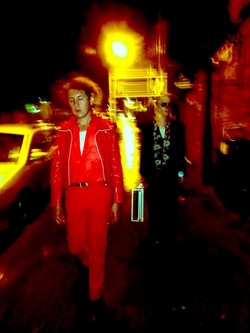 A colourful celebration of art in Christchurch, long summer days and the launch of the 2018 Christchurch Art Map. Explore the local art scene and institutions with a free hop-on hop-off shuttle bus for the first Mix of the 2018.